Cody Schibi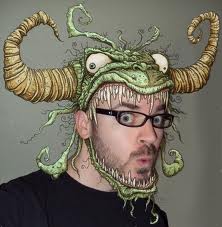 Saturday, May 3, 2014
10:00 AM - 7:00 PM
Cody Schibi (...like "Shy Bee". Say it!...it's FUN!) is a freelance illustrator based out of Austin, Texas. He loves Haribo Gummi Bears. & then he go to bed. The End. Credits: Drawing A Blank - The Art of Cody Schibi, BullMoose, When The Evil Came
Lance Schibi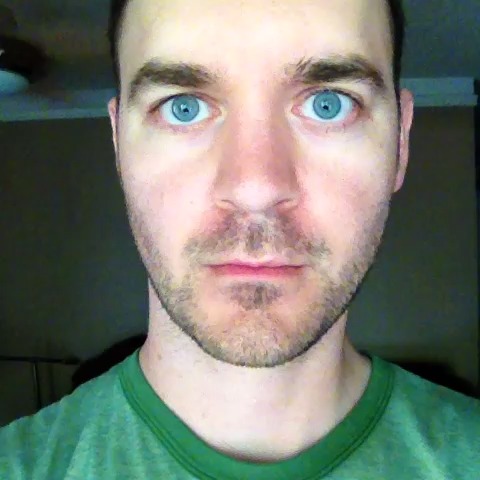 Saturday, May 3, 2014
10:00 AM - 7:00 PM
Lance Schibi is a freelance illustrator and writer who is constantly mistaken for his twin brother. He lives in Austin, TX with his comic books, girlfriend, Sarah, one aging cat, Starla, and a hyperactive dog, Chloe. Credits: BullMoose, For The Title, Clean Hands
David Angelo Roman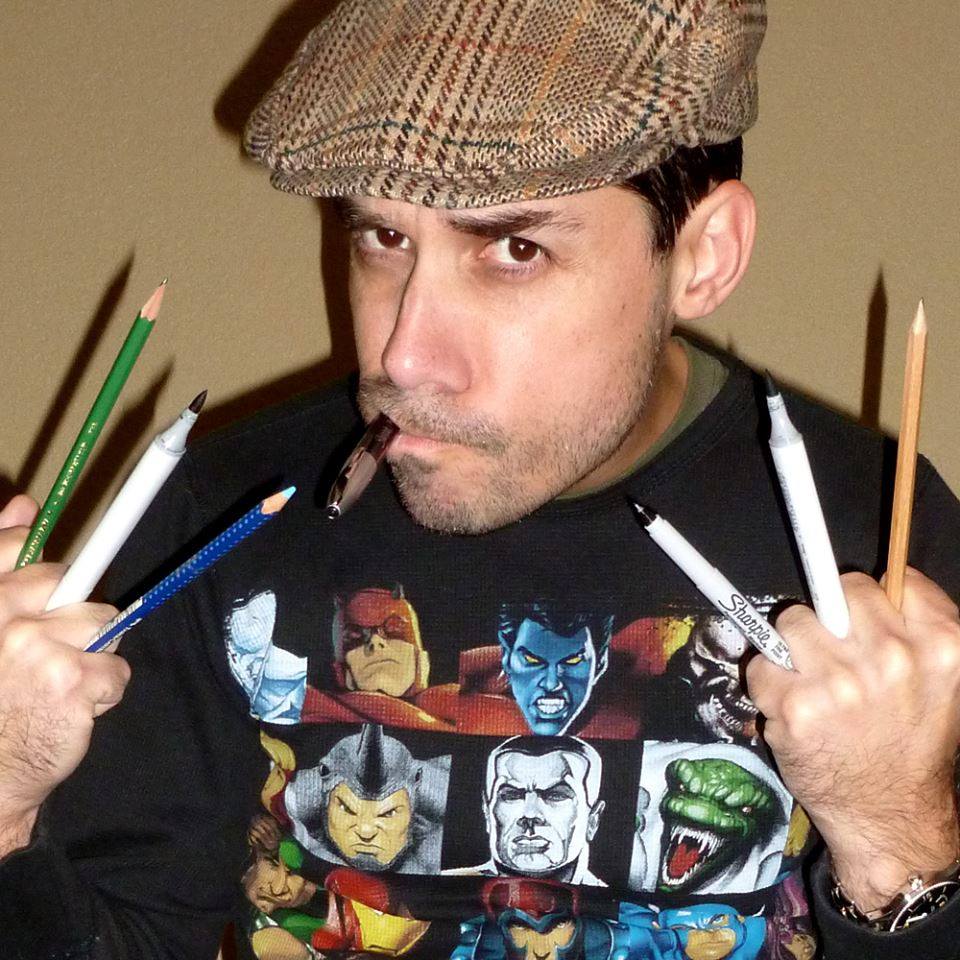 Saturday, May 3, 2014
10:00 AM - 7:00 PM
David Angelo Roman is a classically trained artist, having studied in Spain and Italy. Roman began his professional career as a mural and fresco artist, with emphasis in photo-realism and illusions. Always being a fan of comics, it was only a matter of time before he applied all his skills towards comic art. He is quickly gaining popularity with his ability to include his customers in his art. Today, Roman is a professional artist specializing in comic fan art and working for Guardian Knight Comics.
Tom Nguyen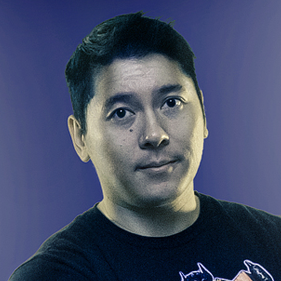 Saturday, May 3, 2014
10:00 AM - 7:00 PM
Born in Minneapolis and raised in Burnsville, MN, world renowned artist Tom Nguyen has been drawing for as long as he could remember. By age 14, he was already commissioned to do portraits of baseball players, and at 16 he was hired to draw caricatures at Valleyfair amusement park and at the Mall of America. By the time he was 19, Tom successfully broke into the industry that he loved most: Comic Books. Since that time, he has done work for DC Comics, Marvel Comics, Seattle Weekly, Wizard magazine, Dynamite Entertainment, IDW Publishing, Upper Deck Entertainment, Titan Books, and the television series Little Miss Perfect for WeTV among other clients.
Carlo Barberi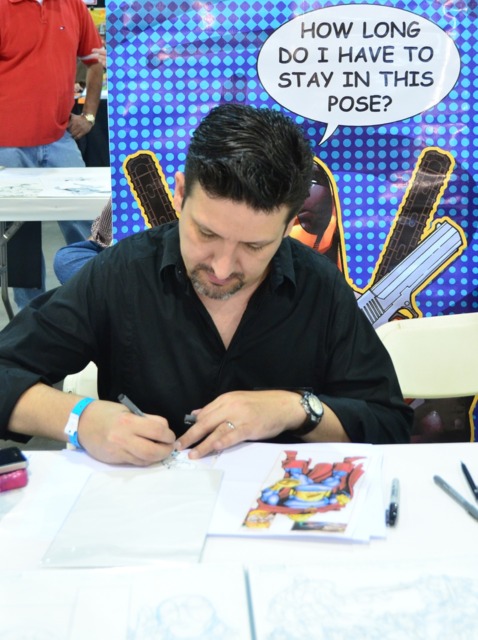 Saturday, May 3, 2014
10:00 AM - 7:00 PM
Carlo Barberi is one of our favorite artists. Not only has he worked on some of our favorite titles but he is one of the friendliest creators you will ever meet. Carlo has worked as penciler and cover artist on such great titles as Deadpool, Thunderbolts, Nova, Avengers Vs. X-Men, Ultimate Comics X-Men, Batman: The Brave and the Bold, Justice League Unlimited, Adventures of Superman, The Flash, Superboy, and Superman. Don't miss meeting one of the greatest artists in the comic book industry today.
Paul Maybury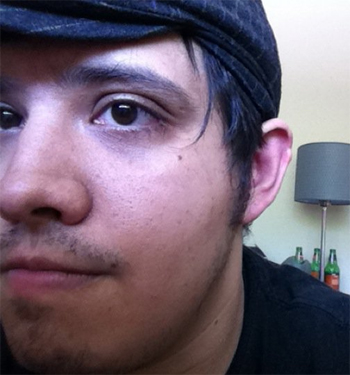 Saturday, May 3, 2014
10:00 AM - 7:00 PM
Paul Maybury is an Award-winning artist and writer whose work has been featured by Marvel, DC, Dark Horse, Heavy Metal, Ubisoft, Metro, Image, Criterion and Fast Company. He lives in Austin, Texas.
Nick Pitarra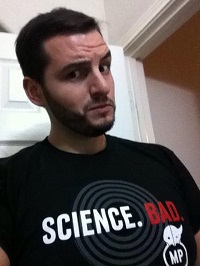 Saturday, May 3, 2014
10:00 AM - 7:00 PM
Nick Pitarra is the artist and Co-Creator of THE MANHATTAN PROJECTS from Image Comics. He is a native Texan and all around nice guy. As a runner up in both the Wildstorm Talent Search and ComicBookIdol art competitions he caught the eye of frequent collaborator Jonathan Hickman. Nick's art can be seen in Marvel's Astonishing Tales, SHIELD: Infinity, and in the creator owned series The RED WING from Image Comics (created with and written by Jonathan Hickman).
501st Legion Skull Garrison

Saturday, May 3, 2014
3:00 PM - 6:00 PM
Don't miss photo ops with the Empire!