FCBD23 Interview: Smurfs
Mar 19, 2023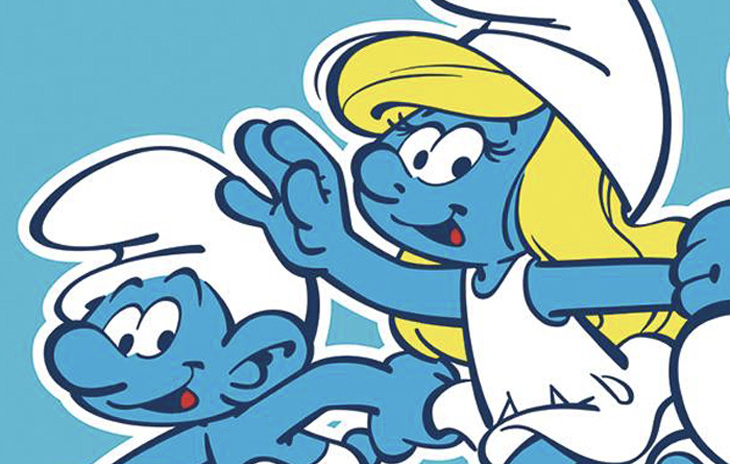 2023 marks the 65th Anniversary of the Smurfs! To celebrate their smurf-tastic anniversary, Papercutz continues to publish the hit graphic novel series THE SMURFS TALES. These stories are three times bigger than previous titles, and that means even more Smurf fun. Join Papa Smurf, Smurfette, Brainy Smurf, Hefty Smurf, and so many smurfy others for fun and adventure in the comics that inspired the cartoons, toys, Nickelodeon series and upcoming new movie.
We caught up with the Papercutz Team to learn more about what inspired the extraordinary characters and what we can expect from their upcoming titles!
Check out the full interview below and be sure to head to your local comic shop on Saturday, May 6 to celebrate FCBD in all it's glory! To find a participating comic shop near you, use our FCBD Store Locator.
---
Free Comic Book Day (FCBD): Set up your title for those that might be new to your comic book: What will new readers need to know before diving into your Free Comic Book Day issue?
Papercutz Team: Smurfs follows a group of little blue creatures who live in mushroom-shapes houses in the forest, and all their zany adventures. What's great about Smurfs is they're already well-known, not just in the TV space, but in the movies! With that said, any young reader can pick up our Free Comic Book Day title and step into the Smurf-verse for the first time and enjoy these incredible and hilarious stories.
FCBD: What are some of the core themes present in your book? What do you hope readers take away from your title?
Papercutz Team: The theme is pure humor and fun. Just as with the Nickelodeon show, our stories are meant to be a comedic take on adventure as the Smurfs try to escape and outthink their greatest foe, Gargamel.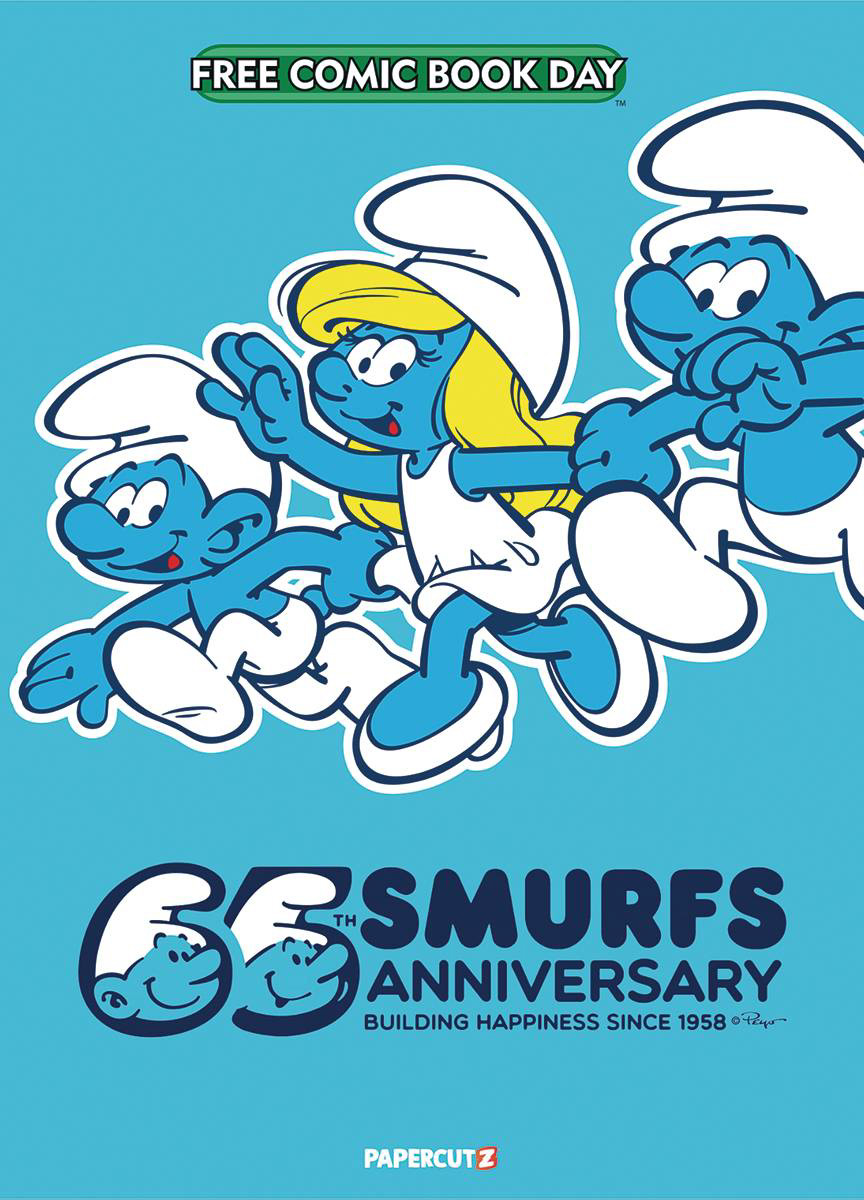 FCBD: What part of the book was most fun to write?
Papercutz Team: Unfortunately, the creator, Peyo, passed away, so we don't know the true answer. But what we can say is The Smurfs franchise began as a comic and expanded into advertising, films, TV series, ice capades, video games, theme parks, apparel, and of course, toys. It's a brand that kids love, something which no doubt gave the creator a lot of joy.
FCBD: Can you share some of the inspiration behind certain characters, settings, etc.?
Papercutz Team: The word "smurf" is the original Dutch translation of French "schtroumpf", which, according to creator Peyo, is a word he invented during a meal with a fellow cartoonist when he could not remember the word "salt".
FCBD:Looking to the future, is there anything you can tease about what's coming up for the title and its characters?
Papercutz Team: There is a vast catalogue of Smurf stories, all written and drawn by Belgium creator Peyo. He created the Smurfs in 1958, and spent decades crafting wonderful stories featuring these little blue beings.
{FULLDETAIL-DEC220037}