Interview: Embark on a Treacherous Hunt for Gold Inside 'Centralia'
Nov 14, 2022
Interview by Troy-Jeffrey Allen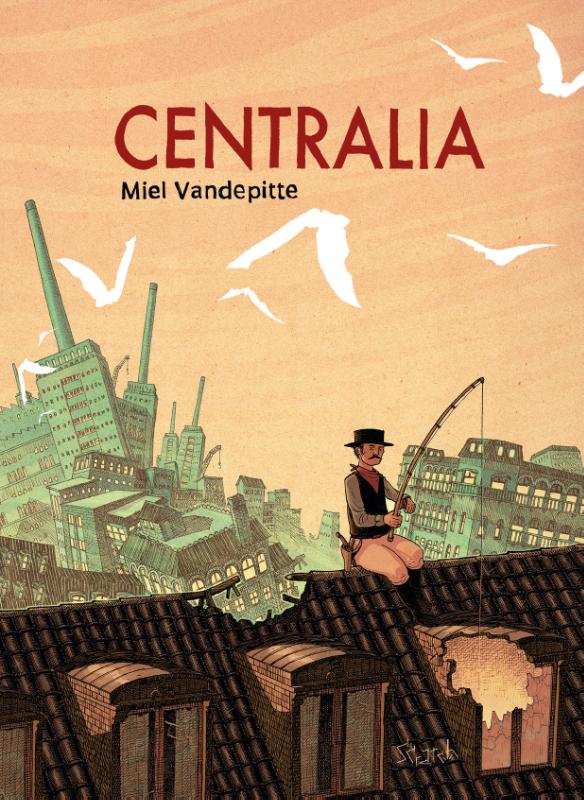 Carnivorous birds, collapsing buildings, and trigger-happy Simia Nasalis armed with bazookas and stilts! Get ready for the fantastical (yet, oddly, familiar) world of Centralia (APR228883) from Living in the Line.
In the following interview, artist-writer Miel Vandepitte takes us beyond the burning walls of Centralia and puts readers on a gold-hunting adventure story unlike anything you've seen before!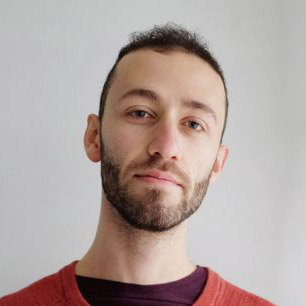 What is the story of Centralia?
Centralia is the story of a small group of individuals with one goal: uncovering the mystery of the mythical ghost town 'Centralia', and take home the equally mythical treasure that is said to be hidden there. That's no easy feat because the earth in Centralia is so hot that you cannot set foot on it without melting into a puddle of flesh-soup. Along the way, our heroes encounter all kinds of obstacles and creatures that get more and more bizarre as the temperature in the city increases.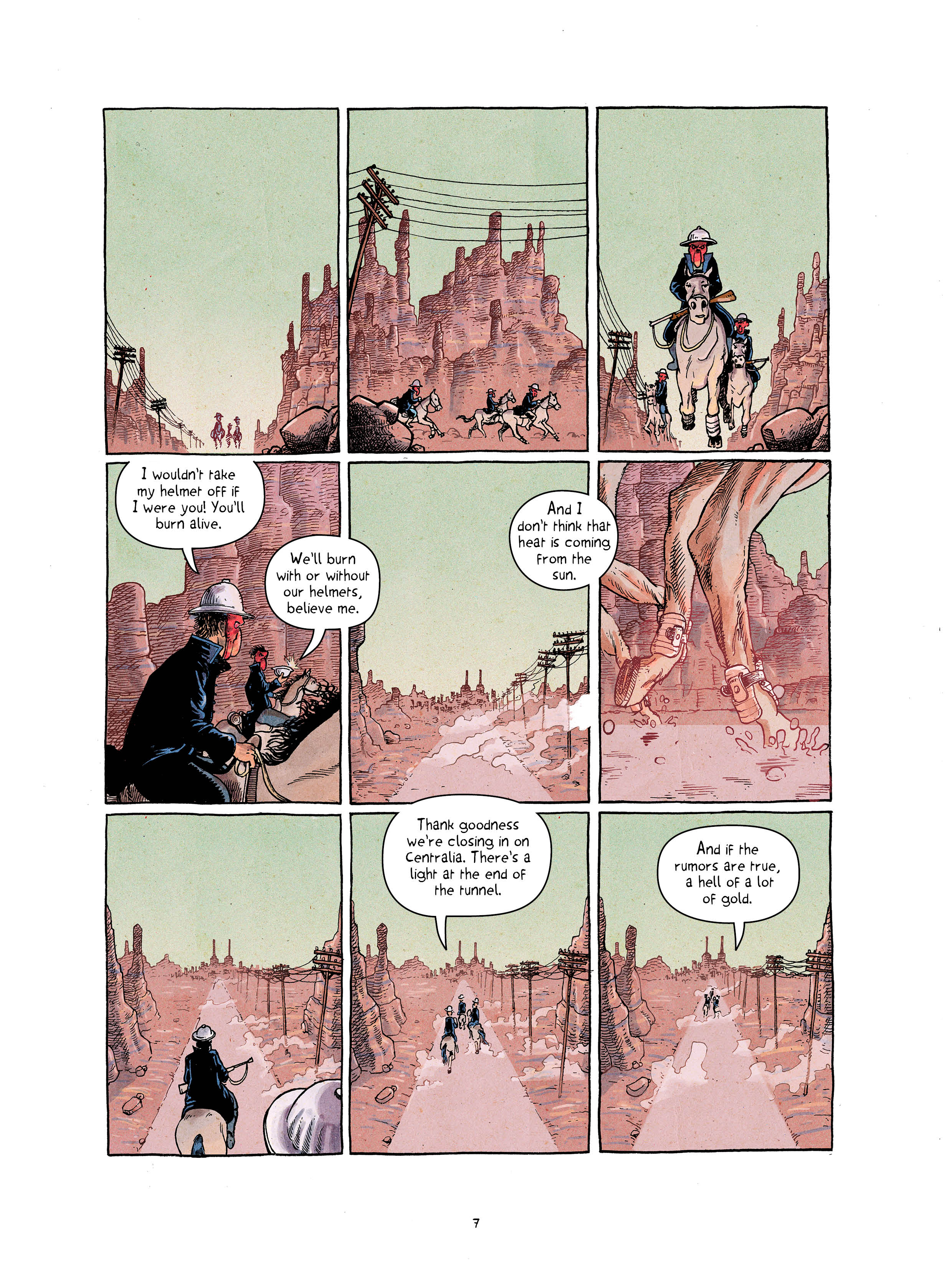 Reading the description, Centralia's story of an uninhabitable Earth kind of sounds almost like science fiction, but it's actually historical. What can you tell us about the real events this story is based on?
I could tell you what the historical story is about, but Dave Anthony and Gareth Reynolds from American history podcast "The Dollop" did a way better job in their episode on this story. I first heard about Centralia on their podcast and found it so gripping that it became the inspiration for my first book. I'd recommend anyone to listen to the full episode, but here's the short version:
One day, a small fire started burning in the coal mine of Centralia. Before people knew what happened, the fire had spread to the coal vein beneath their town. An enormous layer of coal, deep down beneath the surface of the earth, started to simmer. This caused all kinds of troubles for the town above, and the ground beneath their feet got quite literally too hot to stand on. The town was quickly abandoned, and the fire has been burning ever since, and will keep doing so for centuries to come.
As climate change gets worse, we hear a lot about natural disasters, but this one was by far the most bizarre one I ever encountered, and it got me thinking. What if this had happened to a big city, instead of a small mining town? What if, on top of that, the heat of the underground fire caused tons of toxic waste in the earth to evaporate, and make its way back to the surface? What would a metropolis look like under these circumstances? I decided to keep the name of the original town, and call this hellish, abandoned supercity that I had invented Centralia.
Tell us more about the treasure. Why is it so important to the plot?
It's important to our main characters, because they're very very broke. Post-civil-war-type broke, because that's what they've just been through a brutal civil war with a group of masked villains called the Nasalis. Even though the Nasalis aren't fully defeated, Lonca and his friends decide they've had enough of the fighting and that they want to settle down in a town called Blitz. The treasure of Centralia is their best chance at obtaining the financial means to help grow their city and build a safe future. Unfortunately, it turns out they're not completely done with the Nasalis yet, and that they've also set their sights on Centralia.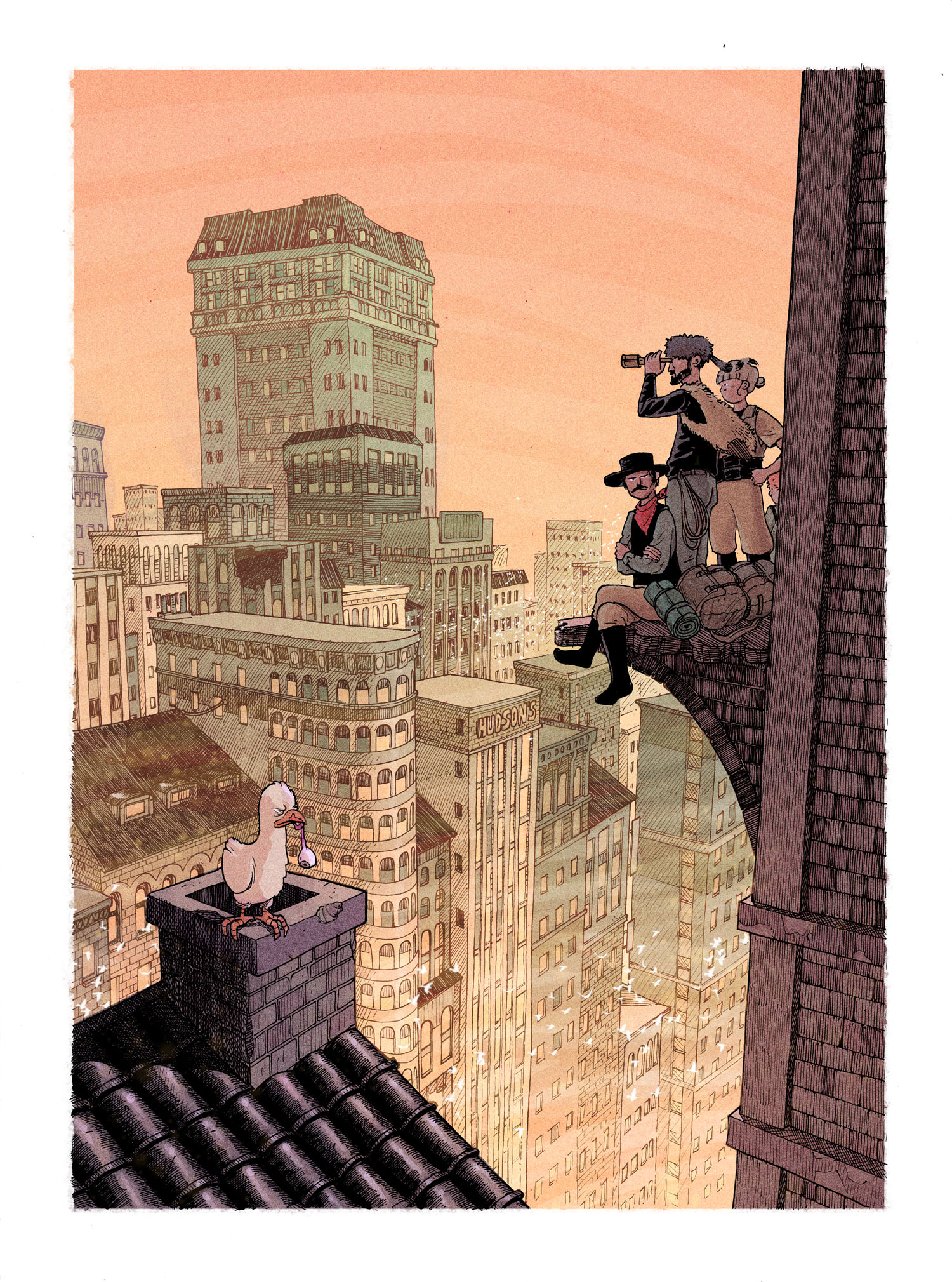 And who are these adventurers pursuing this treasure?
They are a group of four. Lonca was a higher-up in the army that fought against the Nasalis and is now the mayor of Blitz. Jack Stonehand and Charden were his subordinates. Jack lost his ability to speak in the war, but doesn't seem too fussed about this. He is the silent badass of the group. Charden is the self-proclaimed doctor and inventor. The group is guided by Ace, the journalist who first discovered the map, leading to the treasure of Centralia. She's mostly concerned with uncovering how the ground got so hot and writing an article on the subject.
Would you say this is more fantasy or adventure? Or both?
I'd say it's mostly adventure. Weird adventure. The best kind.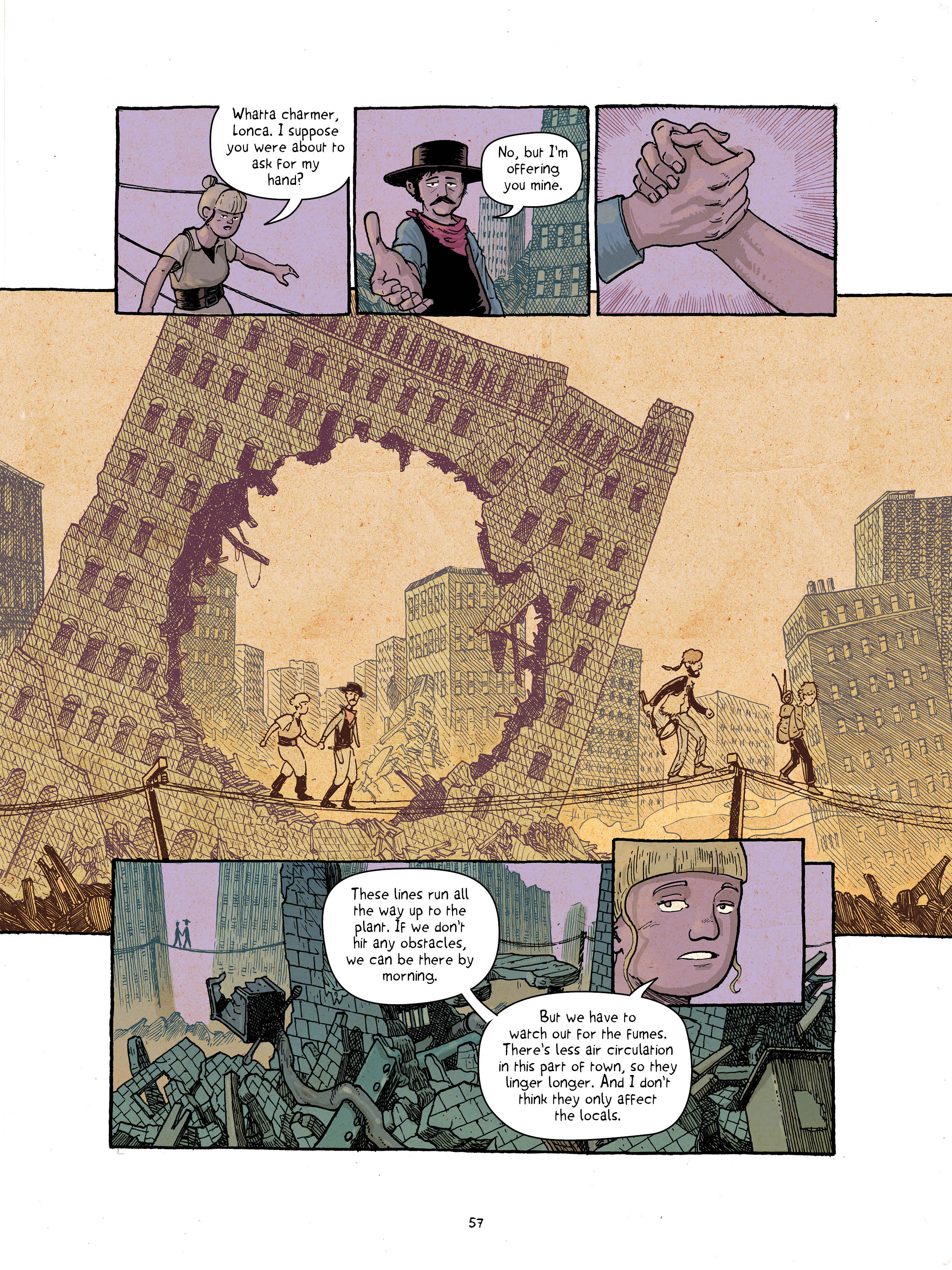 Should readers expect plenty of unique locales during this adventure?
Yes. For some reason, I prefer drawing locations over characters. That probably makes me a horrible comic book artist.
Looking forward, what can readers expect from Centralia?
You will see a few things you've never seen before. In a good way. Probably. That's for you to decide.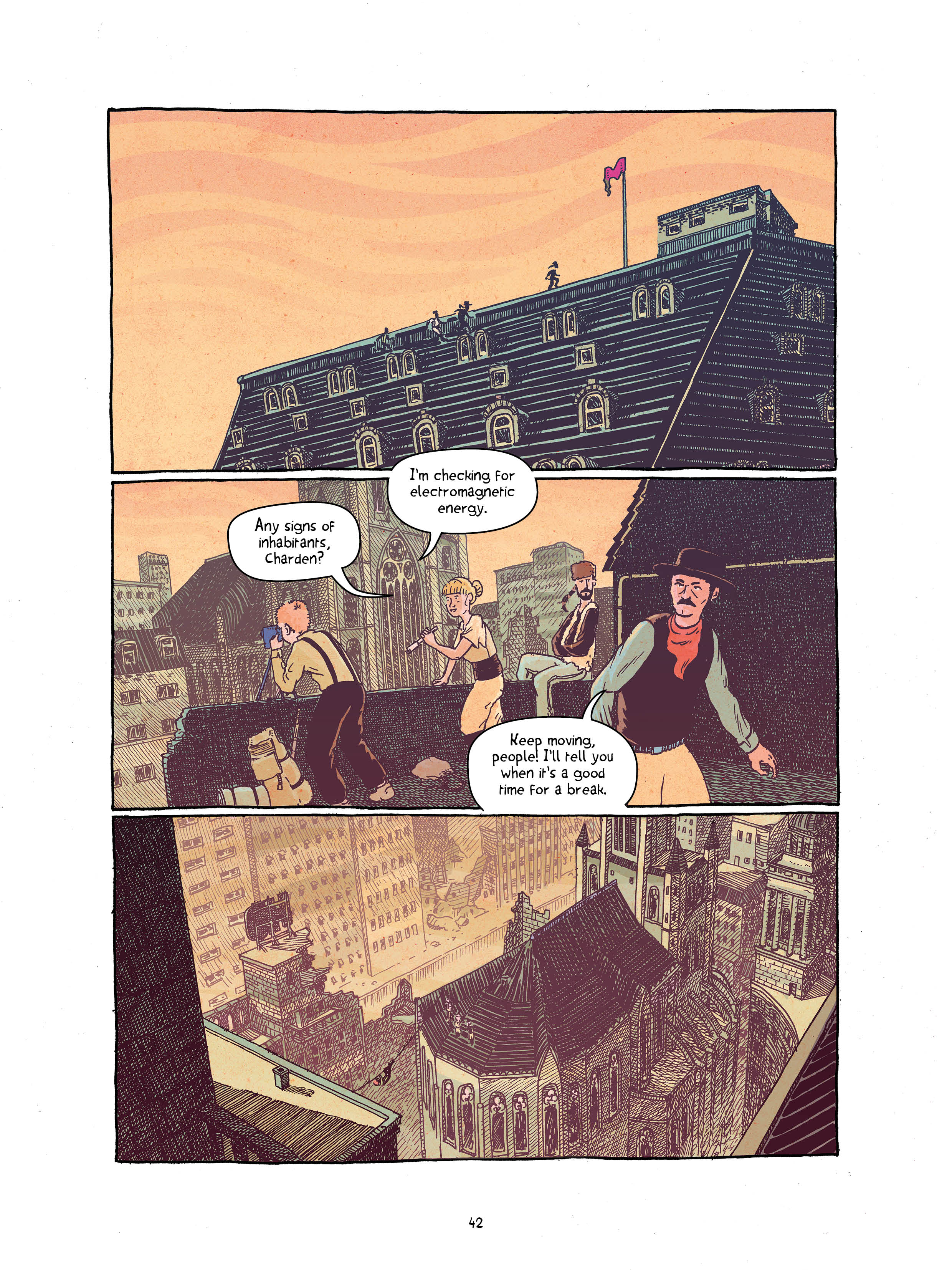 If you enjoyed Miel Vandepitte's work then be sure to follow him on Twitter and Instagram.
Centralia is available to preorder now at your local comic shop. Reserve your copy with PREVIEWSworld Pullbox.
Keep an eye on PREVIEWSworld.com's Twitter, Facebook, YouTube, or Instagram for more artist spotlights!
LIVING THE LINE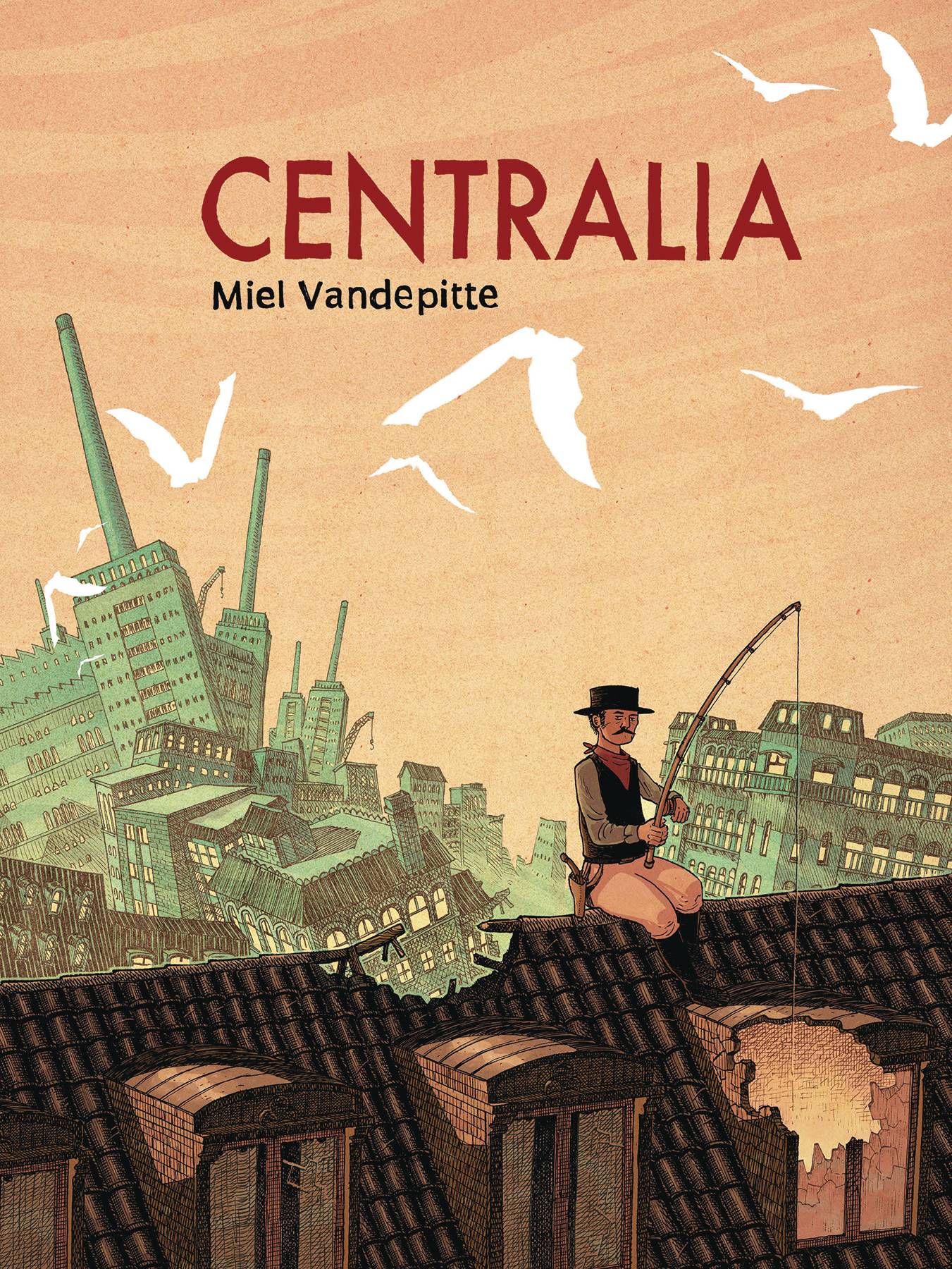 (W) Miel Vandepitte (A/CA) Miel Vandepitte
The earth in and around Centralia has warmed so much, it's impossible to stand on without melting. Those who survive long enough will be confronted with carnivorous birds, collapsing buildings, and the trigger-happy Simia Nasalis, armed with bazookas and stilts. Against their better judgment, a group of adventurers set out to discover the treasure of gold hidden away at the heart of the abandoned town.
SRP: $35.00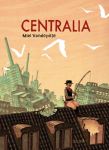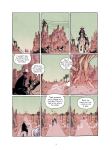 Click to View

****
Troy-Jeffrey Allen is the producer and co-host of PREVIEWSworld Weekly. His comics work includes MF DOOM: All Caps, Public Enemy's Apocalpyse '91, Fight of the Century, the Harvey Award-nominated District Comics, and the Ringo Awards-nominated Magic Bullet.