Laura Braga Announced as FCBD 2023 Commemorative Artist
Nov 10, 2022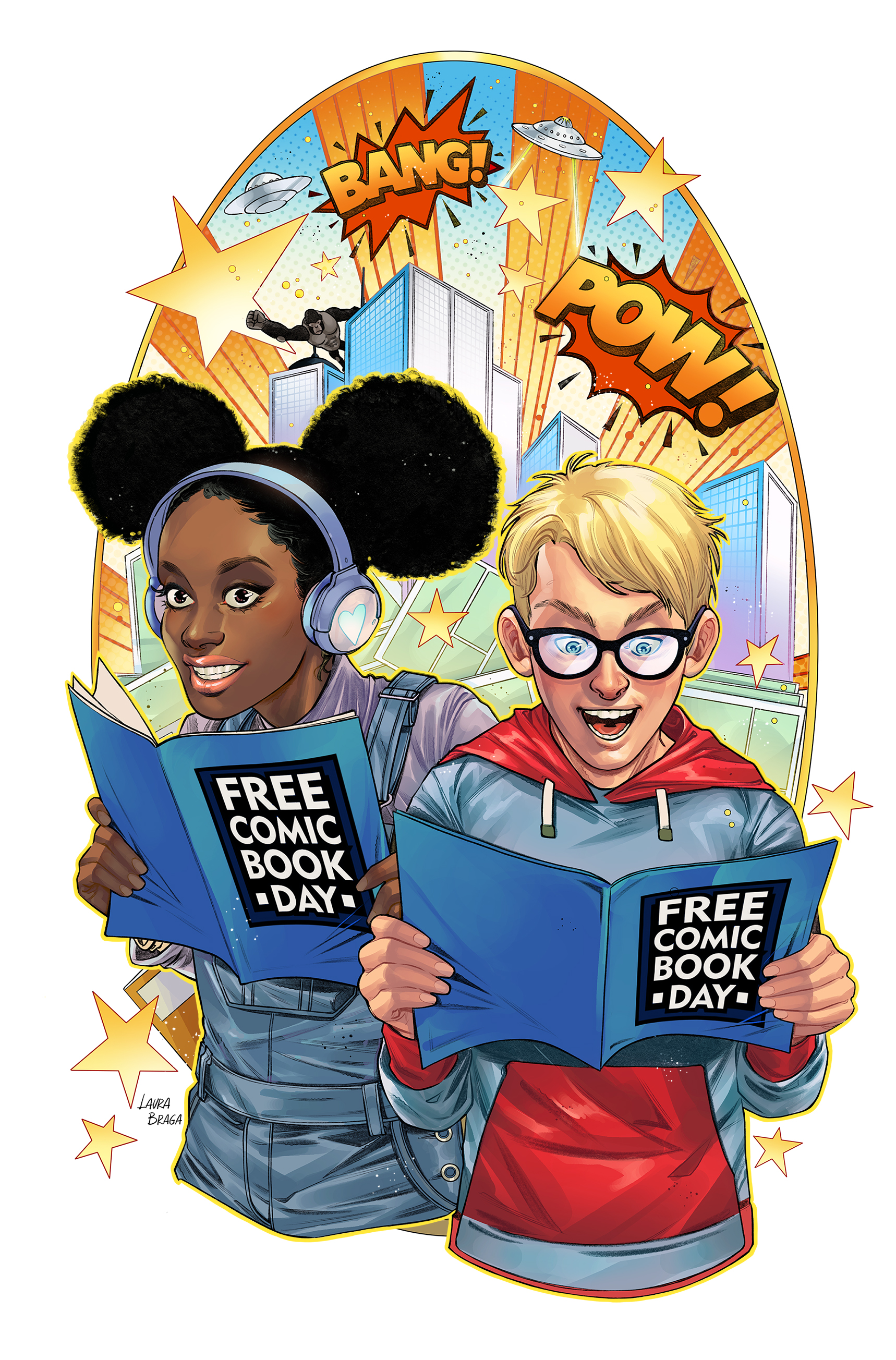 We are excited to reveal the commemorative artwork for Free Comic Book Day (FCBD) 2023. Fan-favorite artist Laura Braga has created a one-of-a-kind design emphasizing the power, imagination, and friendship that come from exploring the pages of a comic book. The design will serve as the commemorative t-shirt and poster for FCBD 2023.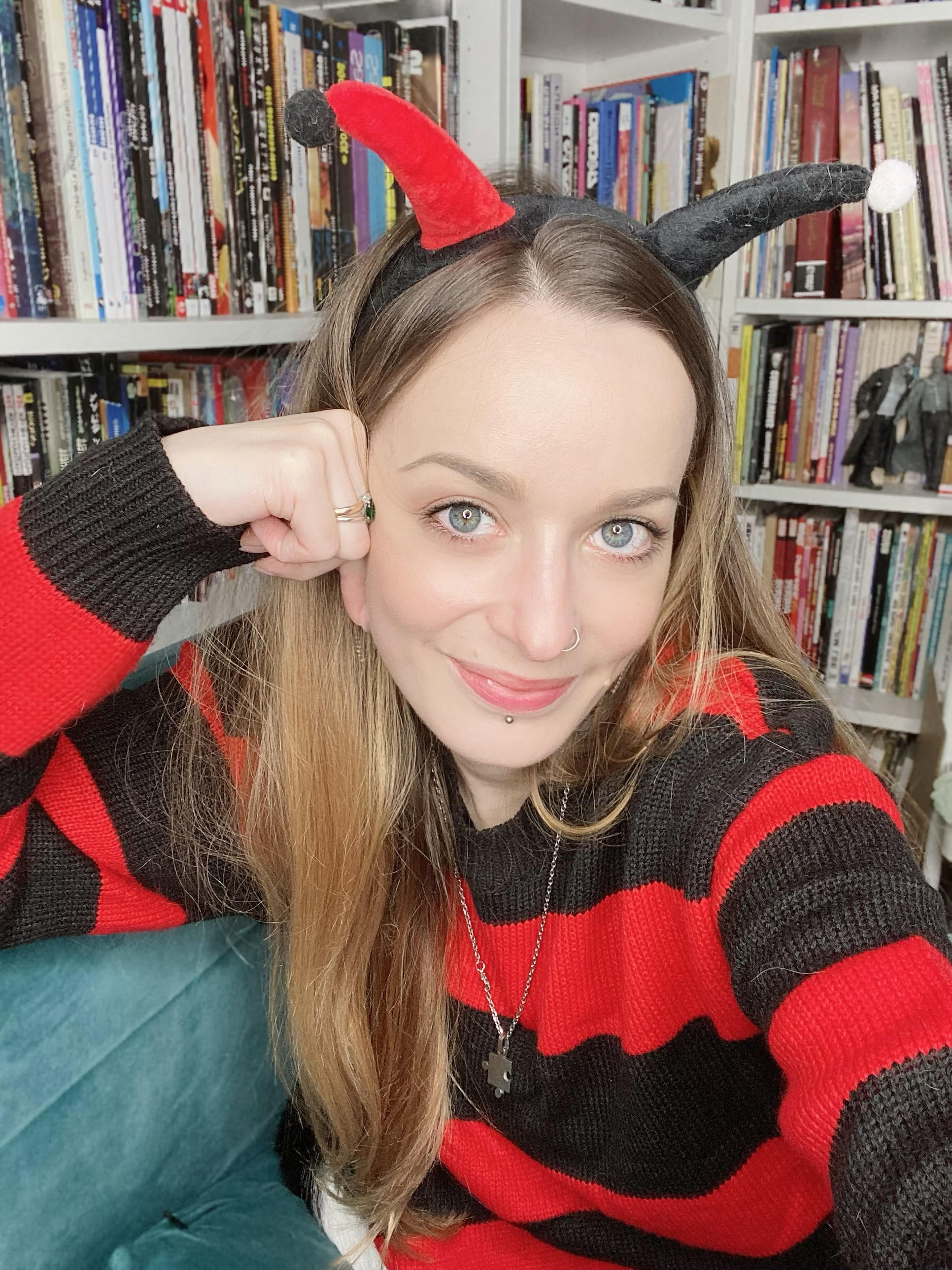 Laura Braga is an Italian comic book artist who began her career in 1999 as storyboard artist for Italian TV commercials. In 2002, she moved into the comic book industry, working for an Italian publisher as an inker and background assistant. In 2012, Braga broke into the American comic book scene when she caught the eye of Top Cow Studios and became the regular artist on Witchblade. Since then, she has fulfilled her dream of working in superhero comics with her work on Marvel's Superior Iron Man, Captain Marvel, and The Punisher, as well as contributing art to other beloved characters such as Batman, Wonder Woman, and Harley Quinn. Braga's work can also be seen in Dynamite Comics, as well as throughout the Archie Horror title, Blossoms 666. Braga brings dynamic wonder and passion to her artwork, and both qualities come through with her commemorative art piece for Free Comic Book Day 2023.
"I thought of an illustration that was able to convey feelings such as happiness, passion, sharing, and joy. And that's why I thought of two people who share in their friendship a great passion for comics, reading them together and imagining fantastic worlds, to make your imagination fly," said FCBD 2023 Commemorative Artist, Laura Braga. "For me, Free Comic Book Day has always been an important event that I look forward to with great impatience, for this reason I feel truly honored and grateful to have been able to create this year's image!"
"We're incredibly excited to have Laura Braga serving as our Commemorative Artist for FCBD 2023!" said Free Comic Book Day spokesperson, Ashton Greenwood. "Free Comic Book Day is all about finding new stories, exploring the larger-than-life world of comic books, and making new friends along the way. Laura's art beautifully captures all of the things that make FCBD so magical."
The FCBD 2023 Commemorative T-shirt will be available in adult sizes small through XXXL (MSRP: $14.99-$17.99) and in youth sizes small through large (MSRP: $11.99). The Commemorative Poster will be 22" x 28" on a white background (MSRP: $11.99). The shirt and poster, along with a complete listing of all the FCBD 2023 comic book titles and exclusive collectibles, can be found in the December issue of the PREVIEWS catalog, available in comic shops on November 23, 2022.
For more FCBD news and updates, visit freecomicbookday.com and become a fan on Facebook and follow us on Twitter and Instagram!