If You Like That... Read This! - FCBD 2021 Edition Part One
Apr 23, 2021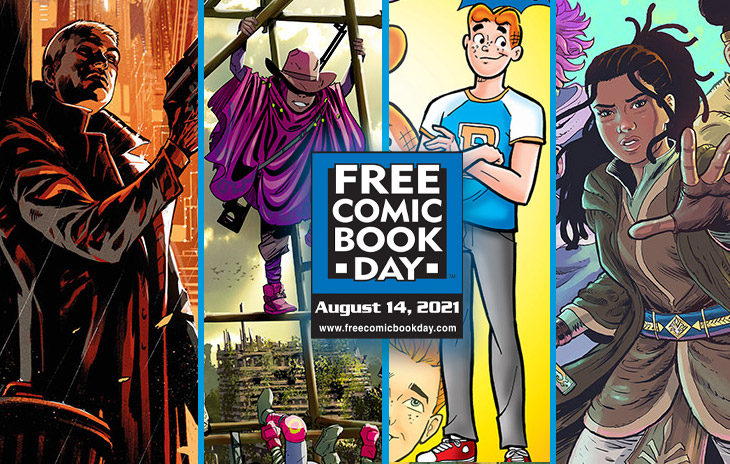 With all the FCBD 2021 titles now revealed, we thought it would be a good time to suggest some titles to read in preparation for the event. So, we've gathered some great suggested reading to get in the FCBD spirit!
If there's a certain FCBD 2021 title that you're looking forward to reading, why not start now with a similar title available before the even at your local comic shop! See what we picked below!

If you like... We Live: The Last Days -

Before Tala and Hototo began their long journey, there was the beginning of the end of Earth as we know it. In the days after the bracelets fell to earth, a group of young friends embarked on a journey to find one of their own. In the Broken Lands, on the adventure of their lifetimes, these friends face the seedy world of Bracelet Diggers-the dark underground of criminals dealing life-saving bracelets, to those who can afford it most.
WE LIVE: THE LAST DAYS offers another look at the intriguing world of WE LIVE-a look no less whimsical...or heartbreaking.
Read This!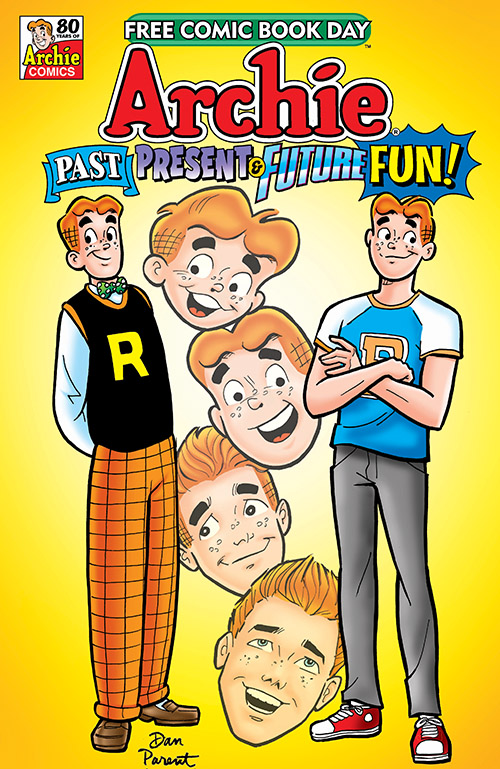 If you like... Archie: Past, Present & Future Fun! -
It's the crisis of infinite Archies! Celebrate 80 years of the Riverdale Gang with this tale featuring a dimension-hopping Archie Andrews in his quest to save the multiverse. Then, witness Archie go toe-to-toe with... himself?! May the best Archie win! Plus, get a preview of the newest Archie One-Shot in shops! This title includes several versions of Archie (from classic to TV to horror) and showcases his evolution as a character over eight decades, all while being a tie-in to the company's 80th Anniversary plans.
Read This!
If You Like... Star Wars: The High Republic Adventures -
Join Yoda, Buckets o' Blood, and their Padawan learners as they go on an adventure to help maintain peace during the glory days of the Republic, in a prelude to IDW's Star Wars: The High Republic Adventures series! Written by series architect Daniel José Older, this is the ideal entry into the world of the High Republic-and a can't-miss story for fans!
Read These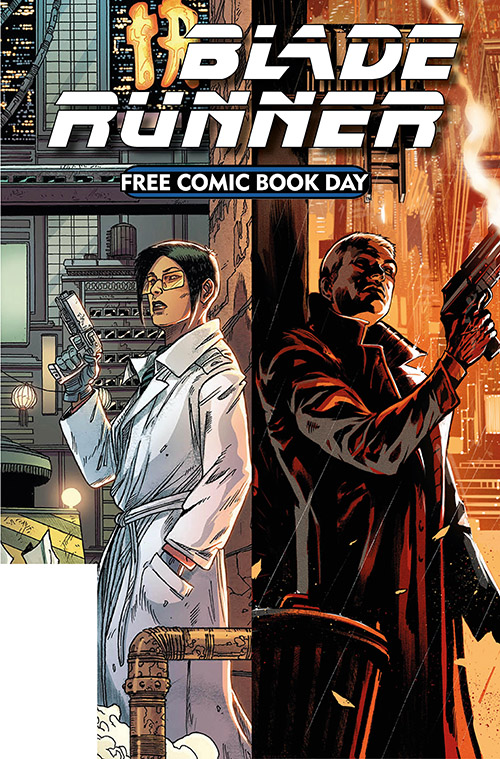 If You Like... Blade Runner Oneshot -
This special edition connects the Blade Runner Origins and Blade Runner 2029 storylines for the first time! Titan's Gold-level FCBD title reveals the link between Detective Cal's actions in Blade Runner Origins and Detective Ash's story in Blade Runner 2029 #1. Two acclaimed creative teams of Mike Johnson, K. Perkins, Mellow Brown, Andrés Guinaldo, and Fernando Dagnino come together for a spectacular FCBD issue!
Read These
---
This is just a sampling of what's out there to read in preparation for Free Comic Book Day 2021. So stay tuned for more articles like this one as we get closer to FCBD 2021!
And, be sure to follow us on Facebook, Twitter, and Instagram for more news as the event draws near! Don't forget to mark your calendars so you can celebrate at your local comic shops on Saturday, August 14!