FCBD Title Announcements Coming in March!
Feb 18, 2021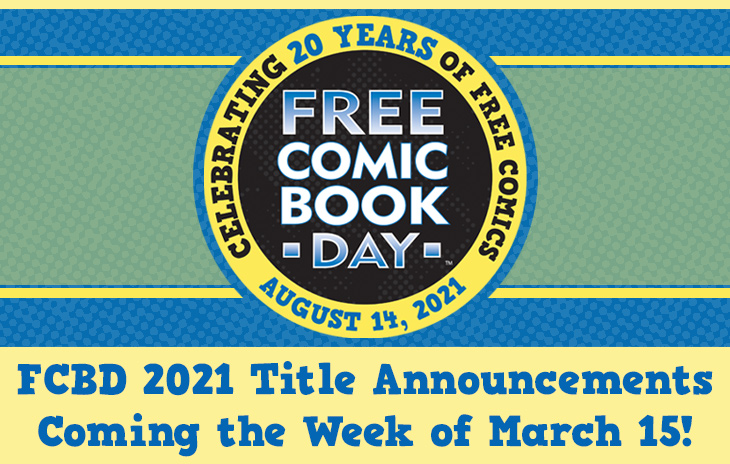 Free Comic Book Day 2021 is slated for celebration at local comic shops on Saturday, August 14! We'll be announcing the full lineup of free titles available at the event the week of March 15.
Specifically, the Gold Sponsor titles will be announced on March 16 and the Silver Sponsor titles will be announced on March 17. This year's lineup has something for every type of comic book fan, and the event is poised to be our biggest and best yet... Especially since it is our landmark 20th anniversary!
You will be able to find all the announcement info on our website, as well as on our Facebook, Twitter, and Instagram pages on the respective announcement dates.