(December 18, 2019) - Free Comic Book Day 2020 Gold Sponsor Comics Announced!
Dec 18, 2019
The Free Comic Book Day (FCBD) Committee has selected the eleven Gold Sponsor comic book titles for the comic book industry's most anticipated annual event: Free Comic Book Day! FCBD happens each year on the first Saturday in May at participating comic book shops worldwide, with next year's event taking place on May 2, 2020.
The titles were curated by over twenty comic shop retailers who make up the FCBD Selection Committee. This year's comic book lineup features something for everyone: from superheroes, to popular television shows and video games, to beloved franchises, and all-ages favorites. The Gold Sponsor titles come from the industry's top publishers, including DC Comics, Marvel Comics, Dark Horse Comics, IDW Publishing, Archie Comics, BOOM! Studios, Macmillan/First Second Books, Valiant Entertainment, Random House Children's Books, Ten Speed Press, and VIZ Media.
"The quality of titles from publisher applicants made for some tough choices this year," said Ashton Greenwood, Free Comic Book Day spokesperson. "It's a solid indicator that Free Comic Book Day truly is the ideal event to showcase the best titles you can find in comic book shops. We can't wait to once again share the FCBD experience with fans and everyone who loves comic books."
The full line-up of this year's comic books will be announced later this week, when thirty-five additional FCBD Silver Sponsor titles and two FCBD Educational Support titles will be announced on Thursday, December 19. A complete listing of all forty-seven FCBD titles and both FCBD Educational Support Titles can also be found in the January issue of Diamond Comic Distributors' PREVIEWS catalog, on sale at all comic book shops January 1, 2020.
For more FCBD news and updates, visit www.freecomicbookday.com and become a fan on Facebook and follow us on Twitter and Instagram!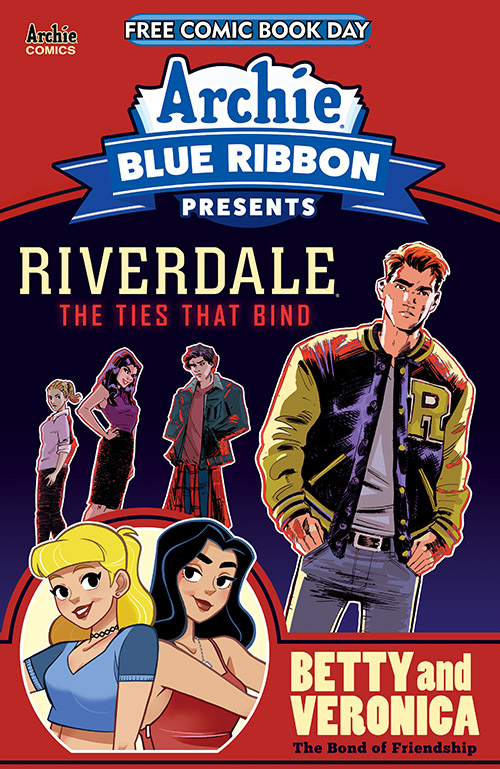 ARCHIE: BLUE RIBBON PRESENTS
Archie Comics
Archie launches their "Blue Ribbon" line of Original Graphic Novels, starting with a pair of all-new stories featuring the worlds of Betty & Veronica: The Bond of Friendship and CW's Riverdale! Be the first to get a glimpse at the stories by Micol Ostow, Jamie Rotante, Brittney Williams, Thomas Pitilli and more! Plus, get a sneak peek at Scholastic's latest original Archie titles coming soon to comic shops!
Rating: Teen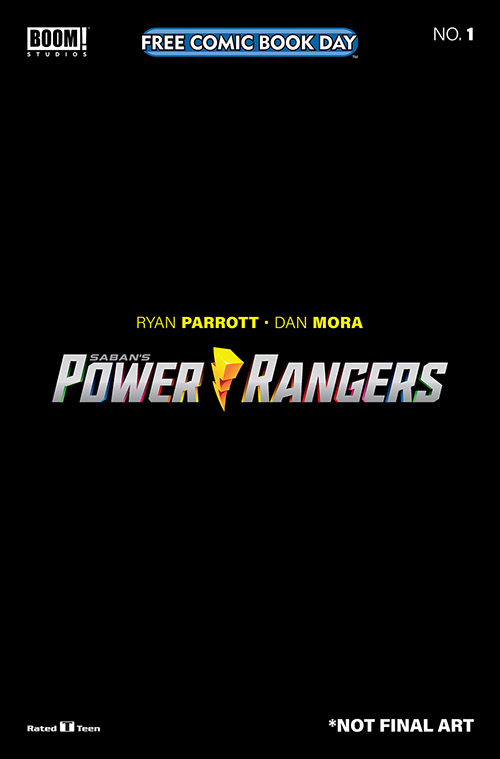 MIGHTY MORPHIN POWER RANGERS: RANGER SLAYER PREVIEW
BOOM! Studios
Meet The Ranger Slayer — a.k.a. Kimberly Hart, the Pink Mighty Morphin Power Ranger — from the alternate universe ruled by Lord Drakkon! Discover her full origin story, collected together for the first time with content from Saban's Go Go Power Rangers #9-12 and the exclusive short story from the sold-out Shattered Grid Deluxe Edition. This is the perfect jumping-on point for any new fan and sets the stage for one of the biggest moments in Power Rangers history!
Rating: Teen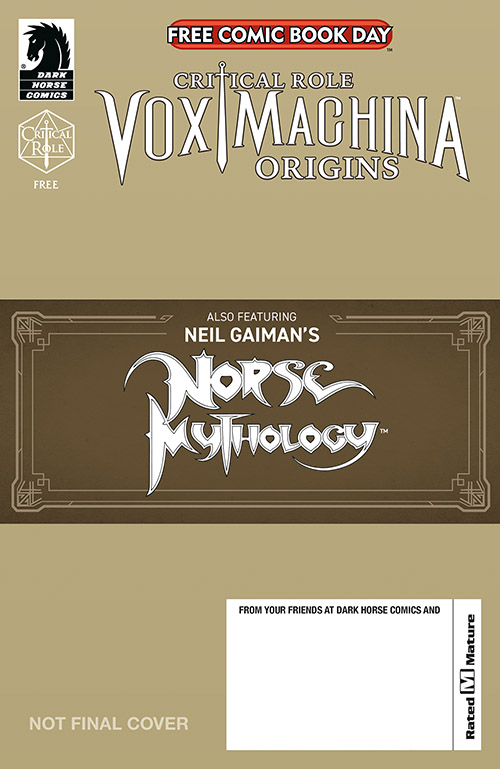 CRITICAL ROLE/NORSE MYTHOLOGY PREVIEW
Dark Horse Comics
Captivating stories from two expansive worlds! In Critical Role, the legends of Vox Machina travel far and wide... but which ones are just colorful flights of fancy, and which are actually true? Gather 'round as several of these tall tales are told, each more far-fetched than the last. Then get an introduction to the world of Neil Gaiman's Norse Mythology, a new comic series adapted by award-winning comics artist P. Craig Russell that will feature art by Jerry Ordway, Mike Mignola, Jill Thompson, and more of comics' greats!
Rating: Mature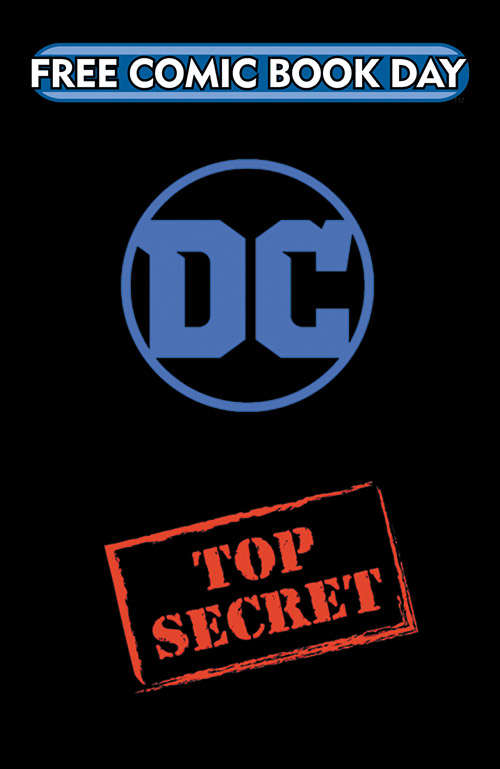 DC COMICS TOP SECRET GOLD TITLE
DC Comics
A special, top secret project too big to announce! Stay tuned in the months to come for exciting announcements about DC Entertainment's Gold title in the February PREVIEWS and on freecomicbookday.com!
Rating: Teen

INVESTIGATORS: TAKE THE PLUNGE SNEAK PEEK
:01 First Second Books
Get a sneak peek of Book 2 in the InvestiGators series! Mango and Brash are going undercover (and underground!) as city sewer workers to unclog a sticky situation! But when their search for the criminal Crackerdile backfires, the toilets they travel through back up, and the InvestiGators take the blame for it! Can they restore their good name and put the real culprit behind bars before the whole city is in deep water?
Rating: All-Ages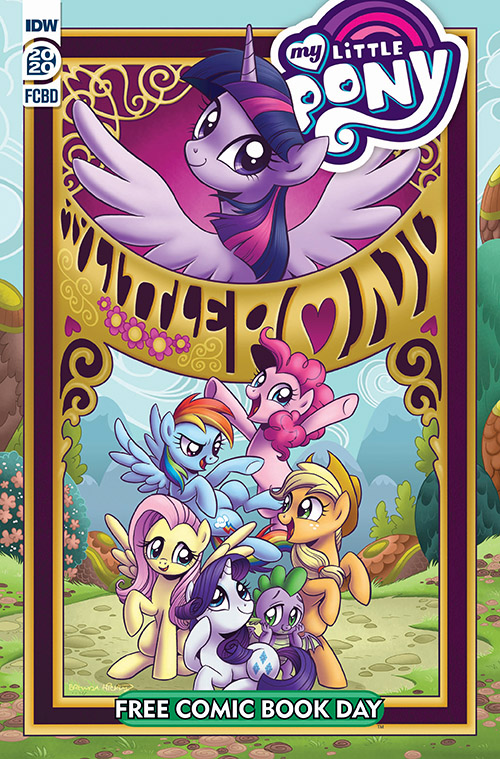 MY LITTLE PONY: FRIENDSHIP IS MAGIC FCBD 2020
IDW Publishing
A new era of My Little Pony begins! Join Twilight Sparkle and friends as they adjust to new responsibilities, new friendships and new dangers! This is where IDW's "Season 10" of My Little Pony comics begins, officially picking up where the recently concluded and long-running My Little Pony: Friendship is Magic television finale leaves off!
Rating: All-Ages
X-MEN
Marvel Comics
This year's Marvel title centers around the X-Men and will lead into a game changing event coming in 2020! Stay tuned in the months to come for exciting announcements about Marvel's Gold title in the February PREVIEWS and on freecomicbookday.com!
Rating: Teen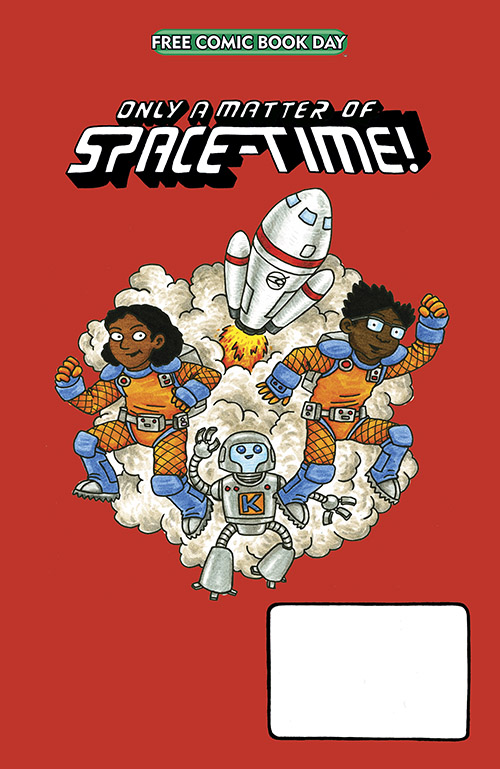 ONLY A MATTER OF SPACE-TIME
Random House Children's Books
An original comic from Jeffrey Brown (Darth Vader & Son), featuring the characters from his new graphic novel, Once Upon a Space-Time, which releases on June 2nd, 2020! This will be especially appealing to Jeffrey Brown's space-loving fanbase, and will give them a reason to come back to their local comic shop when the first book releases!
Rating: All-Ages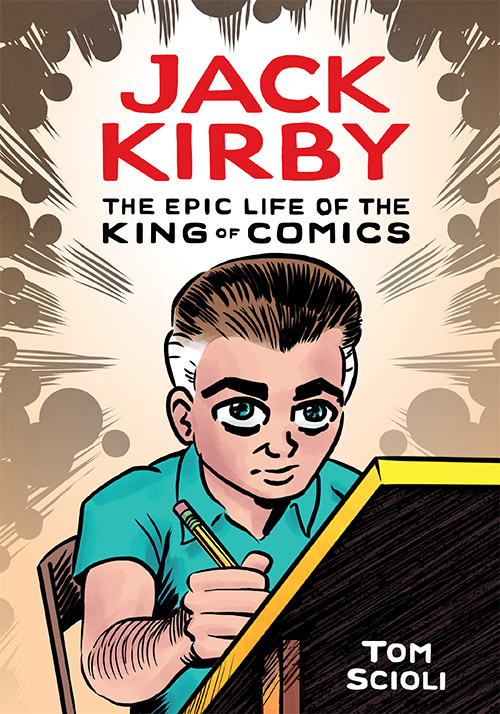 JACK KIRBY: THE EPIC LIFE OF THE KING OF COMICS
Ten Speed Press
A graphic novel biography of Jack Kirby, from his days growing up during the Great Depression and discovering a love for sci-fi, to his time on the frontlines of World War II where he experienced the action he'd later imbue his comics with, and on to his collaborations at Marvel with Stan Lee, where the pair redefined comics. Eisner-nominated artist, Tom Scioli, whose work is greatly influenced by Jack Kirby, expertly captures the evolution of Kirby's artstyle throughout the years.
Rating: All-Ages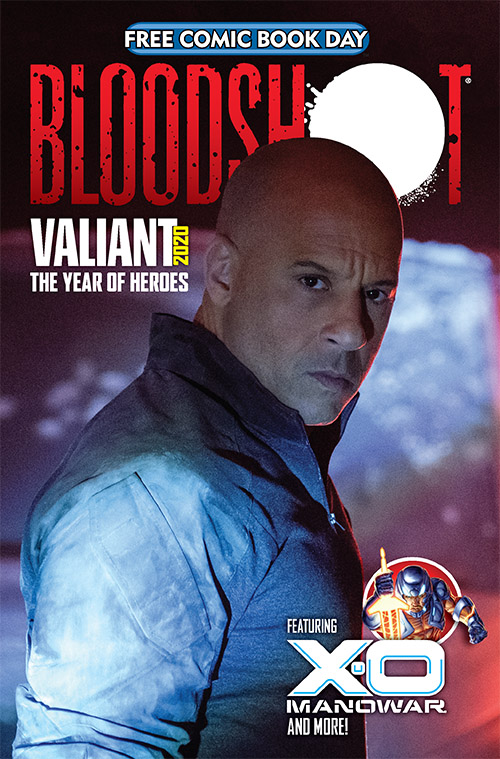 VALIANT 2020: THE YEAR OF HEROES FCBD SPECIAL
Valiant Entertainment
Exploding out of the blockbuster Bloodshot movie starring international action powerhouse Vin Diesel, comes the hottest universe in comics! Follow the nanite-enhanced commando into battle with an all-new adrenaline-charged Bloodshot story from NYT bestselling writer Tim Seeley (Grayson). Then, it's a timeless tale from the life of X-O Manowar from Eisner Award-nominated writer, Joshua Dysart (Harbinger) and superstar artist Doug Braithwaite (Armor Hunters) in "The Unimaginable." Get all this, and more, as Valiant celebrates 30 years of comics greatness right here in the Valiant 2020: The Year of Heroes FCBD Special!
Rating: Teen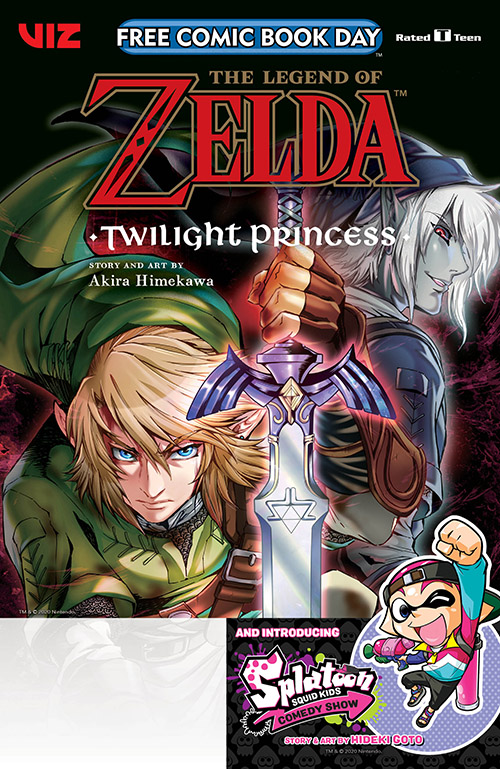 THE LEGEND ZELDA: TWILIGHT PRINCESS/SPLATOON: SQUID KIDS COMEDY SHOW PREVIEW
VIZ Media
The Legend of Zelda: Twilight Princess: Once upon a time, wizards tried to conquer the Sacred Realm of Hyrule. The Spirits of Light sealed the wizards' power within the Shadow Crystal and banished them to the Twilight Realm beyond the Mirror of Twilight. Now, an evil menace is trying to find Midna, Princess of the Twilight Realm, and the fragments of the Shadow Crystal to gain the power to rule over both the Twilight Realm and the World of Light! PLUS: Splatoon: Squid Kids Comedy Show, a new series based on the world of Splatoon, the hit video game series from Nintendo!
Rating: Teen