FCBD19 Interview: Humor Comics Reborn in Rebellion's Treasury of British Comics
Mar 27, 2019
Do you remember reading the comic strips in the newspaper when you were little and giggling at just how silly they were?
Well, after coming into custody of one of the largest archives of English language comics, Rebellion Comics is poised to recapture that nostalgic humor on Free Comic Book Day with their Funny Pages. The Treasury of British Comics imprint highlights the two-page gag strips that were a hallmark of the 1970s and 80s. Readers of all ages will be entertained by the antics of lovable characters like Faceache, Deadley Headley, and Gums, among others!
We spoke with Rebellion Comics PR Coordinator, Michael Molcher, to get the inside scoop on all the serious silliness and the lengthy list of comic strips hitting stores on May 4th for Free Comic Book Day! Keep reading to get the lowdown on what fills the pages of this fun-for-all Free Comic Book Day comic, and then check out some preview pages at the end of the interview.
---
Free Comic Book Day (FCBD): How will this book excite readers to learn more about these comics from Rebellion? What makes this reprint so valuable?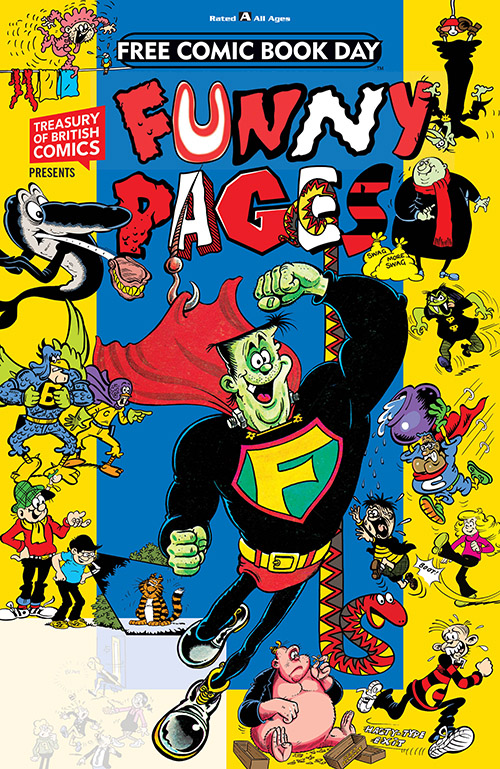 Michael Molcher: Rebellion is now the custodian of what is probably the biggest archive of English language comics in the world and humor comics are a massive part of that collection. Humor comics were such a part of life in the 1970s and '80s – anthologies packed with one and two-page gag strips were ubiquitous, and millions grew up on their diet of daft jokes and sting-in-the-tail buffoonery. Our Treasury of British Comics imprint has already begun to bring some of these forgotten treasures back to life and Funny Pages is the ideal way to delve into this forgotten world of laugh out loud comics!
It's also a great way to get kids into reading comics. We all remember the funny pages we read as children and this is the perfect kind of comic to keep youngsters happy without them having to buy into a franchise or deep and dark storytelling. It's just a lot of fun!
FCBD: Just how many silly tales can readers expect to find in this "folio of frivolous foolishness" on Free Comic Book Day?
It's packed with them – there's a total of SEVENTEEN individual strips in this one comic, now tell us that's not good value! And it's not just comics that you can expect to find, there's also a free game that'll keep the whole family occupied!
FCBD: Set up your title for those that might be new to your comic book: What will new readers need to know before diving into your Free Comic Book Day issue? Who are the characters and what's the storyline?
You need to know absolutely nothing – that's the beauty of the Funny Pages! Sure, to readers of a certain age all these strips will be familiar, but the constant inventiveness of the funny bone-tickling tales means there's something for everyone. There's the legendary Faceache, the naughty schoolboy who can pull his face into any shape; there's Deadley Headley, the vampire detective; there's Gums, the deadly shark who ends up grappling with his own dentures; Frankie Stein the clumsy monster with a (second-hand) heart of gold; and so many more!
FCBD: Why should people pick up this Free Comic Book Day title?
The spirit of Free Comic Book Day is not just to encourage people into stores, it's to spread the love of comics to a new generation – and Funny Pages is sheer, unadulterated fun that will appeal to anyone and everyone! For most people, it'll just be something wonderfully fresh and riotously silly.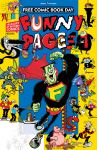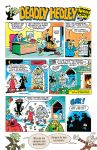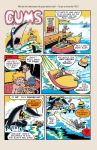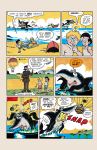 Click to View