#NCBD 9/26/18: FCBD's 10 Comics for New Comic Book Day!
Sep 26, 2018
Every Wednesday is New Comic Book Day (#NCBD) in comic book shops, where new comics release hit the shelves of comic book shops for eager fans to pick up.
We've highlighted ten comics that are perfect recommendations for anyone looking to get into comics! Some of them directly tie into comics you got on Free Comic Book Day 2018!
In this week's list for comics coming out 9/26/18, there's definitely something for everyone: Boomerang's status as Spider-Man's roomate blows up in Amazing Spider-Man, an all-new team of Power Rangers rises, the World Warriors take center stage in the first-ever Street Fighter novel, and more!

What will you be picking up at the comic shop? Let us know on Facebook or Twitter!
---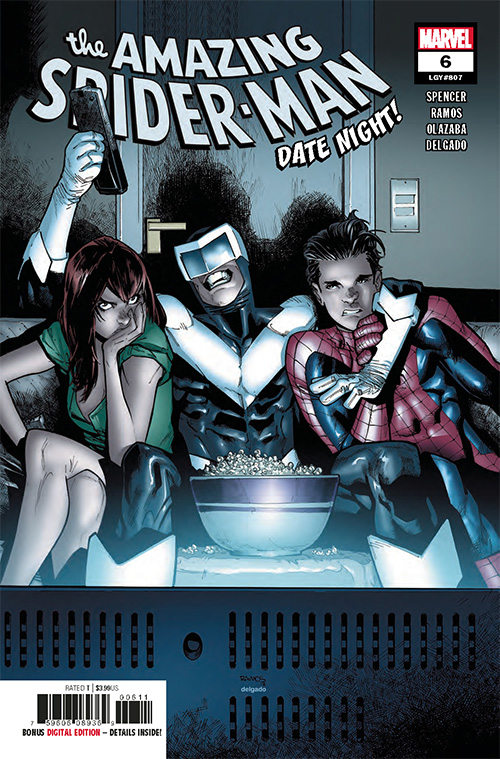 Amazing Spider-Man #6
(W) Nick Spencer (A) Steve Lieber (A/CA) Humberto Ramos
• Wondering when Boomerang's status as Spider-Man's roommate would blow up?
• Yeah, it's this issue. Uh-oh.
Rated T
In Shops: September 26, 2018
SRP: $3.99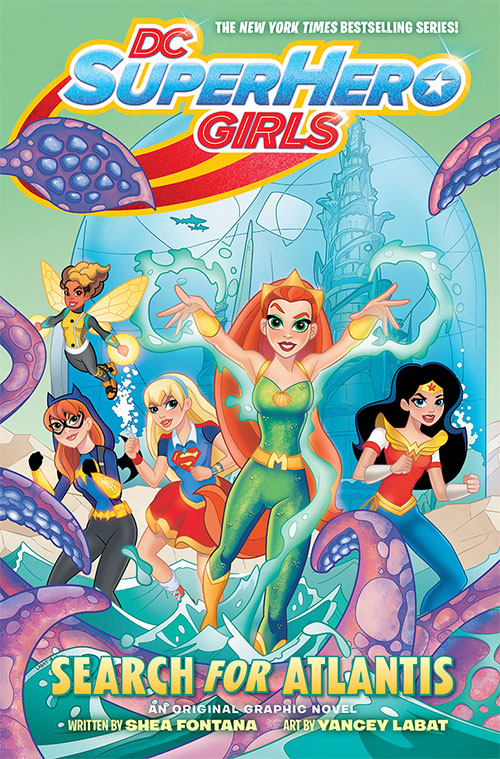 DC Super Hero Girls: Search For Atlantis
(W) Shea Fontana (A) Mary Labatt (CA) Yancy Labat
Mera is the new girl at Super Hero High, and when Wonder Woman takes Mera under her wing, Wonder Woman's best friend Bumblebee is overcome with jealousy. Despite her feelings, Bumblebee accompanies Mera and the Super Hero Girls on a field trip to Atlantis. But when they arrive, Atlantis is missing! Mera is horrified when they discover that Brainiac has shrunken and stolen Atlantis with the Atlanteans trapped inside! The Super Hero Girls must work together to defeat Brainaic and, along the way, Bumblebee must learn the true meaning of friendship.
In Shops: September 26, 2018
SRP: $9.99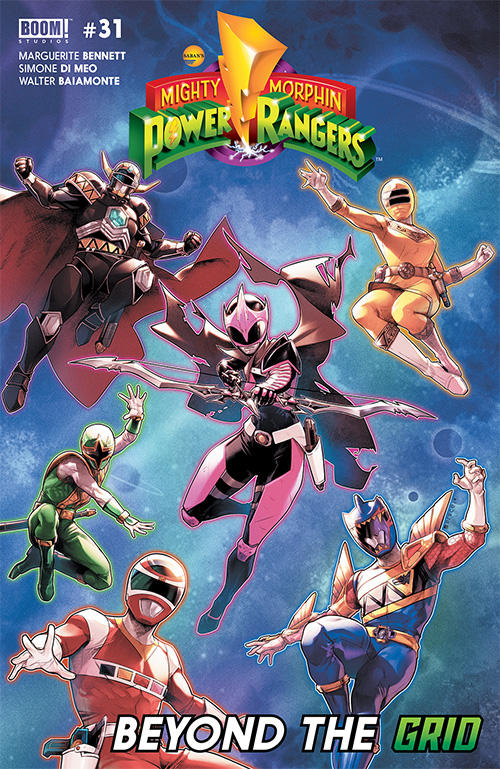 Mighty Morphin Power Rangers #31
(W) Marguerite Bennett, Ryan Ferrier (A) Simone Di Meo, Bachan (CA) Jamal Campbell

SHATTERED GRID is over. And now a new team of Power Rangers must rise. A new era begins as award-nominated writer Marguerite Bennett (Batwoman, Animosity) and artist Simone di Meo (Doctor Who: The Tenth Doctor) introduce an all-new Power Rangers team unlike any other! What is the secret behind this new team and what ancient evil threatens the future?
In Shops: September 26, 2018
SRP: $3.99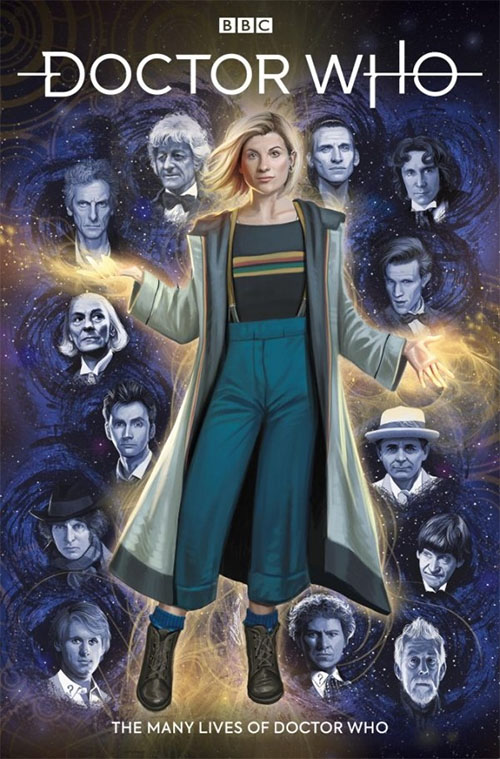 Doctor Who: The Thirteenth Doctor #0
(W) Richard Dinnick (A) Giorgia Sposito, Mariano Laclaustra, Brian Williamson, Arianna Florean, Iolanda Zanfardino, Neil Edwards, Pasquale Qualano, Rachael Stott, Fer Centurion (A/CA) Claudia SG Iannicello
The ultimate celebration of the Doctor's many, many lives, a perfect beginner's guide and a brilliant tribute for long-term fans to enjoy! It's said that your life flashes before your eyes when you die: as the Doctor regenerates from his Twelfth incarnation to her Thirteenth, she relives memories from her many incarnations, showcasing unseen adventures from EVERY version of the Doctor!

If you don't know your TARDIS from your Sonic Screwdriver, this story is a wonderful introduction to Doctor Who. If you've seen every adventure so far, it's an amazing journey from the past into the future!
- Marian Laclaustra drawing adventures for the Twelfth, First, and Seventh Doctors!
- Giorgia Sposito drawing the Second, Fifth, Tenth, and Twelfth Doctors!
- Arianna Florean drawing the Third and Sixth Doctors!
- Brian Williamson drawing the Fourth Doctor!
- Iolanda Zanfardino drawing the Eighth Doctor!
- Neil Edwards drawing the War Doctor!
- Pasquale Qualano drawing the Ninth and Eleventh Doctors!
- Rachael Slott and Claudia Ianniciello drawing our first look at the Thirteenth Doctor!
In Shops: September 26, 2018
SRP: $7.99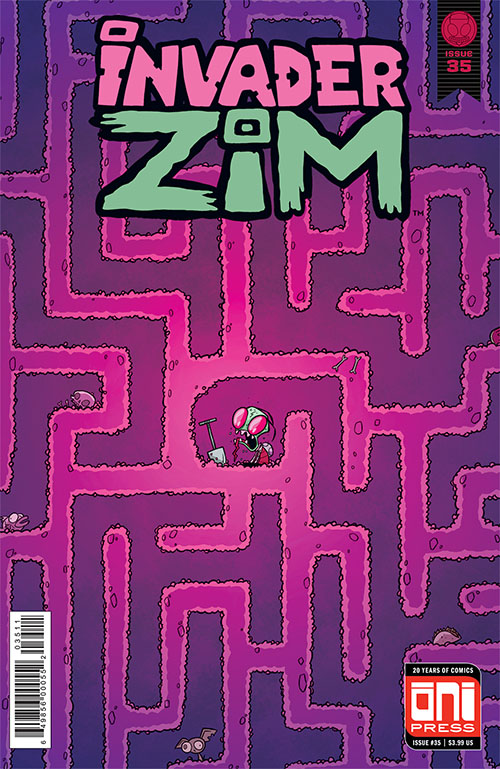 Invader Zim #35
(W) Eric Trueheart (A) Maddie C. (CA) Warren Wucinich (A/CA) Fred Stresing
Who's STILL in prison? ZIM's still in prison! Will it ever end? Probably, since this is part two! ZIM gets help from a mysterious source who wants to help him break out of Moo-Ping 10, notorious Irken space prison. But who is this source, and can they be trusted?
In Shops: September 26, 2018
SRP: $3.99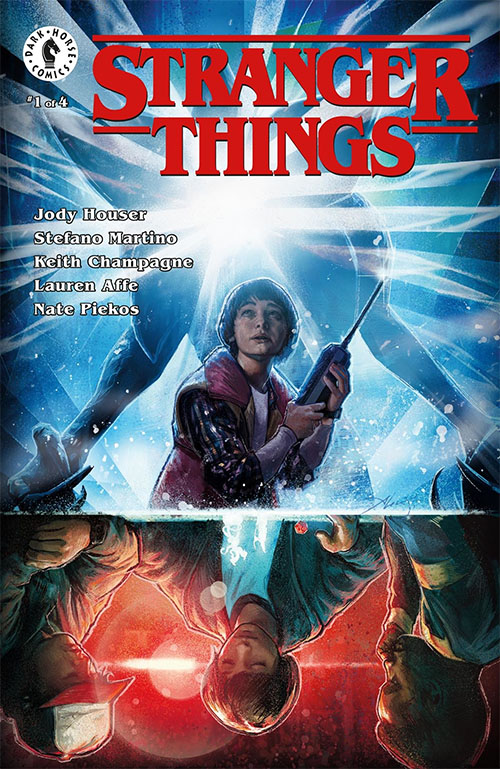 Stranger Things #1
(W) Jody Houser (A) Stefano Martino (CA) Aleksi Briclot
The nostalgia igniting hit Netflix original series comes to comic shelves. Follow Will Byers into a dimension of decay and destruction where he must use his wits and resolve to dodge the pursuit of the Demogorgon and escape the Upside Down.
o Written by award winning comics veteran Jody Houser (Faith, Orphan Black, Mother Panic)
o Based on Will's unseen journey during season 1 of hit Netflix show Stranger Things.
In Shops: September 26, 2018
SRP: $3.99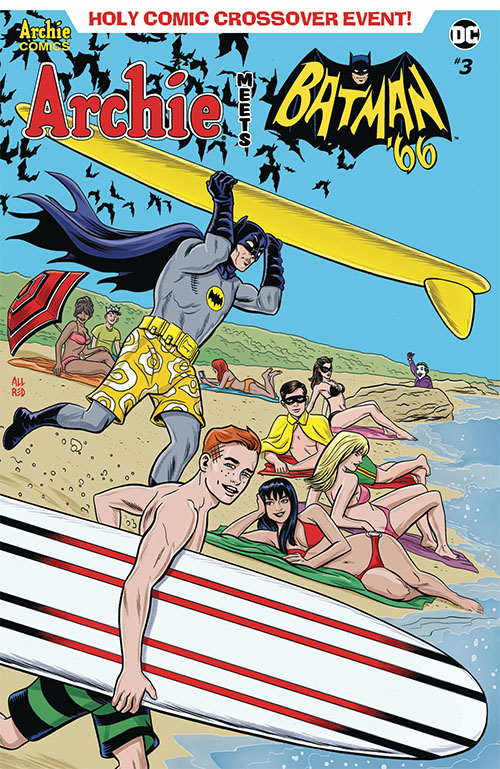 Archie Meets Batman '66 #3
(W) Jeff Parker, Michael Moreci (A) Dan Parent, J. Bone (CA) Michael Allred, Laura Allred
The historic crossover mini-series rolls on! Gotham's villains have infiltrated Pop's Chocklit Shoppe to enact their plans of mind control! But when one of Pop's best customers sees the action taking place, will he be able to let the others know, or will the joke be on him?
In Shops: September 26, 2018
SRP: $3.99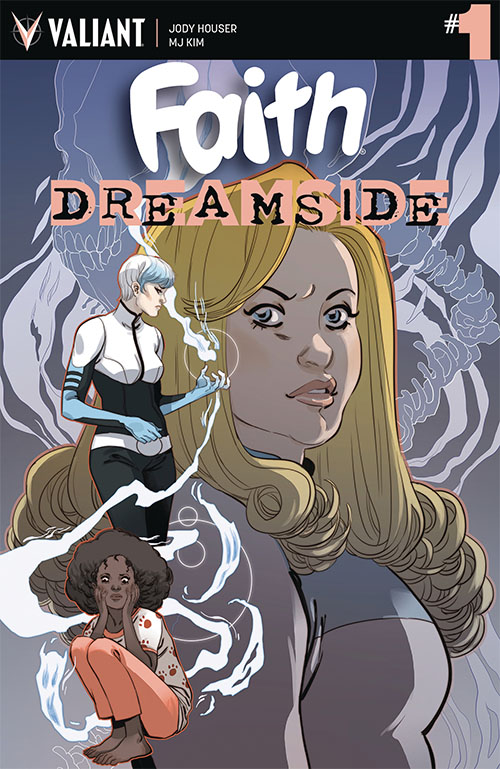 Faith: Dreamside #1
(W) Jody Houser (A) Mj Kim (CA) Marguerite Sauvage
ALL-NEW SERIES! Faith enters a realm previously unseen!
Even before Faith Herbert, AKA Zephyr, gained the power of flight, joined the Harbinger Renegades, and soared through the skies of the Valiant Universe, deep down she was always a hero at heart. But what's a hero to do in the face of a foe that exists only in nightmares? Face them head-on, of course! To protect the dreams of her teammate, Animalia, Faith must venture into a fantastical new realm the likes of which we've never seen... and she'll need some help from
the world's premiere parapsychologist, Dr. Mirage, to make it back with her subconscious mind still intact!
This fall, uncover the secrets of the Dreamside as writer extraordinaire Jody Houser (FAITH, Star Wars: Thrawn) and rising star MJ Kim (FAITH'S WINTER WONDERLAND SPECIAL #1) continue the adventures of the high-flying icon Nerdist called "a superhero done right!"
In Shops: September 26, 2018
SRP: $3.99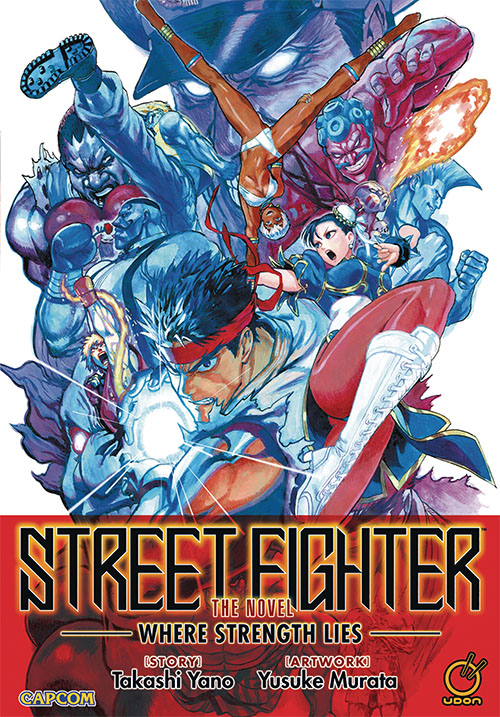 Street Fighter: The Novel
The World Warriors take center stage in the first-ever Street Fighter novel! Featuring Ryu vs. Akuma, Chun-li vs. Elena, Guile vs. E. Honda, Sagat vs. M. Bison, and many more classic fighters colliding in their most epic encounters yet. It's all described in Shoryuken-smashing, Sonic Boom-throwing, Psycho Power-pulsing detail! The action is only enhanced with bonus manga pages and artwork in every chapter by manga legend Yusuke Murata!
In Shops: September 26, 2018
SRP: $12.99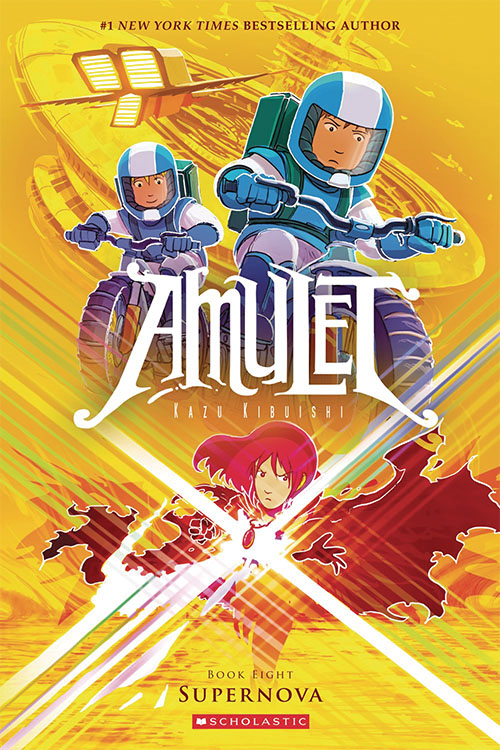 Amulet, Vol. 8: Supernova
(W) Kazu Kibuishi (A/CA) Kazu Kibuishi
Kazu Kibuishi's thrilling #1 New York Times-bestselling series continues! Emily has lost control of her Amulet and is imprisoned in the Void, where she must find a way to escape the influence of the Voice. Meanwhile, Emily's brother, Navin, travels to Lighthouse One, a space station where the Resistance is preparing to battle the approaching Shadow forces that would drain planet Alledia of all its resources. Emily and Navin must be smarter and stronger than ever to ensure Alledia's survival. Available in softcover and hardcover editions.
In Shops: September 26, 2018
SRP: $24.99