#NCBD 9/12/18: FCBD's 10 Comics for New Comic Book Day!
Sep 12, 2018
Every Wednesday is New Comic Book Day (#NCBD) in comic book shops, where new comics release hit the shelves of comic book shops for eager fans to pick up.
We've highlighted ten comics that are perfect recommendations for anyone looking to get into comics! Some of them directly tie into comics you got on Free Comic Book Day 2018!
In this week's list for comics coming out 9/12/18, there's definitely something for everyone: things look bad for Peter Parker in Amazing Spider-Man, the road to the Thirteenth Doctor continues with the 12th Doctor in Doctor Who, the first volume of the new Strangers In Paradise XXV gets collected, and more!

What will you be picking up at the comic shop? Let us know on Facebook or Twitter!
---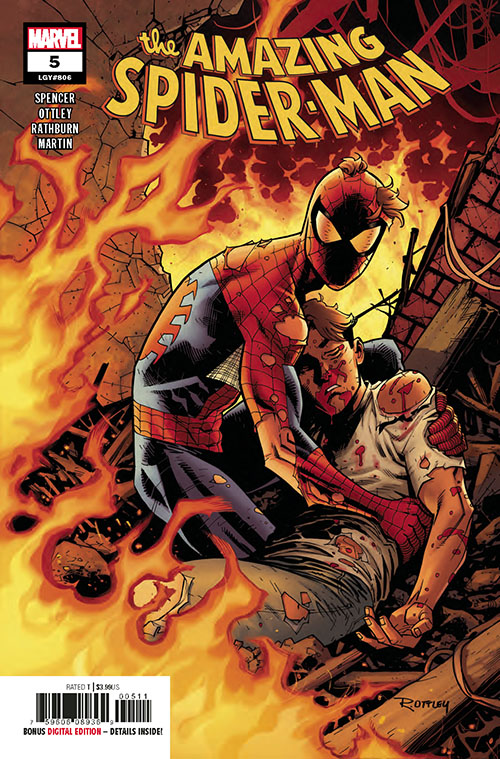 Amazing Spider-Man #5

JUL181038

(W) Nick Spencer (A/CA) Ryan Ottley

• Things look bad for Peter Parker...
• ...but GREAT for Spider-Man!
• The first arc of the epic new run on ASM comes to a climactic finish!

Rated T

In Shops: September 12, 2018
SRP: $3.99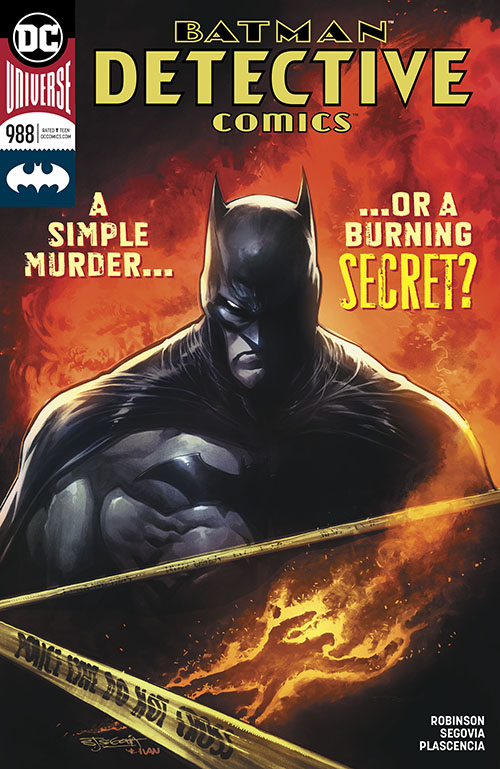 Detective Comics #988

JUL180637

(W) James Robinson (A/CA) Stephen Segovia

Kicking off an arc guest-written by James Robinson (writer of the Batman classics "Blades" and "Face the Face") with art by rising star Stephen Segovia! It looks like the kind of murder case too ordinary to draw the attention of Batman...but once the World's Greatest Detective gets involved, the identity of the victim completely unravels-and leads to a conspiracy among some of the Dark Knight's strangest foes!

In Shops: September 12, 2018

SRP: $3.99



Doctor Who The Road to the Thirteenth Doctor #3: 12th Doctor Special

JUL182162

(W) James Peaty, Jody Houser (A) Brian Williamson, Rachael Stott (CA) Robert Hack
Follow the last steps on the Road to the Thirteenth Doctor!

In a new story from James Peaty (Supergirl), the Twelfth Doctor finds London's Piccadilly Circus transformed into an empty wasteland of pterodactyls! Includes a serialized short story from the all-female creative team behind the new Thirteenth Doctor ongoing series: Jody Houser, Rachael Stott, and Enrica Angiolini!

In Shops: September 12, 2018

SRP: $3.99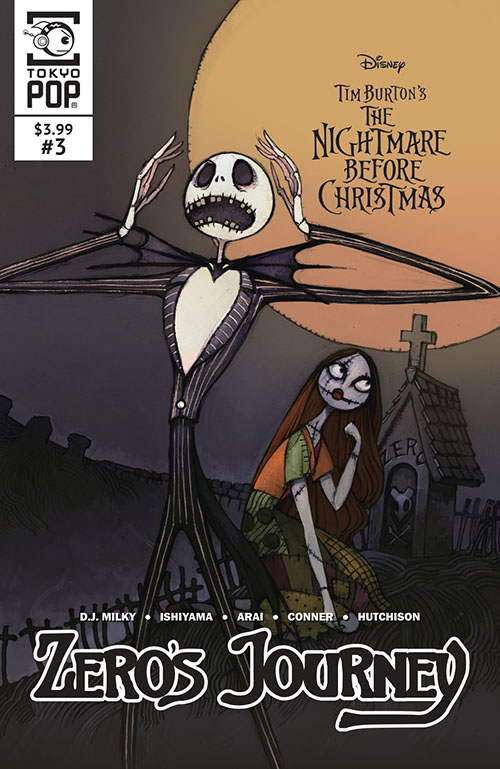 The Nightmare Before Christmas: Zero's Journey #3

MAY182151

(W) Dj Milky (A) Kei Ishiyama (CA) Kiyoshi Aria

When Jack Skellington's faithful pet Zero gets lost, the ghost pup must get the help of the residents of Christmas Town to find his way back. With Halloween plans on hold while Jack mounts a search, will they be reunited in time to save both holidays? Explore the magical realms of Halloween Town and Christmas Town through the eyes of Zero as he tries to find his way home in an unfamiliar world.

In Shops: September 12, 2018

SRP: $3.99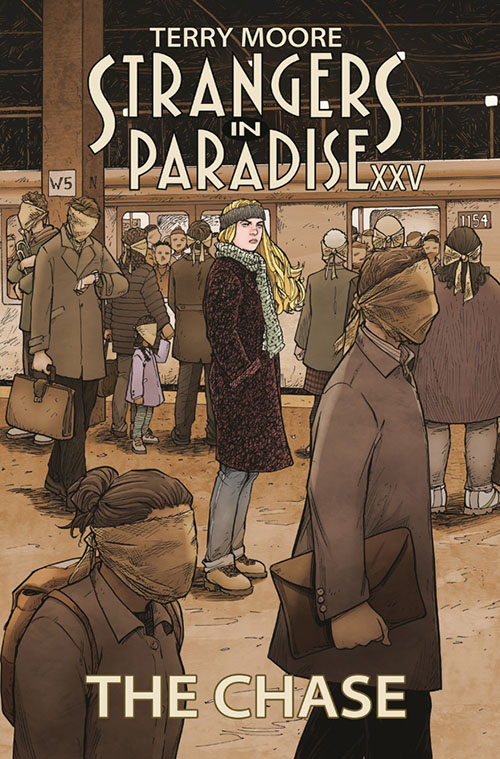 Strangers In Paradise XXV Vol. 1: The Chase

JUL181427

(W) Terry Moore (A/CA) Terry Moore

Katchoo and Francine's happy family is in danger when a Parker Girl threatens to expose Katchoo's shady past before congress, then goes into hiding. The chase is on as Katchoo begins an international hunt for her elusive pred-ator in a race against time!

In Shops: September 12, 2018

SRP: $15.99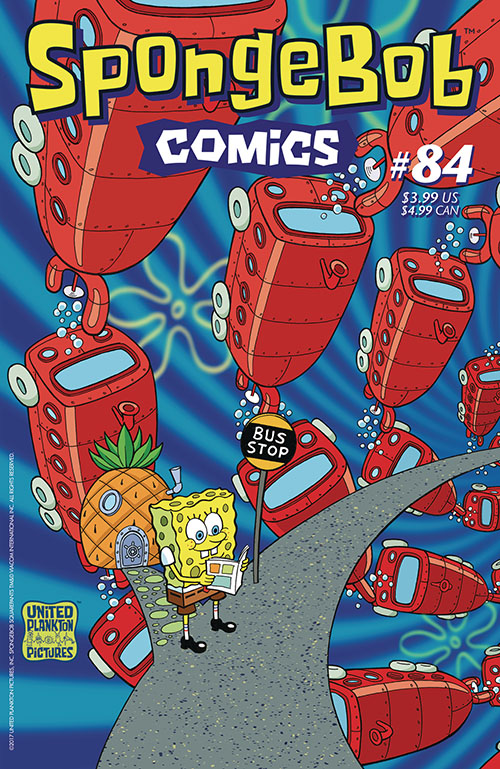 Spongebob Comics #84

JUL181696

(W) Joey Weiser, Scott Roberts, David Lewman (A) Scott Roberts, Gregg Schigiel, Vincent DePorter (CA) Paul Kirchner

This one has it all! Public transportation transforms SpongeBob's neighborhood in "Stop That Bus Stop!" Patrick, Sandy, and SpongeBob gear up for extreme underwater water tubing in "Tube Newb"! And Mr. Krabs takes a treasure-hunting voyage with an old pal in "I'm Goin' on an Adventure, Boys!" Plus: "SpongeFunnies", ocean facts, and a psychedelic cover by comics legend Paul Kirchner (The Bus, Epic, Heavy Metal, Awaiting the Collapse)!

In Shops: September 12, 2018

SRP: $3.99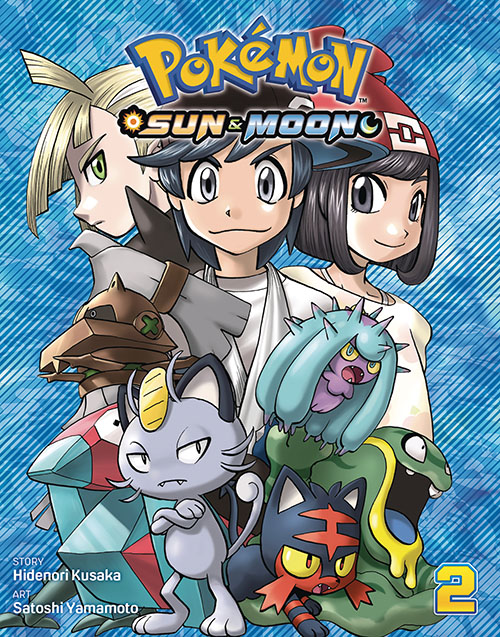 Pokemon Sun & Moon, Volume 2

JUL182361

(W) Hidenori Kusaka (A/CA) Satoshi Yamamoto

Although Sun and Moon didn't plan to participate in the Full Power Festival tournament to win the island challenge amulet, both of them end up competing...for different reasons. Trouble arises when the leader of Team Skull, Guzma, signs up to punish Sun for defeating some of his grunts before the competition even starts...!

For all ages.

In Shops: September 12, 2018

SRP: $4.99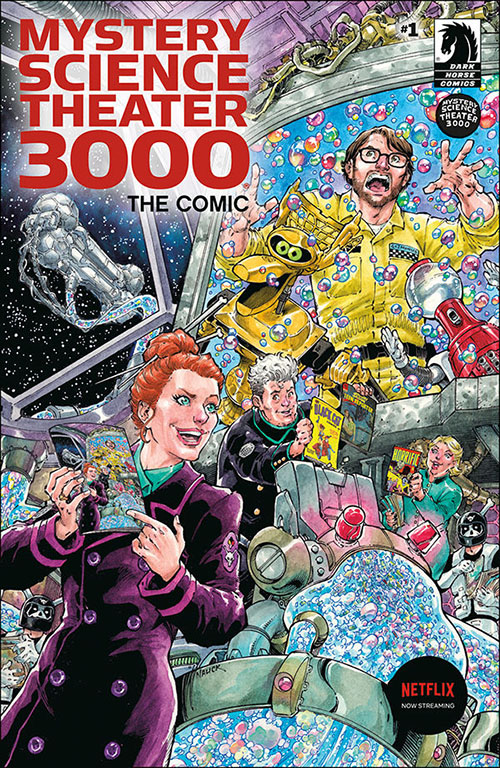 Mystery Science Theater 3000 #1

JUL180423

(W) Joel Hodgson, Harold Buchholz, Matt McGinnis, Mary Robinson, Seth Robinson, Sharyl Volpe (A) Mike Manley, Wes Dzioba (A/CA) Todd Nauck

The riffing hilarity of Mystery Science Theater 3000 comes to comics when Kinga Forrester pairs her Kingachrome Liquid Medium with her latest invention-the Bubbulat-R! Jonah Heston, Crow T. Robot, and Tom Servo find themselves thrust into the 2-D world of public domain comics, with riffing as their only defense!

o Created for comics by Joel Hodgson!

o The hit Netflix show has come to comics!

o Variant cover by longtime MST3K DVD artist Steve Vance!

In Shops: September 12, 2018

SRP: $3.99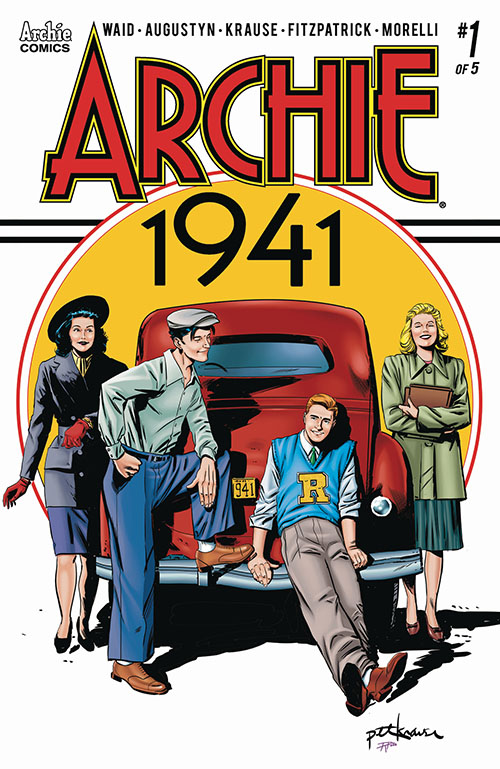 Archie 1941 #1

JUL181593

(W) Mark Waid, Brian Augustyn (A) Kelly Fitzpatrick (A/CA) Peter Krause

THE HISTORIC, GROUND-BREAKING MINI-SERIES STARTS HERE! Archie has been around for over 75 years and has been through many significant moments in time, but never before have we seen the characters take on real-world events as they unfold. WWII is looming and Archie and many young men from Riverdale are close to enlistment age. If you're a Riverdale teen, how would you cope with a looming world-changing event? Join the writing team of MARK WAID and BRIAN AUGUSTYN along with artist PETER KRAUSE for the all-new mini-series that is sure to have everyone talking!

In Shops: September 12, 2018

SRP: $3.99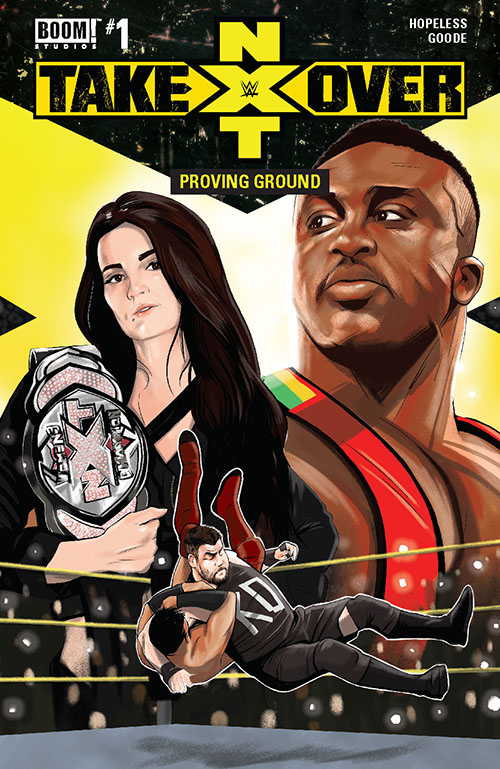 WWE NXT Takeover: Proving Ground #1

JUL181372

(W) Dennis Hopeless (A) Jake Elphick (CA) Aaron Dana

The second week of the NXT event explodes as the mysterious Demon King, Finn Balor, enters the NXT Universe to be confronted by Kevin Owens, while Paige plots her course to rule the Women's Division.

In Shops: September 12, 2018

SRP: $3.99