#NCBD 7/11/18: FCBD's 10 Comics for New Comic Book Day!
Jul 11, 2018
Every Wednesday is New Comic Book Day (#NCBD) in comic book shops, where new comics release hit the shelves of comic book shops for eager fans to pick up.
We've highlighted ten comics that are perfect recommendations for anyone looking to get into comics! Some of them directly tie into comics you got on Free Comic Book Day 2018!
In this week's list for comics coming out 7/11/18, there's definitely something for everyone: an alien invasion hits New York City in Amazing Spider-Man, the darkest hour is here in Transformers: Unicron, The road to the Thirteenth Doctor starts in Doctor Who, and more!

What will you be picking up at the comic shop? Let us know on Facebook or Twitter!
---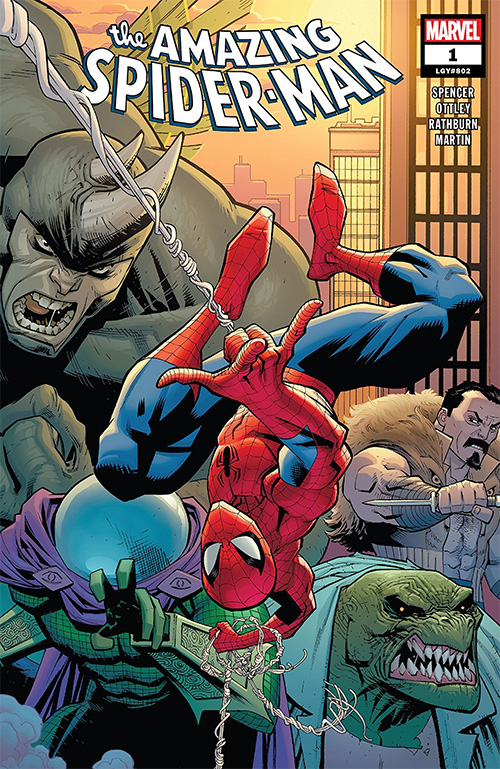 Amazing Spider-Man #1
(W) Nick Spencer (A/CA) Ryan Ottley
An alien invasion hits New York City and the only one who can stop it is...Spider-Man?! But that's far from all you'll find here - a revelation from the past puts Peter Parker's job, relationships, and whole life in jeopardy! And if even that's not enough, you'll see a new roommate, new love interests - and a new villain! Spider-Man goes back to basics courtesy of Nick Spencer (SECRET EMPIRE, SUPERIOR FOES OF SPIDER-MAN) and the Marvel debut of RYAN OTTLEY (Invincible)!
Rated T
In Shops: July 11, 2018
SRP: $5.99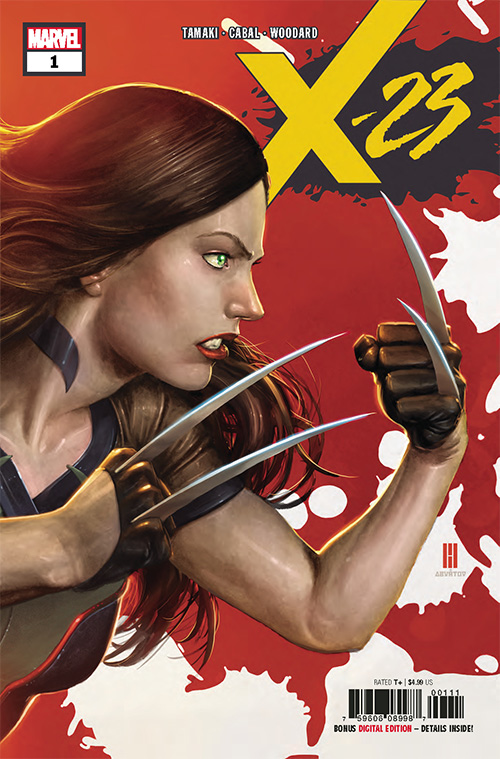 X-23 #1
(W) Mariko Tamaki (A) Juan Cabal (CA) Mike Choi
Cloned from a warrior, raised as a killer, Laura Kinney has gone through hell and come out the other side a hero. After a stint as the All-New Wolverine, she returns to her roots as X-23 to make sure no one ever has to go through the horrors she did. With her sister Gabby and their pet Jonathan in tow, X-23 forges her own destiny in this new series by Mariko Tamaki (HULK, HUNT FOR WOLVERINE: CLAWS OF A KILLER) and Juann Cabal (ALL-NEW WOLVERINE, ELEKTRA).
Rated T+
In Shops: July 11, 2018
SRP: $4.99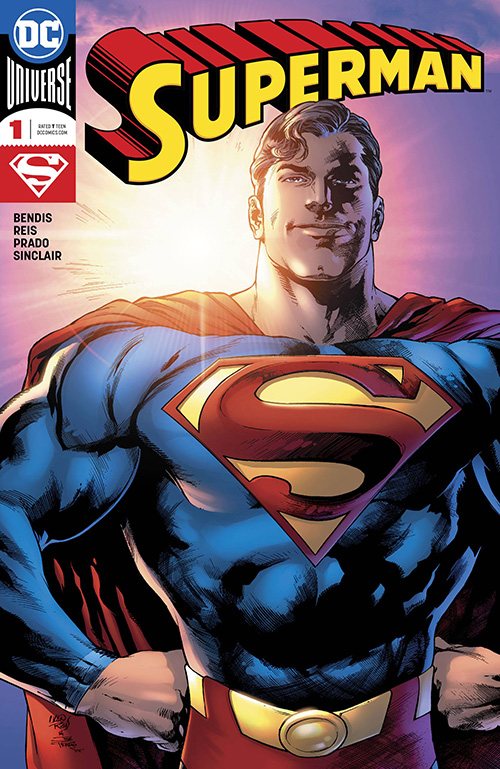 Superman #1
(W) Brian Michael Bendis (A/CA) Joe Prado, Ivan Reis
A bold new chapter for the greatest superhero of all time begins here as the superstar team of writer Brian Michael Bendis and artist Ivan Reis begin their run on the all-new SUPERMAN! The fallout from the Man of Steel miniseries has Clark Kent looking at the world through new eyes... with new ideas about what Superman could and should do for the city of Metropolis and the planet Earth. His first job? Getting the planet back out of the Phantom Zone!
In Shops: July 11, 2018
SRP: $3.99
Flash #50
(W) Joshua Williamson (A/CA) Howard Porter
The lightning-fueled finale of "Flash War"! Zoom adapts two new Speed Force powers into his arsenal against both Barry Allen and Wally West. What are these strange new powers? What can they do? And how will this haunt the Scarlet Speedster long after
"Flash War" is over? It's the power of two Flashes pitted against the seemingly unstoppable Hunter Zolomon!
In Shops: July 11, 2018
SRP: $3.99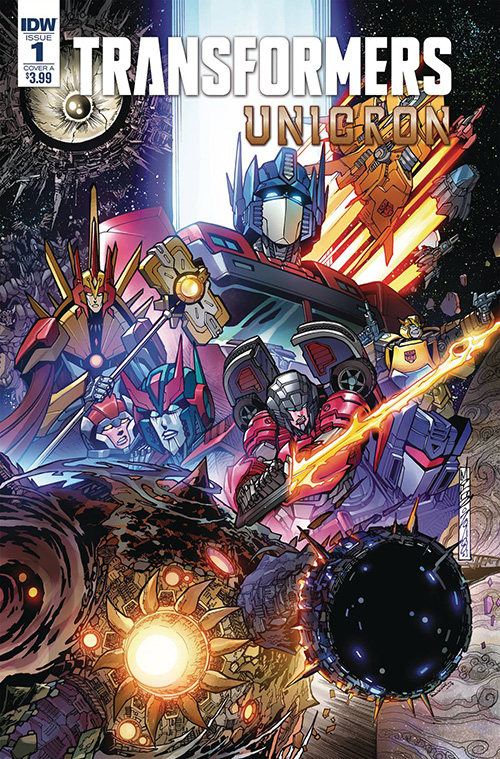 Transformers: Unicron #1
(W) James Roberts (A/CA) Alex Milne
The end is nigh! The Darkest Hour has come. Optimus Prime stages a desperate gamble as the world-eater, Unicron, approaches Windblade's homeworld-but that's just the appetizer. The main course is Cybertron (with a side of Earth)... and it's starting to look like no force in the galaxy can stop the end from coming.
In Shops: July 11, 2018
SRP: $4.99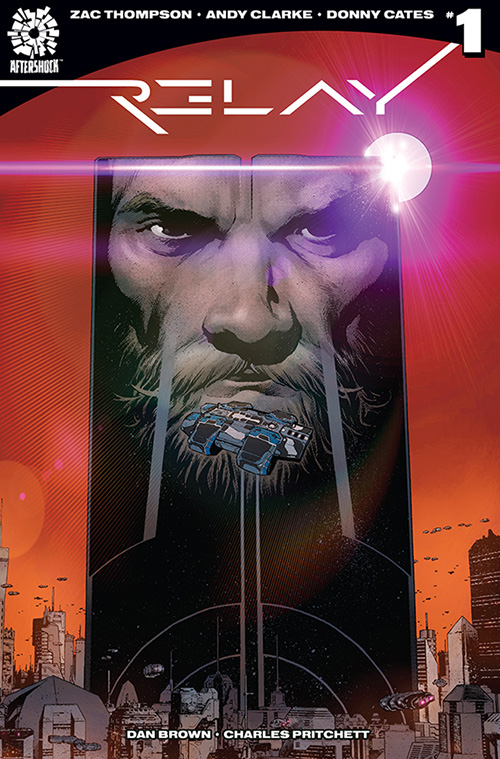 Relay #1
(W) Zac Thompson, Eric Bromberg, Donny Cates (CA) Dan Brown (A/CA) Andy Clarke
A perfect future of intergalactic travel and community. Every newly discovered planet is unified culturally through a monolithic structure known as the Galactic Relay. Although the towering monument is meant to inspire conformity of ideas, technology, and progress - many resent the foreign structure. Jad Carter, a Relay employee, must keep the peace and act as an emissary to new civilizations. But when he finds the Relay's mythological creator, Hank Donaldson, his idea of reality and the universe shatters.
Equal parts The Fifth Element and Philip K Dick, and directly springboarding off the previously released Free Comic Book Day RELAY #0, this series is an exploration of monoculture, identity, and the deceptive nature of legend set in a thriving future where humanity forcibly assimilates new worlds.
Written by Zac Thomspon (Cable, The Dregs, HER INFERNAL DESCENT), with art by Andy Clarke (REPLICA, Batman), and a story conceived by Zac Thompson, Eric Bromberg (PESTILENCE) and Donny Cates (BABYTEETH, Dr. Strange, Thanos, Venom, God Country), this powerhouse of a series that HAD to be told at AfterShock!
In Shops: July 11, 2018
SRP: $3.99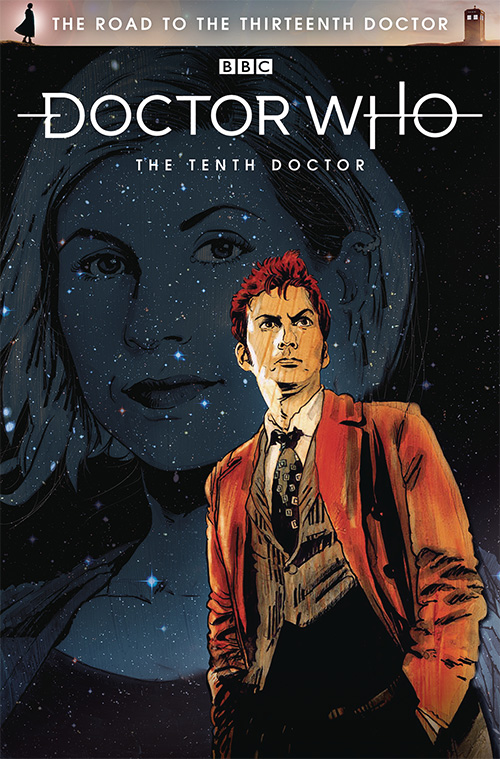 Doctor Who: The Road To The Thirteenth Doctor Special #1
(W) James Peaty, Jody Houser (A) Iolanda Zanfardino, Rachael Stott (CA) Robert Hack
The road to the Thirteenth Doctor starts here!
The first of three stand-alone stories featuring the Tenth, Eleventh and Twelfth Doctor!
The Tenth Doctor has his work cut out when he encounters a lost spaceship... Whose crew is being absorbed by mysterious ghostly creatures! Everything is not how it seems, however, especially when disturbing facts about the crew come to light!
Each issue contains a serialised short from the creative teambehind the new Thirteenth Doctor ongoing series!
In Shops: July 11, 2018
SRP: $3.99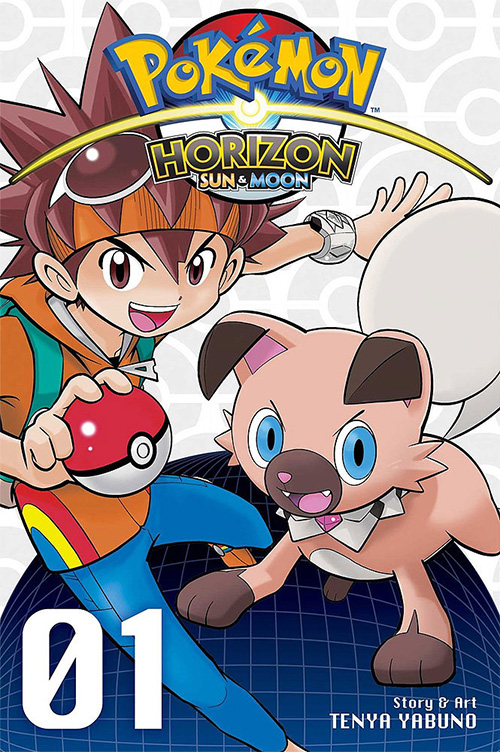 Pokemon: Horizon Sun & Moon Volume 1
(W) Tenya Yabuno (A/CA) Tenya Yabuno
Akira's summer vacation in the Alola region heats up when he befriends a Rockruff with a mysterious gemstone. Together, Akira hopes they can achieve his dream of becoming a Pokémon Trainer and learning the amazing Z-move. But first, Akira needs to pass a test to earn a Trainer Passport. This becomes even more difficult when Rockruff gets kidnapped! And things get further complicated when Team Kings shows up with-you guessed it-evil plans for world domination!
For all ages.
In Shops: July 11, 2018
SRP: $9.99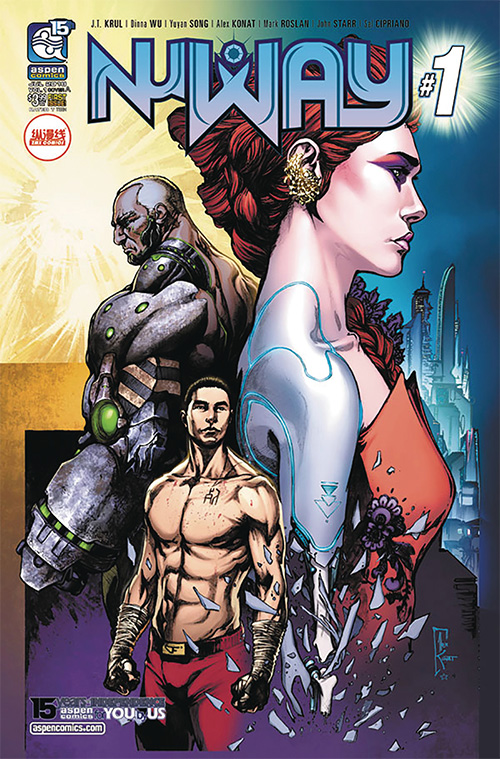 Nu Way #1
(W) J. T. Krul (A/CA) Alex Konat
In the future, technology continues to dominate every aspect of civilization, and nowhere is it more on display than the city of New Sheng, a vast metropolis where those with means live high amongst the lights and those without wallow in the shadows below. In his desperate struggle to reach a better life, a young fighter named Zihao has sacrificed his body in the ring and now prepares to pay an even bigger price in order to battle in the main arena with the elite cybernetically-enhanced warriors. But will seeing another lost soul from his past make his climb easier or harder?
In Shops: July 11, 2018
SRP: $3.99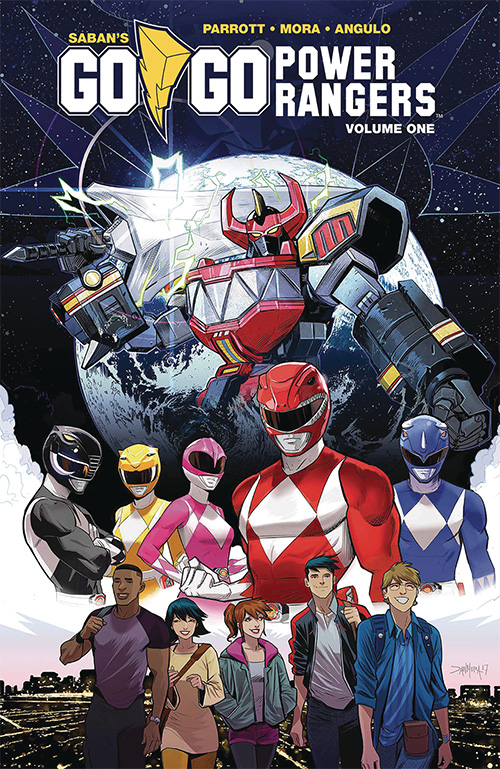 Go Go Power Rangers, Volume 1

MAR181247

(W) Ryan Parrott (A/CA) Dan Mora

Ryan Parrott ( Star Trek: Manifest Destiny, Sabanfs Power Rangers: Aftershock ) and Russ Manning Award-winner Dan Mora ( Klaus, WWE ) present a look at the Mighty Morphin story from the perspective of the teenagers with attitude; Jason Kim, Trini, Zack, and Billy days after they first became Power Rangers.
Fighting evil is hard, but surviving high school may be even harder.welcome to real life in Angel Grove.

Collects issues #1-4.

"This new comic will change the way you look at Power Rangers forever." - Mashable

In Shops: July 11, 2018

SRP: $16.99
---

See all the New Releases for this week here!

Get these comics at your local comic shop!