#NCBD 6/27/18: FCBD's 10 Comics for New Comic Book Day!
Jun 27, 2018
Every Wednesday is New Comic Book Day (#NCBD) in comic book shops, where new comics release hit the shelves of comic book shops for fans to pick up.
We've highlighted ten comics that are perfect recommendations for anyone looking to get into comics!
In this week's list for books coming out 6/27/18, there's definitely something for everyone: Black Lightning teams up with Batman in Detective Comics, continue the adventure you started on FCBD in Shadow Roads, X-O Manowar enters the fray in Harbinger Wars 2, and more!

What will you be picking up at the comic shop? Let us know on Facebook or Twitter!
---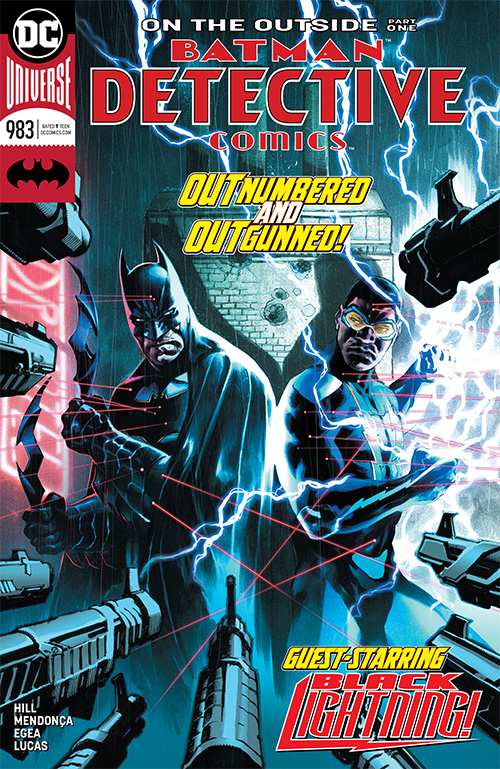 Detective Comics #983
(W) Bryan Hill (A) Miguel Mendonca (CA) Eddy Barrows

"On The Outside" part one! Duke Thomas. Cassandra Cain. They and other young heroes don't intend to stand down, no matter what Batman thinks is best. Who can Batman trust to guide them? They need a teacher...and Black Lightning fits the bill!

In Shops: June 27, 2018

SRP: $2.99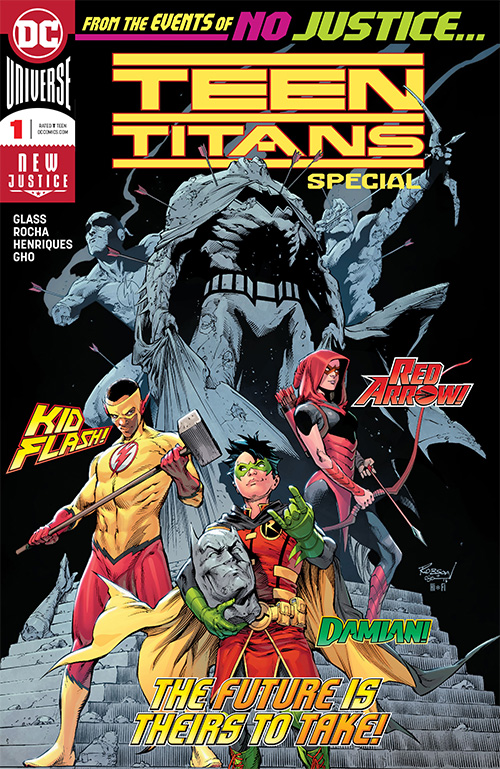 Teen Titans Special #1

APR180153

(W) Adam Glass (A) Various Others (CA) Trevor Scott (A/CA) Robson Rocha

Robin, Kid Flash and Red Arrow are sick of the super-hero status quo, and if the adults won't do anything about it, you'd better believe these teenagers will! Following the shocking events of NO JUSTICE, don't miss this special oversized issue that sets the stage for a fearless new direction that will change the Teen Titans forever!

In Shops: June 27, 2018

SRP: $4.99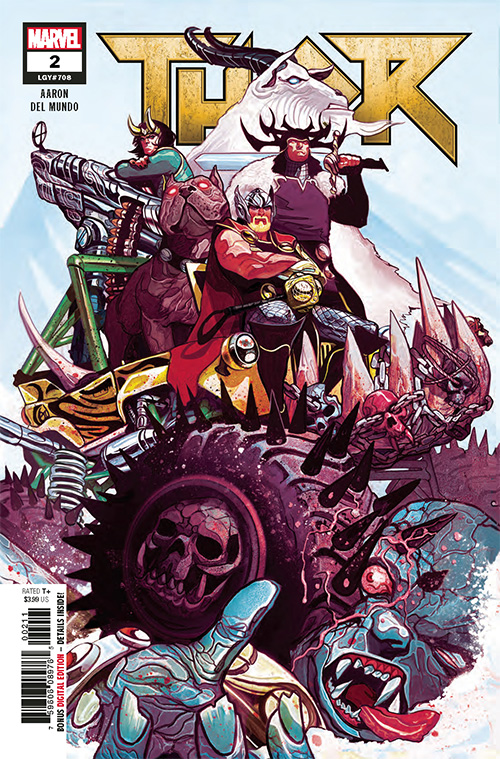 Thor #2
(W) Jason Aaron (A/CA) Michael Del Mundo

REUNION FROM HEL!

The sons of Odin ride again! In the land of the dead, Thor is reunited with his long-lost brother, Balder, the King of Hel, just in time to face the Fire Goblin armies of the Queen of Cinders, as the War of the Realms continues to burn its way across all creation.
Plus Loki! Thori the Hel-hound! Skurge with a really big gun! Monster trucks! And more!

Rated T+

In Shops: June 27, 2018

SRP: $3.99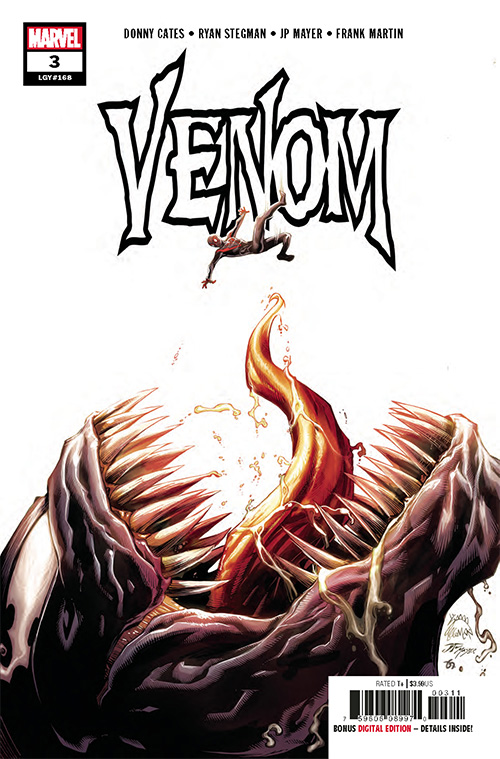 Venom #3
(W) Donny Cates (A/CA) Ryan Stegman

• Still recovering from his injuries, Eddie Brock - the Wicked Web-Slinger known as VENOM - has to defend NYC against the most powerful foe he's ever faced!
• The only thing standing in his way? Miles Morales...SPIDER-MAN!
• Though Eddie and the symbiote have no qualms with this particular web-slinger, the same can't be said for Miles' feelings about Venom...

Rated T+

In Shops: June 27, 2018

SRP: $3.99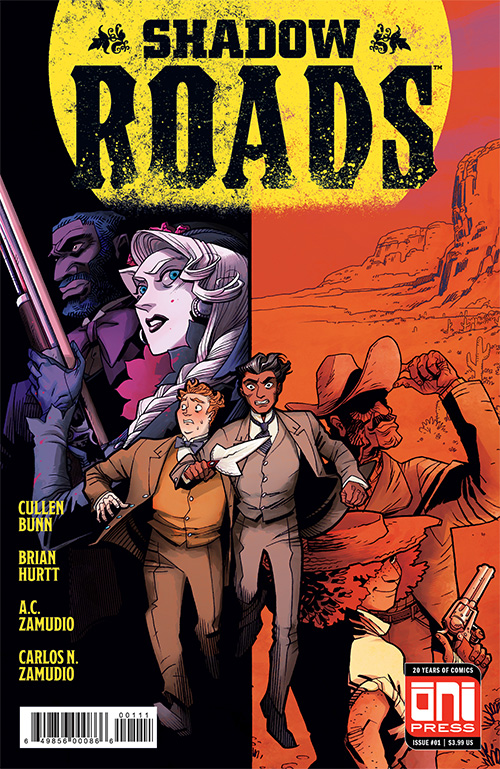 Shadow Roads #1
(W) Cullen Bunn, Brian Hurtt (A/CA) A.C. Zamudio, Carlos Zamudio

The world is thinnest at The Crossroads, a mythical plane that serves as a doorway throughout the universe. It is here that a band of adventurers throughout the Wild West gather, brought together by Gord Cantrell and Abigail Redmayne with a singular purpose: to fight back against the creatures that would endanger the sanctity of all creation.
SHADOW ROADS is the set in the world that remains after the conclusion of Cullen Bunn, Brian Hurtt and Bill Crabtree's critically-acclaimed series, The Sixth Gun.
In Shops: June 27, 2018

SRP: $3.99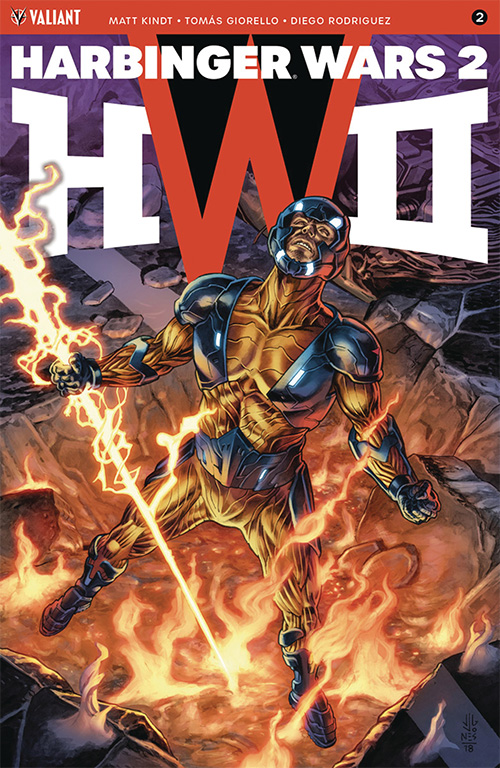 Harbinger Wars 2 #2

APR181842

(W) Matt Kindt (A) Tomas Giorello (CA) J. G. Jones

And so...the unstoppable X-O Manowar enters the fray!
From East to West, the nation has been cleaved down the middle as Livewire's defensive attack on the U.S. power grid envelops America in darkness and sets the stage for the biggest clash of powers ever witnessed... On one side, Peter Stanchek's ragtag team of Renegades - alongside their newly activated army of untrained and wildly unstable psiots - ready themselves for an unsparing firefight with H.A.R.D. Corps and the agents of Omen. On the other, Ninjak and Bloodshot prepare to enter Livewire's domain inside blacked-out Los Angeles. But as the casualties pile up and the losses mount on both sides, none of them will be ready to confront the full fury of raw power personified as X-O Manowar makes his long-awaited return after a year of self-imposed exile among the stars...and delivers a single concussive strike that will send shockwaves across the whole of the Valiant Universe!
The most powerful Valiant event attempted continues in full force with another seismic chapter as New York Times best-selling author Matt Kindt (X-O MANOWAR, Mind MGMT) and superstar artist Tomás Giorello (X-O MANOWAR) unleash X-O Manowar on a world he thought he'd left behind...and fire off the next brutal volley in the coast-to-coast clash of comics icons that will leave no hero unscathed!
In Shops: June 27, 2018

SRP: $3.99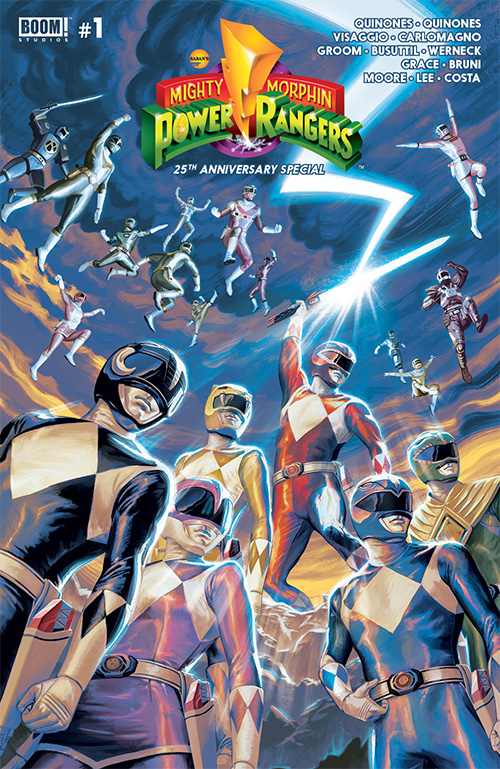 Mighty Morphin Power Rangers Anniversary Special #1
APR181103

(W) Joe Quinones, Sina Grace, Trey Moore, Matthew Groom, Michael Busuttil, Magdalene Visaggio (A) Joe Quinones, Lucas Werneck, Carlos Magno, Sina Grace (CA) Steve Morris
To celebrate 25 years of Saban's Power Rangers, superstar creators Joe Quinones (America), Sina Grace (Ice Man), Marcus To (Red Robin), and more pay homage to the world-wide phenomenon with original standalone stories set throughout the Power Rangers universe.

In Shops: June 27, 2018

SRP: $7.99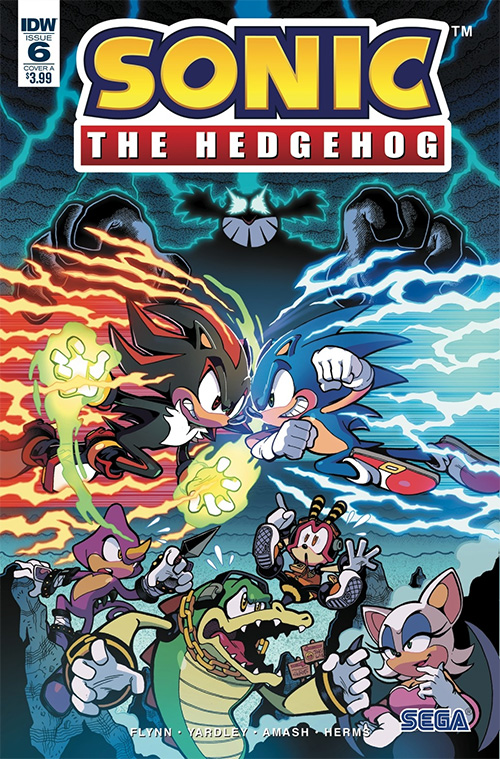 Sonic the Hedgehog #6
(W) Ian Flynn (A/CA) Tracy Yardley

"The Fate of Dr. Eggman," Part 2. Dr. Eggman has been located, but Sonic's not the only one to find him! When Shadow comes, whose side will Sonic be on?!?

In Shops: June 27, 2018

SRP: $3.99

Charlie's Angels #1

APR180886

(W) John Layman (A) Joe Eisma (CA) David Finch

The Angels are back, baby! -The original Angels, Jill, Kelly and Sabrina! Travel back to the swingin' 70s, and revisit the butt-kicking, crime-fighting, mold-breaking lady detectives who took 70s TV by storm, ready to do the same to comics 40 years later! Break out your bell-bottoms, feather your hair, and jump back to a era of peanut-farmer presidents, gargantuan gas-guzzlers and foxy female detectives... for a globe-trotting adventure that's simply too big and epic for the 70s-era boob tube. Written by elderly Eisner winner and solicitation-writing former-superstar John Layman, and with art by his scrappy but lovable youngster pal, Joe Eisma. This is one comic you DON'T DARE TO MISS!!!!

In Shops: June 27, 2018

SRP: $3.99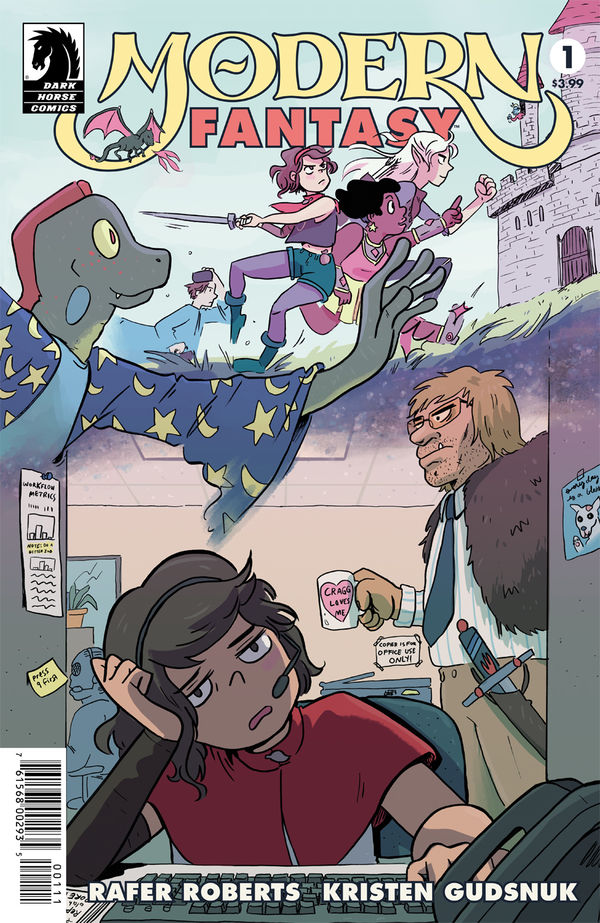 Modern Fantasy #1
(W) Rafer Roberts (A/CA) Kristen Gudsnuk

A young Ranger woman who came to the city with dreams of adventure, her drug dealing reptilian wizard roommate, and her boisterous Dwarf maiden BFF embark on a modern day quest to save the world while struggling to keep their crappy day jobs and pay off their student loans. The roommates become embroiled in danger when one of their significant others finds himself taken by criminals, and the trio must save him.
From the creator of Henchgirl!
Rafer Roberts (A&A: The Adventures of Archer and Armstrong) makes his Dark Horse debut!

In Shops: June 27, 2018
SRP: $3.99
---

See all the New Releases for this week here!

Get these comics at your local comic shop!