Rick & Morty's Dan Harmon Gives Free Comic Book Day 'Starburn'
Dec 20, 2017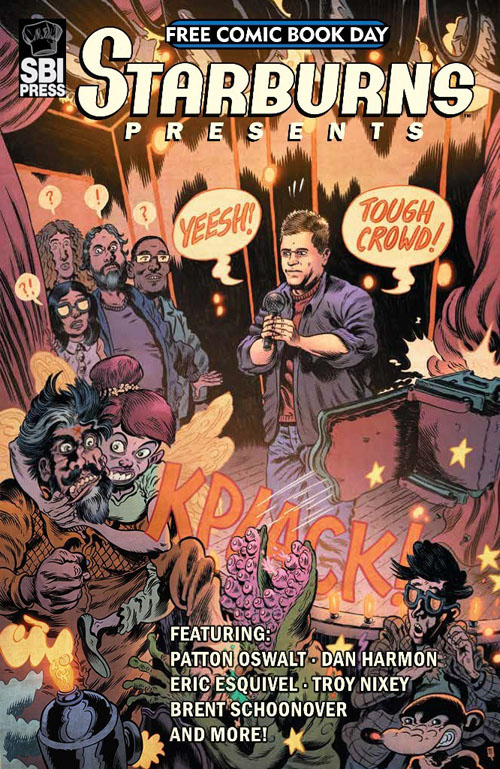 Starburns Industries, the company that brought you Rick and Morty, Harmonquest, Anomalisa, and so much more, will debut SBI Press, its new publishing division, in Spring 2018. Beginning with its Free Comic Book Day 2018 offering, "Starburns Presents," the company's newest venture will include tales penned by known stand up comedians, Rick and Morty co-creator Dan Harmon, podcasters from the Feral Audio Network with millions of listeners every week, comic industry alums and new, diverse voices.
Looking for more from the company that brought you Rick and Morty and Harmonquest? Starburns Industries is proud to announce their launch into comics as Starburns Industries Press. "Starburns Presents..." will feature Patton Oswalt's contribution to the upcoming Comic's Comics Anthology and an excerpt from Gregory Graves #1, written by Dan Harmon and Eric Esquivel.
Gregory Graves
Originally conceived as a DC Comics/Lex Luthor story, Dan and Eric decided to use their idea as satire of the superhero genre instead. Gregory Graves faces off against Luminary, but his mission is not his greatest enemy's destruction, not this time. The greatest criminal mind of his time seeks to use all of his genius to force superheroes to take responsibility for their world on a scale bigger than just punching out baddies. Eric Esquivel is a seasoned comics writer, with credits from DC, Boom, Archie and more and Dan Harmon is the co-creator of Rick and Morty and the host of Harmontown on the Feral Audio Podcast Network. By their powers combined, this writing duo will bring the humor, satire, irreverence, and wit to the superhero genre that Starburns Industries has built their reputation upon.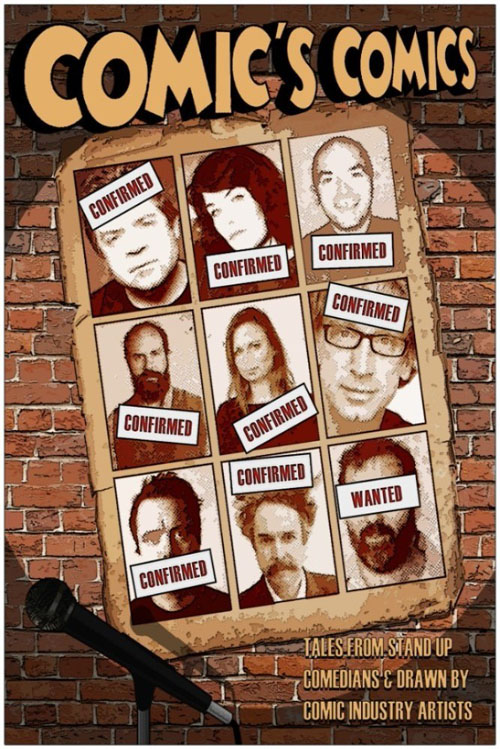 Comic's Comics
Comic's Comics will take advantage of Starburns Industries' rare network of comedians, writers, and artists by creating an ongoing anthology that will team up known stand up comedians like Patton Oswalt (Mystery Science Theater 3000: The Return, Dimension 404), Karen Kilgariff (My Favorite Murder), Paul Scheer (The League, How Did This Get Made), Brett Gelman (Stranger Things 2, Lemon), and many more. Beginning in 2018 with this preview from featuring Patton Oswalt, issues of Comic's Comics will be collected into a deluxe hardcover featuring an all-star cast of writers and artists never before assembled in one book. Comic's Comics will offer a mix of never-before-seen tales of comedy, tragedy, and imagination from comedians along with pages previous published as special giant-sized single issue comics in 2018. Combining the wit and wisdom of the creators penning these stories, Comic's Comics will be the flagship title representing Starburns Industries Press' unique blend of funny, beautiful, sad, and strange tales which have become the signature of the company at large.