What's @ Comic Shops: Marvel Legacy #1 Launch Parties on September 27
Aug 22, 2017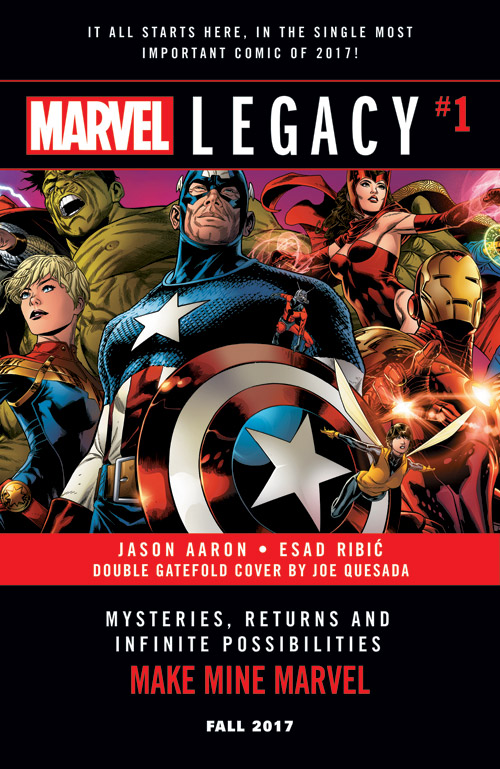 This fall, MARVEL LEGACY #1 will guide you through the pages of time, back to the dawn of 1,000,000 BC – when the very first Avengers took up the responsibility of being heroes. And this action-packed 50-page issue is just the tip of the iceberg for the coming MARVEL LEGACY, which finds all our heroes on journeys that will change them forever. A time when every series in the Marvel Universe will be an event within itself!
MARVEL LEGACY #1 provides the starting point for more than a year's worth of stories. Mysteries, returns, and infinite possibilities await Marvel readers. This is the one comic no one will want to miss, and what better way to debut it than with a party!
To celebrate the kickoff to this blockbuster event, Marvel will partner with participating local comic shops to host MARVEL LEGACY #1 LAUNCH PARTIES. In addition to exclusive variant covers, participating local comic shops will receive exciting promotional items.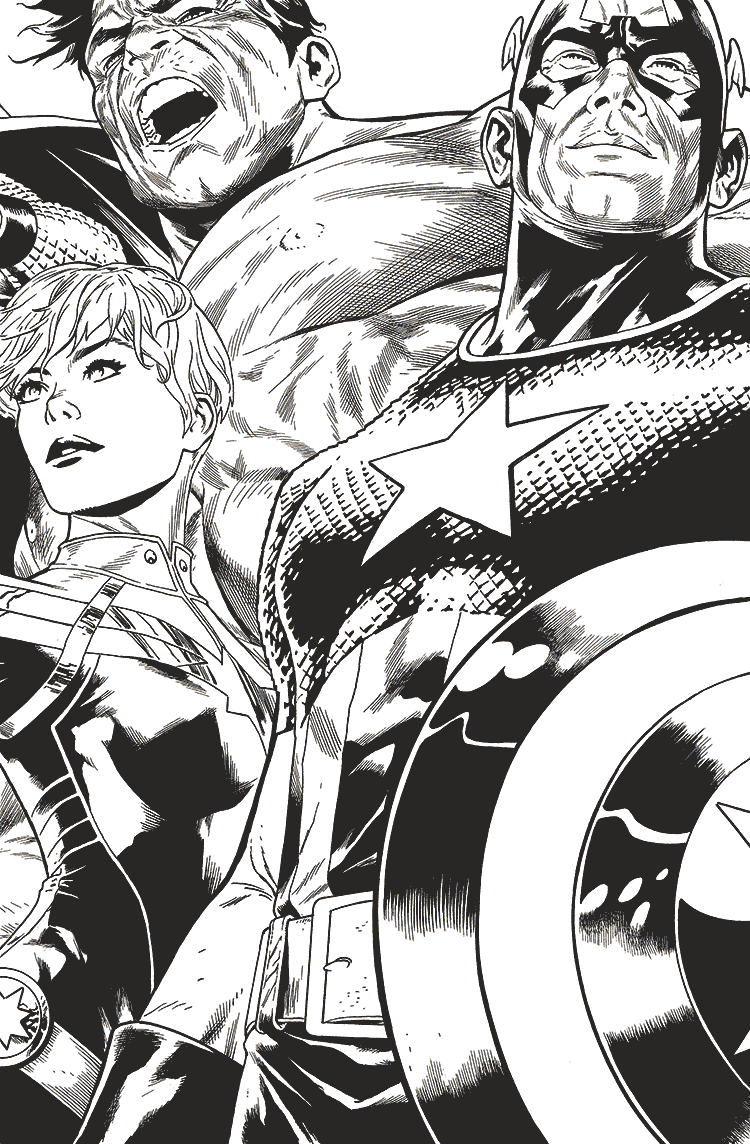 Lenticular Cover (Non-Gatefold) by JOE QUESADA



MARVEL LEGACY #1 PARTY VARIANT


FOOM Magazine returns, and will be presented in a format similar to the fan favorite magazine of the 70's. Included within its pages are in-depth articles about the creation of MARVEL LEGACY, an overview of the many EIC's that have forged Marvel Comics over the years, an examination of the Marvel bullpens of the past, a spotlight on the Infinity trilogy, a guide from Deadpool that looks ahead to his newest Legacy book – and so much more!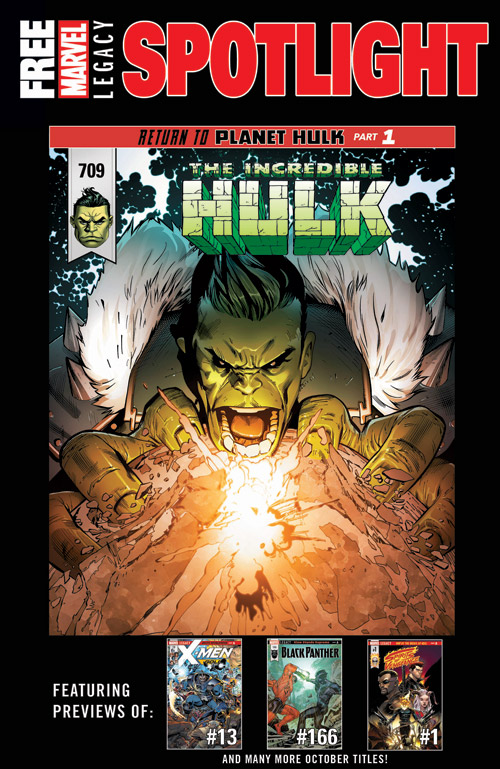 Need more MARVEL LEGACY? Visit Marvel's hub for all things past, present and future at http://marvel.com/legacy and view creative teams, story arcs, solicits, and more.
Head to your local comic shop on September 27th to get your hands on MARVEL LEGACY #1!

MARVEL LEGACY #1 (
JUL170990)
Written by JASON AARON
Art by ESAD RIBIC
Double Gatefold Cover by JOE QUESADA
Lenticular Cover (Non-Gatefold) by JOE QUESADA
---

All qualifying local comic shops will receive the following as the part of the MARVEL LEGACY #1 PARTY KIT:
• MARVEL LEGACY #1 PARTY Invitational Postcards (Bundle of 100)
• FOOM Magazine offering a nostalgic look at the past present and future of Marvel Comics!*
• MARVEL LEGACY #1 PARTY VARIANT
• Joe Quesada Marvel Legacy posters
• Downloadable Cake Toppers
---
Be sure to head to your local comic shop on Wednesday, September 27 to participate in the event! If you're unsure where your local comic shop is, use the Comic Shop Locator Service.
Free Comic Book Day was only the beginning! There's more planned for the rest of the year with special events, movies, and more! Keep up to date with the best times to return to local comic shops with the What's @ Comic Shops 2017 Event Card--ask your local retailer ahead of time if they're participating in these events!