FCBD Comic Spotlight: Archie Comics' Betty & Veronica #3
Jun 15, 2017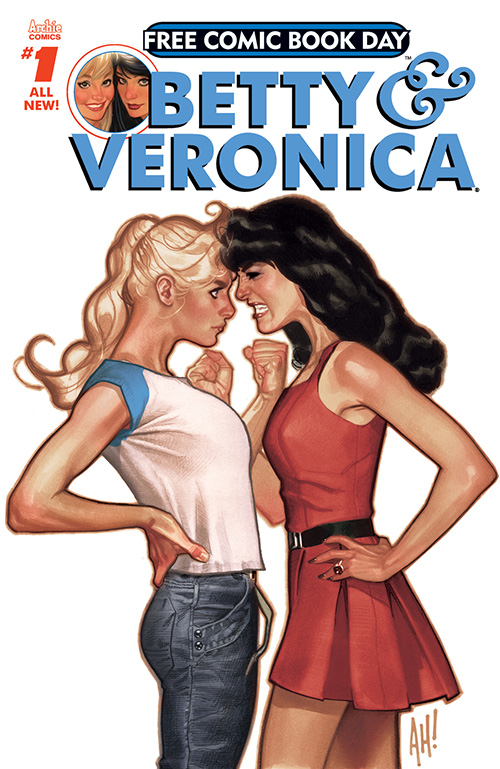 On Free Comic Book Day 2017, Archie showed off comic legend Adam Hughes' take on Betty and Veronica. Now, the "Betty Versus Veronica" storyline concludes with BETTY & VERONICA #3.
Waging war over Pops' Choklit Shoppe as a huge coffee company takes it over, Betty and Veronica go head-to-head. On one side, Betty fights to save the Archie gang's main hangout; on the other, Veronica and Lodge Industries are busy bringing the huge coffee company to Riverdale in the first place!
"Betty and Veronica are timeless because they're unchanging and always there for you," said Adam Hughes in an interview with PREVIEWSworld. "It's like going home every time you check in with them. As it should be"
"To me," Hughes continued, "Betty would never admit to hating anyone; she just can't. Veronica would find it hard to tell someone that she loves them — she'd show it, but the words would catch in her throat. I think that's the basis for a really interesting relationship. Also: shopping."
Stop by your local comic shop and make sure to grab a copy before they run out!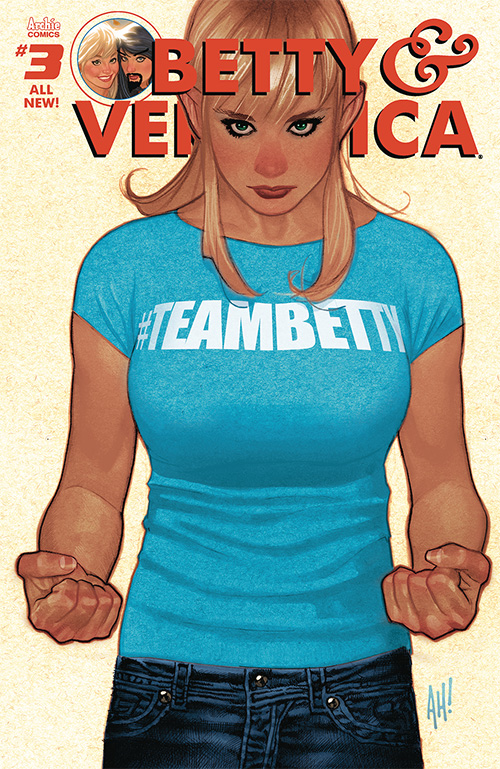 BETTY & VERONICA #3
FEB171191
ARCHIE COMICS
(W) Adam Hughes
(A/CA) Adam Hughes
All Heck breaks loose in Riverdale as the final act of "Betty Versus Veronica" reaches its combustible conclusion! The streets of Riverdale run red under the rockets' red glare and no one will ever be the same!
---
You can find this and more at your local comic shop! If you're not sure where that is, you can use the Comic Shop Locator Service. Make sure you return to local comic shops on for events hosted throughout the year. You can find out more about these events by checking out the What's @ Comic Shops 2017 Event Card.