Wonder Woman Day Celebrated by Comic Shops!
Jun 05, 2017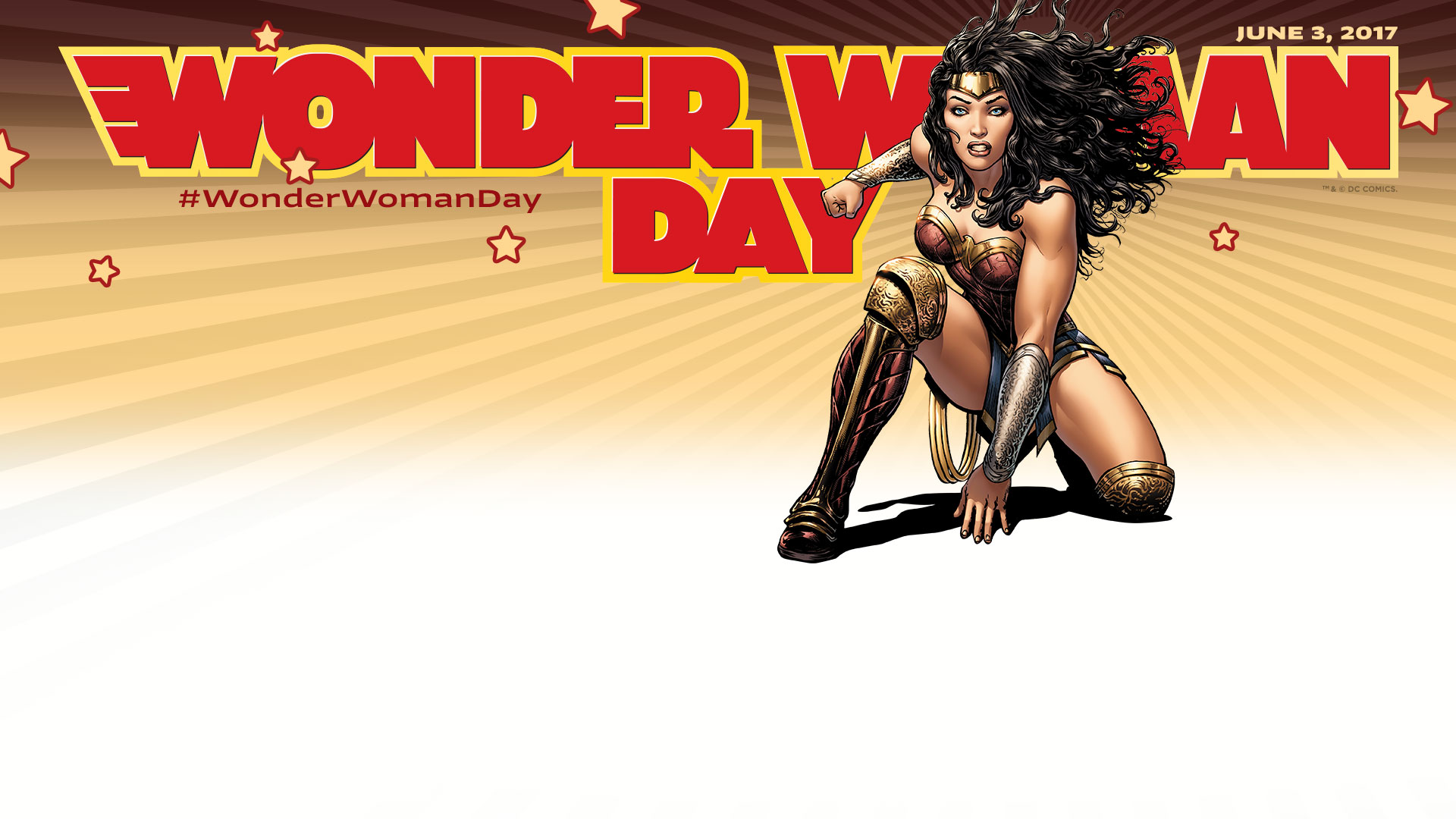 On Saturday, June 3, comic shops honored the power, wisdom and courage of Wonder Woman at their Wonder Woman Day events! Check below for some of the awesome ways in which they celebrated!
---
Here are a few photos and stories some comic shops from Wonder Woman:

Earthworld Comics, Albany, NY
We spent Friday night at the Regal Cinema in Albany handing out FCBD Wonder Woman books and promoting the very first Wonder Woman Day. When we opened, we were busy non stop for the first three hours. The store experienced heavier than normal traffic on a Saturday getting a lot of spill over from the Wonder Woman film. It was great to see everyone getting into the spirit of the day, and many came in with Wonder Woman shirts. It was also great to see parents bringing in their children, especially when we had a special appearance from a certain Amazon princess!
Wonder Woman Day kicked Batman Day's sales by over 30%, but what impressed us the most was the excitement of our guests over the movie and the tiaras and bracelets were a huge hit, as were the comics!
-- J.C Glindmyer
---
Alpha Comics & Games, Midlothian, VA
Here's a picture of Alpha Comics Manager Alex Smith in front of our Wonder Woman display… Alpha Comics & Games is the former Nostalgia Plus in Richmond, Virginia. We are almost three weeks old and we are loving being in the comic business!
-- Steve Smith
---
Haywood Comics, Asheville, NC
---
Cashman's Comics, Bay City, Michigan
Vist their Facebook to see more!

Happy WWD fan Andy Hoffman!

One of the WW displays for the event

Here are a couple happy young Wonder Woman fans at Cashman's Comics in Bay City, Michigan on Wonder Woman Day!
---
The Comic Book Shop - Wilmington, DE
We gave out comics, WW gear, posters, & printouts from the activity kit, did trivia, and gave away door prizes for the afternoon. THANK YOU for great comics, a satisfying movie, and easy, fun swag! We are overjoyed at the love for Wonder Woman!! Comics, movies, tv, t-shirts-- it doesn't matter how you found her or why you love her... it's enough that you do!! -- Sarah Titus
---
Make sure you return to local comic shops on for events hosted throughout the year. You can find out more about these events by checking out the What's @ Comic Shops 2017 Event Card.