Comic Shop Spotlight: Big Easy Comics
Jun 23, 2017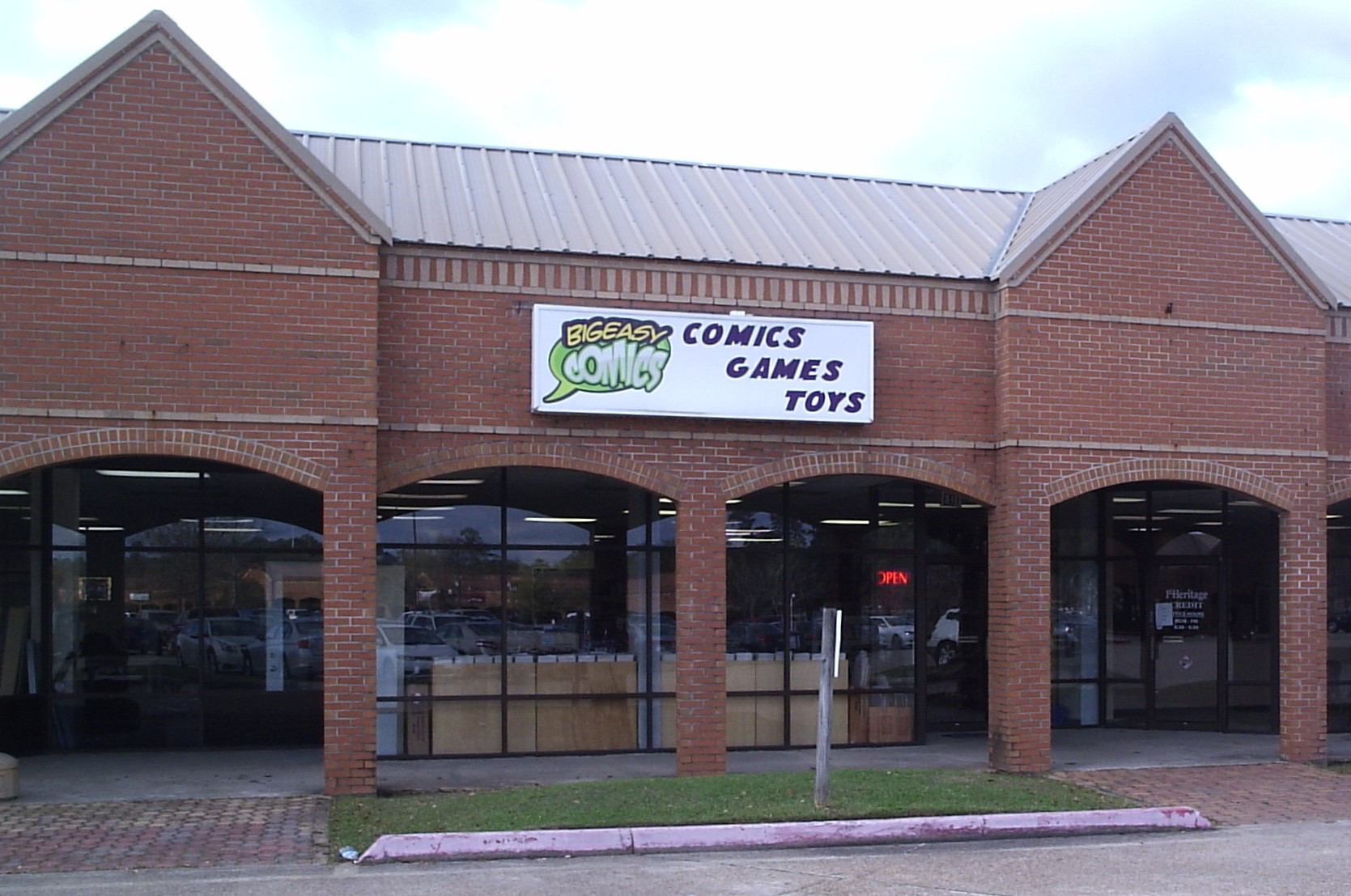 Big Easy Comics in Covington, Louisiana.

OWNER: Steve & Tracey Smith
MANAGER: Tracey Smith
NUMBER OF LOCATIONS: 1
NUMBER OF EMPLOYEES: 3
YEAR OPENED: 2010
STORE SIZE (SQFT): 4,200

Favorite Recent Comic Book: Curse Words & 4 Kids Walk Into A Bank
What has been your best promotion or event? Free Comic Book Day is always our best event, though recently our Small Business Saturday is giving it a run for its money.
What steps have you taken to expand your customer base or to reach out to individuals unfamiliar with your store or comics in general? We do social media advertising and library/Humane Society events.
What are your plans for the near future? In 2017 we're adding pizza to the store, as well as vintage video games. We're also remodeling our game room.
What superpower would you most like to have? The power to not have to sleep. There's never enough time in the day to get things done.