Captain Marvel Filming in February 2018, Directors Announced
Apr 26, 2017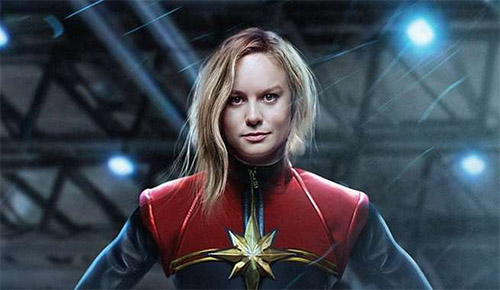 On a press tour for Guardians of the Galaxy 2, Marvel Studios head Kevin Feige revealed that filming on Captain Marvel is to begin February 2018.
Not much else has been revealed, though filming in February 2018 gives the Studios plenty of time to hit its 2019 release date. In a seperate press event held at Marvel Studios' offices, it was revealed by Variety that Anna Boden (Mississippi Grind) and Ryan Fleck (Misissippi Grind) have been tapped to direct Marvel's first female-led movie. It was previously announced that Nicole Perlman (Guardians of the Galaxy) and Meg LeFauve (Inside Out) would write the script.
Starring Brie Larson as Captain Marvel, the film premieres on March 8, 2019.
If you can't wait for the film, stop by your local comic shop to see the comics that inspired the film--available now from Marvel Comics!
---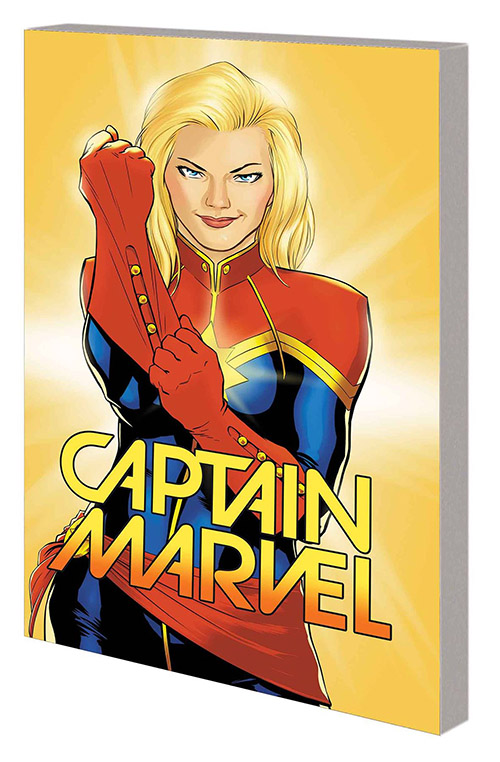 CAPTAIN MARVEL: EARTH's MIGHTIEST HERO
NOV160984
MARVEL COMICS
(W) Kelly Sue DeConnick
(A) Various
(CA) David Lopez
Higher, further, faster, more! That's the daring new attitude of Earth's Mightiest Hero, Captain Marvel! As Carol Danvers comes to a crossroads in her life, she makes a dramatic decision that will alter the course of everything. But when she heads into space, Carol lands in the middle of a galactic uprising! And taking her cat with her seemed like a good idea at the time, but there's more to Chewie than meets the eye - unless you're Rocket Raccoon, Carol's new ally in the Guardians of the Galaxy! Plus: When a bad guy she has history with tries to blackmail her - and turn the Avengers against her - it's payback time! Captain Marvel's mighty adventures continue as she shows how to win friends and influence people of all species! Collecting CAPTAIN MARVEL (2014) #1-11.
Rated T+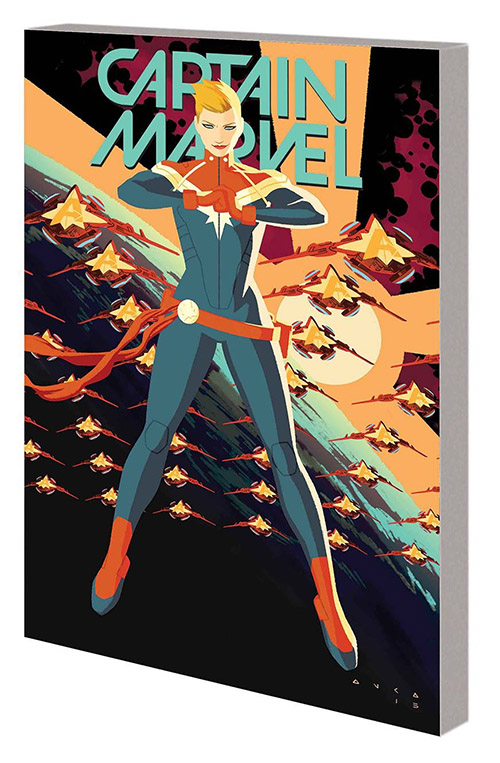 CAPTAIN MARVEL: RISE OF ALPHA FLIGHT
APR161074
MARVEL COMICS
(W) Michele Fazekas, Tara Butters
(A/CA) Kris Anka
Oh Captain, my Captain! Carol Danvers soars higher than ever with her greatest mission yet - leading Earth's first line of defense, the all-new Alpha Flight space program! And some alums of the old-school Flight are along for the ride: Puck, Aurora and Sasquatch! It's a bold new frontier for Captain Marvel, but can she handle being a diplomat first and a soldier second? She'll face negotiations with alien delegates, passive-aggressive power struggles with Flight Commander Abigail Brand, an insatiable itch to be out on the front lines and the mystery of a ghost ship bearing the Star of Hala - the very symbol she wears on her chest! Plus: Carol's powers are on the fritz, and all evidence says Alpha Flight has a traitor in its midst. You think your job is tough? Try Captain Marvel's! Collecting CAPTAIN MARVEL (2016) #1-5.
Rated T+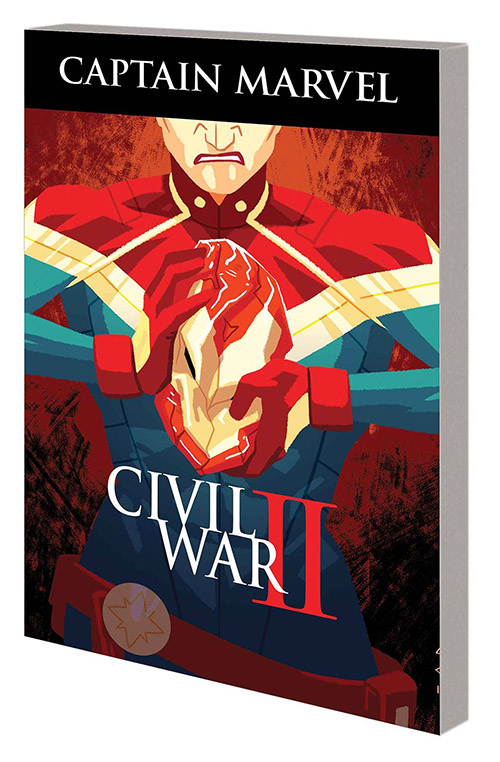 CAPTAIN MARVEL: CIVIL WAR II
NOV160959
MARVEL COMICS
(W) Ruth Gage, Christos Gage
(A) Kris Anka, Marco Failla
(CA) Kris Anka
Old friends face off as bitter enemies in an event that will change Captain Marvel's life forever! As a new Civil War erupts, Carol Danvers finds herself at the very forefront of the conflict. But when tragedy hits too close to home, how far will she go to fight for what she believes in? As the rift between her and Iron Man grows ever deeper, Carol and the Alpha Flight recruit more to their cause: changing the future to protect the present. Carol knows her mission is the right one - the trouble is, not everyone agrees. Carol Danvers truly is one of Earth's mightiest heroes, and this is the story that proves it. It's Captain Marvel at her finest, in the fight of her life! Collecting CAPTAIN MARVEL (2016) #6-10.
Rated T+
---
Be sure to find all of these at your local comic shop! If you're not sure where your local comic shop is, use the Comic Shop Locator Service.