Comic Shop Locator: Ultimate Comics Cary
Jun 23, 2017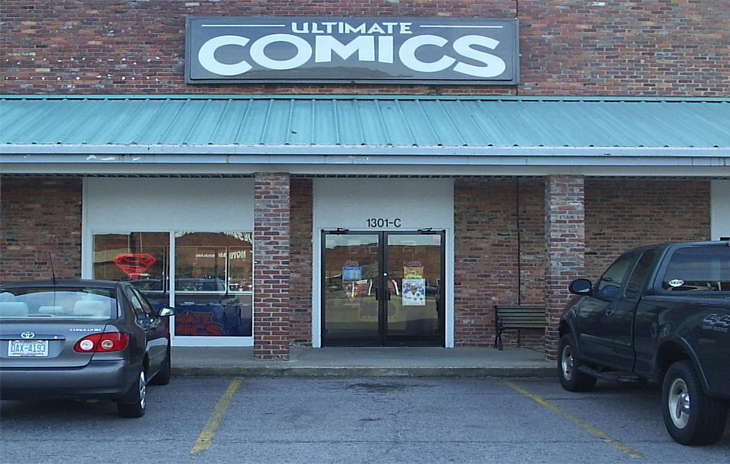 Ultimate Comics in Cary, North Carolina.

OWNER: Alan Gill
MANAGER: Jeremy Tarney
NUMBER OF LOCATIONS: 3
NUMBER OF EMPLOYEES: 20
YEAR OPENED: 2015
STORE SIZE (SQFT): 5,000

Favorite Recent Comic Book: Superman
How was your Halloween ComicFest event? It went well, much better than our first year, and hopefully 2017 will be even better still!
What has been your best promotion or event? FCBD ended up being WAY bigger than we expected being a first-year store. We had to poach extra FCBD books from our Durham location and ended up staying open an hour late because people never stopped showing up!
What recent changes have you made in the store? We just reorganized some of our storage space to make it a lot more accessible. Hopefully we can keep track of stuff better now. Because this is our largest of three stores, we house most of the evergreen restock stuff for all of our locations.
What steps have you taken to expand your customer base or to reach out to individuals unfamiliar with your store or comics in general? Our owner, Alan, owns and runs the NCComicon, which helps expose us to a whole new and different audience twice every year! We also have a store rep at the local movie theater every weekend that they release a new comic book movie giving out free swag to get people to find us. This location specifically has a really cool deal with our landlord that will co-opt a TV ad during the holidays too!
What are your plans for the near future? NCComicon: Oak City is NEXT WEEK!
How did you choose your store name? Years and years ago, when Alan first moved to the area, after getting poor service from the local shops, he decided that he could just do better, and in doing so, deemed his enterprise the Ultimate Comic shop in the area!
What superpower would you most like to have? Omnipotence.