Thor: Ragnarok Trailer Drops As Excitement Soars
Apr 10, 2017
Fans were less than impressed with the second Thor film, but after watching the first trailer for Thor: Ragnarok, it'd be hard to not be excited for the movie. Thor: Ragnarok appears to be taking cues from other Marvel films like Guardians of the Galaxy and Ant Man by taking a lighter approach than its predecessors. The trailer reveals a substantial amount of plot, from seeing Hela destroying Milonjir to Thor facing off against the Hulk in the Grandmaster's gladiator ring.
Starring Chris Hemsworth (Thor), Tom Hiddleston (Loki), Cat Blanchett (Hela), Idris Elba (Heimdall), Jeff Goldblum (Grandmaster), Tessa Thompson (Valkyrie), Karl Urban (Skurge), Mark Ruffalo (Hulk), and Anthony Hopkins (Odin), Thor: Ragnarok releases after Halloween ComicFest on November 3, 2017. Directed by Taika Waititi, Thor: Ragnarok is loosely based on the Planet Hulk storyline from Marvel Comics.
Before seeing Thor: Ragnarok, make sure you stop by your local comic shop to see the comics that inspired the film!
---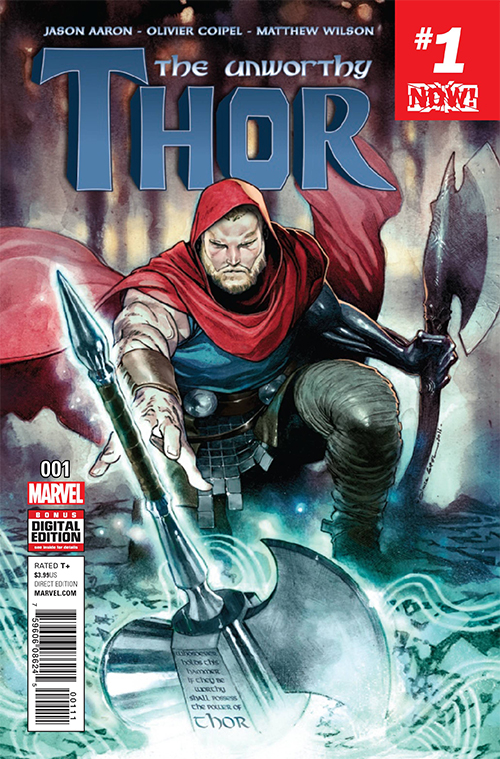 UNWORTHY THOR #1
SEP160900
MARVEL COMICS
(W) Jason Aaron
(A/CA) Olivier Coipel
Odinson's desperate search to regain his worthiness has taken him out into the cosmos, where he's learned of the existence of a mysterious other Mjolnir. This weapon of unimaginable power, a relic from a dead universe, is the key to Odinson's redemption - but some of the greatest villains of the Marvel Universe are now anxious to get their hands on it as well. Can The Odinson reclaim his honor, or will the power of thunder be wielded for evil? The quest for the hammer begins here.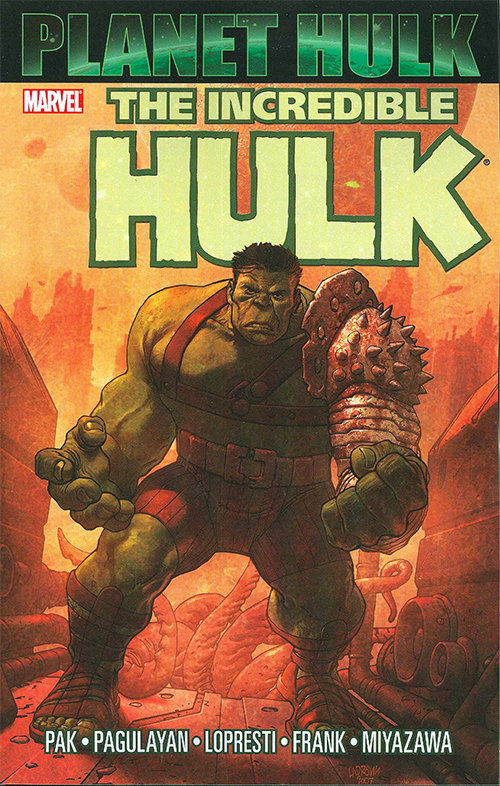 HULK: PLANET HULK
FEB082298
MARVEL COMICS
(W) Greg Pak
(A) Michael Avon Oeming & Various
(CA) Jose Landronn
A whole new world of hurt! Betrayed by Earth's heroes and exiled into outer space, the man-monster Hulk has landed on the distant planet Sakaar, ruled by the tyrannical Red King. Sold into slavery, Hulk becomes the Green Scar, the planet's mightiest gladiator - but his new masters get more than they bargained for when he forges a bond of brotherhood with his fellow fighters: crafty insectoid Miek, the horrific Brood, wise rock-man Korg, shadow warrior Hiroim, noble-born rebel Elloe and her loyal guardsman Skee. Together, these gladiators start a revolution that could change their entire world - or destroy it. It's savage sci-fi fantasy by award-winning writer Greg Pak, guest-starring the Silver Surfer! Collecting INCREDIBLE HULK #92-105, PLANET HULK: GLADIATOR GUIDEBOOK, and material from AMAZING FANTASY #15 and GIANT-SIZE HULK #1.
---
Be sure to find all of these at your local comic shop! If you're not sure where your local comic shop is, use the Comic Shop Locator Service.