Marvel's New Warriors with Squirrel Girl Series Ordered at Disney ABC's Freeform
Apr 06, 2017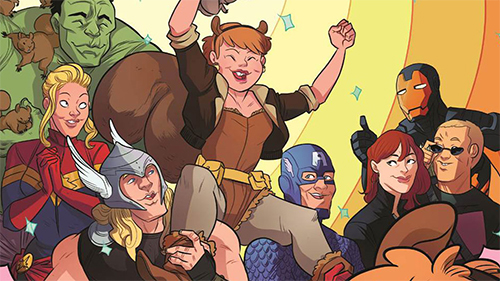 Disney's ABC Freeform, formerly ABC Family, announced it would expand its relationship with Marvel, straight-to-series ordering New Warriors featuring Squirrel Girl according to The Hollywood Reporter. Kevin Biegel (Cougar Town, Scrubs) is near a deal to act as showrunner and script the comedy series. New Warriors will premiere in 2018 and will be the second Marvel series on Freeform, following Cloak and Dagger starring Olivia Holy and Aubrey Joseph.
The New Warriors are a team of organized teenage superheoes, often seen as the junior counterpart to the Avengers. The original New Warriors team debuted in 1989 and was created by Tom DeFalco and Ron Frenz. The cast of the new television show are likely to either be from the six-issue mini series that helped spark Marvel's original Civil War storyline, or the fifth volume launched as a part of the All-New Marvel NOW! initiative from Chris Yost and Marcus To, featuring characters from the original team and the new one.
Squirrel Girl, or Doreen Green, is a mutant created by Will Murray and Steve Ditko in 1992. In addition to having a tail, Squirrel Girl has superhuman strength, the ability to leap several sotires, and can communicate with squirrels. Although designated as a low-level hero by her peers and villains, Doreen has nonetheless served on the Avengers and hasn't previously been connected to the New Warriors.
Before the series premieres, stop by your local comic shop to see the comics available now that inspired the series!
---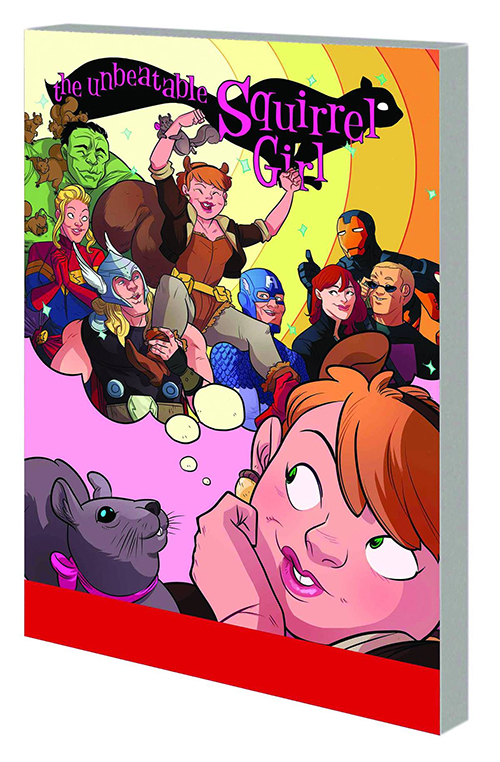 UNBEATABLE SQUIRREL GIRL VOL 1: SQUIRREL POWER
MAY150824
MARVEL COMICS
(W) Ryan North & Various
(A) Erica Henderson, Steve Ditko
(CA) Erica Henderson
Doctor Doom, Deadpool, even Thanos: There's one hero who's beaten them all - and now she's starring in her own series! That's right, it's SQUIRREL GIRL! The nuttiest and most upbeat super hero in the world is starting college! And as if meeting her new roommate and getting to class on time isn't hard enough, now she has to deal with Kraven the Hunter, too? At least her squirrel friend Tippy-Toe is on hand to help out. But what can one girl, and one squirrel, do when a hungry Galactus heads toward Earth? You'd be surprised! With time running out and Iron Man lending a helping hand (sort of), who will win in the battle between the Power Cosmic and the Power Chestnut? Plus: Squirrel Girl's classic debut! Collecting UNBEATABLE SQUIRREL GIRL #1-4 and material from MARVEL SUPER-HEROES (1990) #8.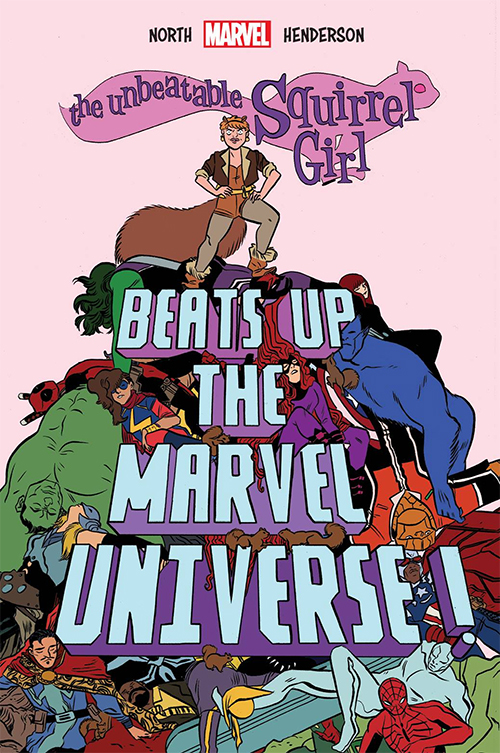 UNBEATABLE SQUIRREL GIRL BEATS UP THE MARVEL UNIVERSE
JUN160947
MARVEL COMICS
(W) Ryan North
(A/CA) Erica Henderson
Proof that we're living in the best of all possible worlds: Marvel is publishing a Squirrel Girl graphic novel! It's a standalone adventure that's great for both old fans and new readers! It's a story so huge it demanded an original graphic novel! It's a story so nuts it incorporates both senses of that word (insanity and squirrel food)! And it's the best! Squirrel Girl kicks butts, eats nuts, talks to squirrels and also punches really well. She has defeated Thanos, Galactus and Doctor Doom (twice!). But now she'll encounter her most dangerous, most powerful, most unbeatable enemy yet: herself! Specifically, an evil duplicate made possible through mad science (both computer and regular) as well as some bad decisions. In other words, Squirrel Girl beats up the Marvel Universe! YES!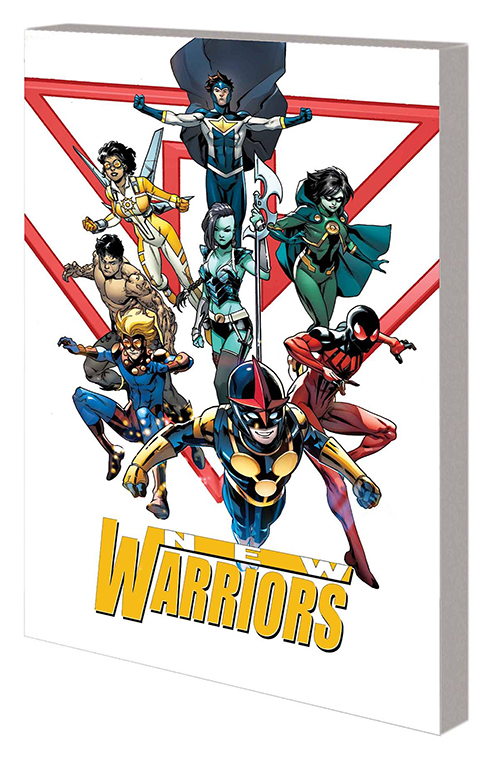 NEW WARRIORS VOL 1: KIDS ARE ALL FIGHT
MAY140937
MARVEL COMICS
(W) Christopher Yost
(A) Marcus To, Nick Roche
(CA) Ramon K. Perez
Warriors reborn! Speedball and Justice gather a group of young heroes including Sun Girl, Hummingbird, the new Nova and a couple of fresh faces to stop the latest threat to the Marvel Universe! Atlanteans, Inhumans, Morlocks, clones and hundreds of other so-called "superior" beings are living among normal humans - but not everyone is pleased about that. The High Evolutionary has raised an army to combat the evolution of humanity - and the New Warriors are locked in his deadly sights! If it's not human, it dies - but why? And what do the mighty Evolutionaries want with Nova? As worldwide genocide approaches and Nova encounters the captive Scarlet Spider, the Second Evolutionary War begins! Can the Warriors stop worldwide genocide? Should they? How many lives would you sacrifice to save all of humanity? Guest-starring the Avengers! Collecting NEW WARRIORS (2014) #1-6.
---
Be sure to find all of these at your local comic shop! If you're not sure where your local comic shop is, use the Comic Shop Locator Service.