Marvel's The Defenders Gets Its Netflix Premiere Date
Apr 04, 2017
Stand tall, true believers! Netflix just released a new teaser revealing the premiere date of Marvel's The Defenders--it'll hit the streaming service on August 18, 2017.
The teaser doesn't reveal much. Fans of the previous Marvel Netflix series will recognize the Midland Circle name as the company that ties all the heroes together. Featured on Iron Fist, it was the company the Hand funneled their money into, discovered by Harold and Joy Meachum. As revealed on Entertainment Weekly earlier this year, "Each Defender has arrived seperately at the offices of Midland Circle (a name that should sound familiar to Daredevil fans as the shady operation behind a giant, literal plot hole in season 2), and none of them expected to cross paths. But before they can properly meet and greet, the four have wound up trapped in the middle of a corridor and must brawl their way past a group of enemies."
Starring Charlie Cox (Daredevil), Krysten Ritter (Jessica Jones), Mike Colter (Luke Cage), Finn Jones (Iron Fist), Simone Missick (Misty Knight), Deborah Ann Woll (Karen Page), Elden Henson (Foggy Nelson), Carrie-Anne Moss (Jeri Hogarth), Scott Glenn (Stick), Rachael Taylor (Trish Walker), Rosario Sawson (Claire Temple), Jessica Henwick (Colleen Wing), and Sigourney Weaver (Alexandra), Marvel's The Defenders premieres on August 18, 2017.
We'll learn more about The Defenders as convention season continues, but for now, you can find more Defenders stories at your local comic shop. Here are some of the comics available now.
---

DAREDEVIL VOL 1
OCT160997
MARVEL COMICS
(W) Ed Brubaker
(A) Michael Lark, Various
(CA) Marko Djurdjevic
Longtime fans will not be disappointed as the critically acclaimed award-winning creative team of Ed Brubaker and Michael Lark leave their mark on one of comics' most enduring legends! For the past few years, Matt Murdock's life has been teetering on the edge of destruction. Now, pushed beyond the limit, he finds himself behind the eight ball with no clear way out, the people he calls friends slowly deserting him, and Hell's Kitchen gradually slipping out of control. The question is, when his back is against the wall, how far will Daredevil go to get back what's his? And if you think Matt's life is going to start getting simpler after that, think again! As he tries to find a way to move forward, a threat from his past begins to creep toward daylight. Collecting DAREDEVIL (1998) #82-105.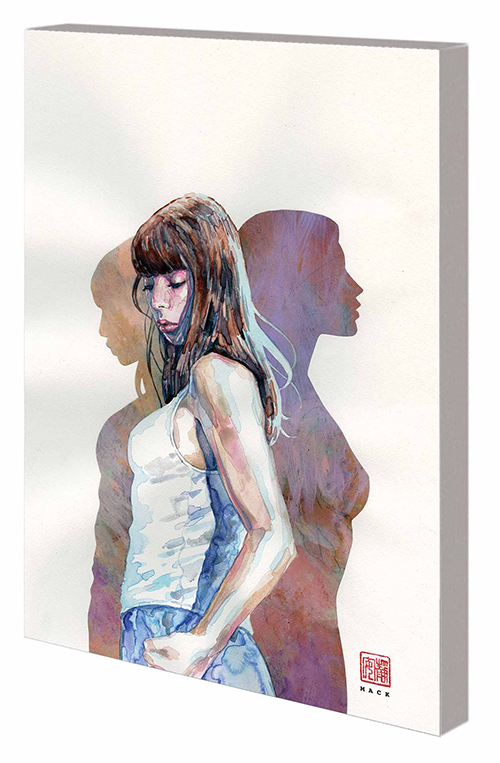 JESSICA JONES VOL 1: ALIAS
JUN150831
MARVEL COMICS
(W) Brian Michael Bendis
(A) Michael Gaydos, Bill Sienkiewicz
(CA) David Mack
Meet Jessica Jones. Once upon a time, she was a costumed super hero - but not a very good one. Her powers were unremarkable compared to the amazing abilities of the costumed icons that populate the Marvel Universe. In a city of Marvels, she never found her niche. The self-destructive would-be Avenger is now the owner and sole employee of Alias Investigations - a small, private-investigative firm specializing in superhuman cases. When she uncovers the potentially explosive secret of one hero's true identity, Jessica's life immediately becomes expendable. But her wit, charm and intelligence just may help her survive another day. Thrust into the midst of a conspiracy that reaches the highest levels, has Jessica burned too many bridges to turn to old friends for help? Collecting ALIAS #1-9.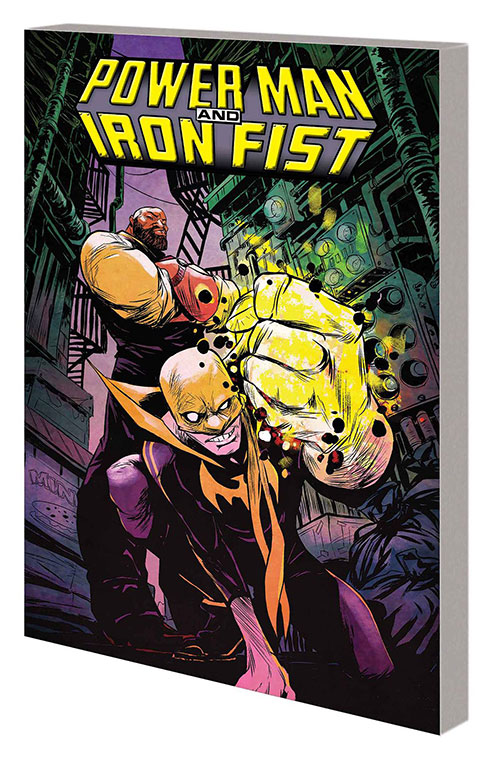 POWER MAN AND IRON FIST VOL 1: THE BOYS ARE BACK IN TOWN
JUN160961
MARVEL COMICS
(W) David Walker
(A) Sanford Greene, Flaviano
(CA) Sanford Greene
The best buddy team in comics, reunited at last! Luke Cage and Danny Rand, the Heroes for Hire turned Avengers, are going back to street-level basics - and there's a mystery to solve that will draw in crime lords, hired goons and old friends! But which of the three pose the most trouble? The Big Apple may end up poisoned by magic unless Luke and Danny can put a stop to whoever is wielding the mystical Supersoul Stone! Business starts to boom, with a flurry of big-hitting, kung-fu-fighting action. But when a second Civil War splits the Marvel Universe down the middle, will Power Man and Iron Fist be on the same side, or will a fine bromance end? Luke brings the power, Danny brings the fists - you bring the snacks!
---
Be sure to find all of these at your local comic shop! If you're not sure where your local comic shop is, use the Comic Shop Locator Service.