Joss Whedon to Write, Direct, and Produce Batgirl - Here Are the Stories He Should Adapt
Mar 31, 2017
Variety broke the news that Joss Whedon is set to write, direct, and produce a new standalone Batgirl film for Warner Bros. as a part of the DC Extended Universe. Entertainment Weekly reports that sources have told them that this version will be of Barbara Gordon, daughter of Comissioner James Gordon, and the film will draw inspiration from Gail Simone's run on Batgirl from The New 52.
In The New 52, Batgirl recovered from the Joker's attack in The Killing Joke, where the Clown Prince of Crime left her paralyzed. Undeterred, Batgirl stayed true to her superhero core and became the hero known as Oracle, the chief strategist of the superhero community and one of the most well-connected people on the planet, helping heroes from behind the scenes as one of the most important architects of DC's superhero community.
Joss Whedon is best known for creating series like Buffy the Vampire Slayer and Firefly. He's no stranger to comics, having written a critically acclaimed run on Astonishing X-Men, working on the Marvel Cinematic Universe films like Avengers, and was even set to write and direct a Wonder Woman film. In fact, Whedon, before The Dark Knight trilogy, pitched a Batman film of his own to DC and Warner Bros.
With it still up in the air on exactly which Batgirl story Whedon will adapt or take inspiration from, here are a few we'd recommend.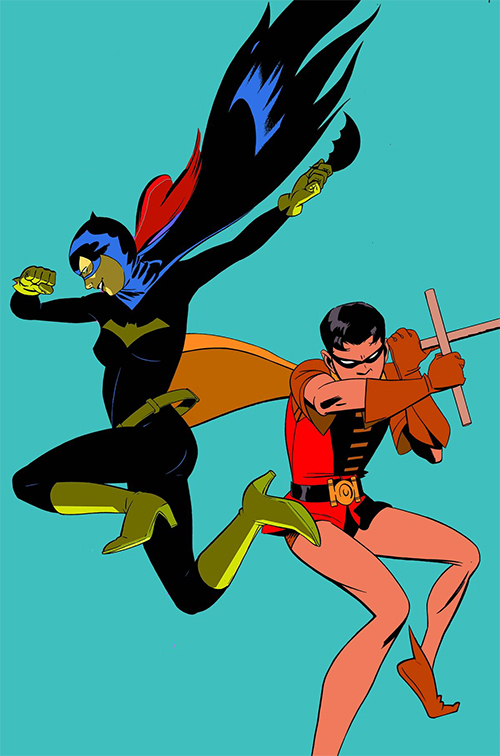 BATGIRL AND ROBIN: YEAR ONE (MAR130279)--done by Scott Beatty, Chuck Dixon, and Marcos Martin--is a perfect place to start when it comes to bringing Batgirl to the silver screen. Her Year One story served as a sequel to Robin: Year One and chronicled how Barbara, after graduating college in her teens, wanted to follow her father's footsteps in serving as a police officer. However, Jim's over-protectiveness gets in the way, leading Barbara to seize an opportunity as a vigilante, adopting the persona of Batgirl, which sends her rocketing into a conflict with Batman in the crosshairs of aspiring supervillains. The series features, of course, Batman and Robin, as well as a whole host of great characters, including Killer Moth, the Justice Society of America, and Firefly.
BATGIRL: THE BATGIRL OF BURNSIDE (DEC148636) is from The New 52 Batgirl, after Gail Simone's run, by Cameron Stewart, Brendan Fletcher, and Babs Tarr. In this arc, Barbara finders herself in the hip district of Gotham: Burnside, as she tries to start again fresh. However, after a fire destroys everything she owns, forcing her to move, Batgirl discovers new threats preying on Gotham, starting with twin sister assassins on motorcycles! The Stewart and Fletcher run on Batgirl had a good synthesis of Batgirl's core while modernizing her character for fresh audiences. If Whedon chooses to adapt this, hopefully he can do it in a manner that draws less criticism.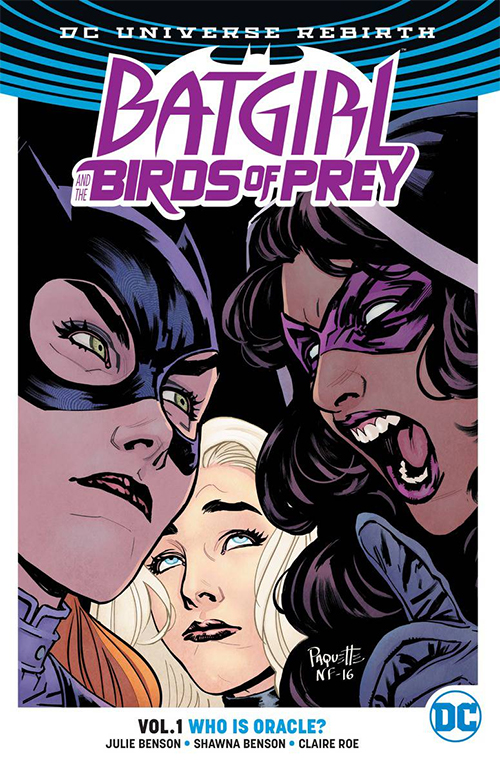 BATGIRL & THE BIRDS OF PREY: WHO IS ORACLE? (JAN170377)--done by Julie Benson, Shawna Benson, Claire Roe, and Roge Antonia--is the first arc of the Rebirth story featuring Batgirl, Black Canary, and Huntress. In this story, a mysterious new criminal declares war on Gotham and goes under the guise of Oracle. Batgirl--who holds that title close to her heart--isn't pleased with this new Oracle smearing her legacy and ropes in Black Canary and Huntress to solve the mystery. If Whedon decides to adapt this storyline, it'll be perfect for new readers to dive right in the comics and also will give Whedon a chance to show off one of the best teams in comics!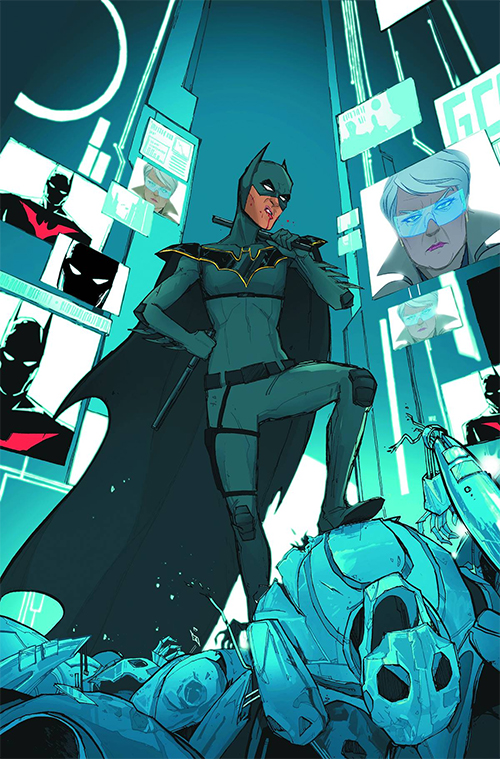 While unlikely, BATMAN BEYOND: BATGIRL BEYOND (JAN140349)--done by Adam Beechen and Peter Nguyen--takes the top of the list for what we hope Whedon descides to adapt. Set in the Batman Beyond universe of the DC Animated Universe, this Batgirl series follows a new Neo-Gotham citizen that takes on the Batgirl mantle, much to the chagrin of Gotham Police Commissioner Barbara Gordon. Featuring Terry McGinnis as Batman Beyond and an aged Bruce Wayne, Batgirl Beyond would be the perfect springboard for the current DC Expanded Universe.
---
The best news for you: all of these are available now at your local comic shop! If you're not sure where your local comic shop is, use the Comic Shop Locator Service.