The First Trailer for Season 7 of Game of Thrones is Finally Here
Mar 30, 2017
Game of Thrones is on its second to last season and with the events from Season 6, Season 7 is definitely going to be a wild ride from start to finish. Starting later than usual this year due to the decreased number of episodes, Season 7 has released its first trailer, showing off Jon Snow, Daenerys Targaryen, and Cersei Lannister on a long walk to their respective thrones.
Game of Thrones is based on the hit fantasy series A Song of Ice and Fire by George R. R. Martin, which premiered with A Game of Thrones in 1996. The two last books of the series The Winds of Winter and A Dream of Spring have yet to be released and the show has overtaken the book series in continuity.
Starring Kit Harington (Jon Snow), Emilia Clarke (Daenerys Targaryen), Lena Headey (Cersei Lannister), Peter Dinklage (Tyrion Lannister), Nikolaj Coster-Waldau (Jaime Lannister), Aidan Gillen (Petyr Baelish), Maisie Williams (Arya Stark), Alfie Allen (Theon Greyjoy), Isaac Hempstead Wright (Bran Stark), and Gwendoline Christie (Brienne of Tarth), Game of Thrones Season 7 premieres on July 16.
If you're like most of the Game of Thrones fans and can't wait for the premiere of the new season, stop by your local comic shop to relive the beginning of the series with Dynamite Entertainment's comic book adptation, available in comic shops now.
---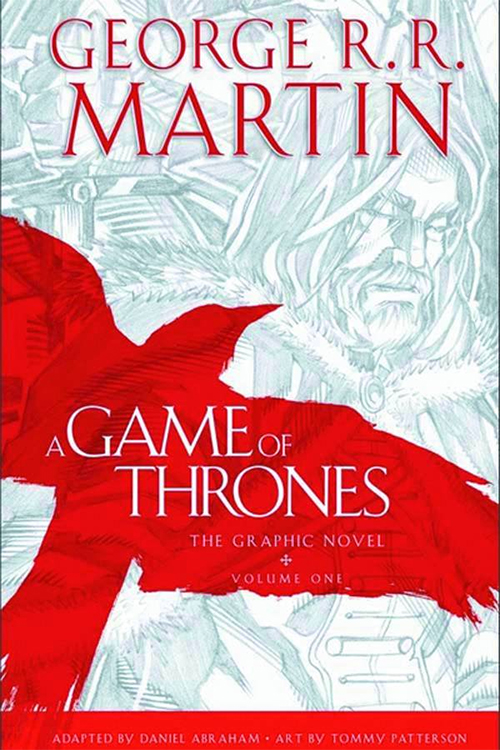 GAME OF THRONES VOL. 1
JAN121043
BANTAM/SPECTRA
(W) George R. R. Martin, Daniel Abraham
(A/CA) Tommy Patterson
You've read the books. You've watched the hit series on HBO. Now acclaimed novelist Daniel Abraham and illustrator Tommy Patterson bring George R. R. Martin's epic fantasy masterwork A Game of Thrones to majestic new life in the pages of these full-color graphic novels, each collecting six issues of the twenty-four issue graphic series. Within these pages, many of Martin's most iconic characters gain a whole new life, springing from the page in rich color and glorious detail.
GAME OF THRONES: A CLASH OF KINGS #1
APR171535
This comic releases on June 7.
DYNAMITE ENTERTAINMENT
(W) George R. R. Martin, Landry Quinn Walker
(A) Mel Rubi
(CA) Mike S. Miller
George R. R. Martin's A Song of Ice and Fire saga continues in the official comic book adaptation by Dynamite Entertainment! Following the events of A Game of Thrones, Westeros is embroiled in civil war, while Daenerys Targaryen -- as heir to the Targaryen dynasty, seeks to reclaim the Iron Throne. Arya, with the help of Yoren, a brother of the Night's Watch, has escaped from King's Landing, but the road to the Wall brings its own dangers. Meanwhile, Sansa attends a tournament on the sadistic King Joffrey's name-day, and Bran, in Winterfell, suffers from strange dreams of wolves...
---
Be sure to find all of these at your local comic shop! If you're not sure where your local comic shop is, use the Comic Shop Locator Service.