Who is the Shadow King from FX's Legion?
Mar 26, 2017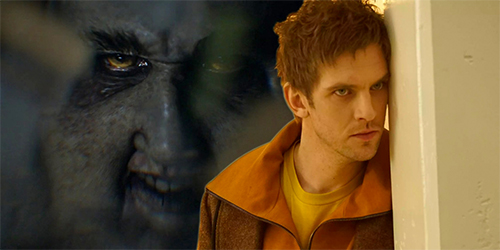 Legion has continued its impressive streak with the definitive reveal of the enigmatic "Devil with Yellow Eyes." As many fans suspected, it's none other than the Shadow King, a longtime X-Men villain and rival to Charles Xavier, Legion protagonist David Haller's father. But who exactly is the Shadow King?
The Shadow King, also known as Amahl Farouk, first appeared in Uncanny X-Men #117 in 1979, created by Chris Claremont and John Byrne. As a being of pure psychic energy, the Shadow King feeds on a hatred of humanity and was born "when the first dreams came in night, in the first nightmare." In the comics, the Shadow King has to take a human host to have a link to the physical world. It was in that state he met a young Charles Xavier, who had his wallet stolen by Ororo Munroe who would later become Storm of the X-Men. When Xavier and Farouk battled, the ordeal was one of the chief factors Xavier had in creating the X-Men.
The comics also had a strong connection between Haller and the Shadow King in The Muir Island saga that played out in a 1991 crossover of Uncanny X-Men. The Shadow King, returning to power, took hold of David and launched a psychic attack on mankind, to increase hatred and fear in the world. Of course, the X-Men and Professor Xavier pulled together to defeat the Shadow King in the comics, but with David without the X-Men on Legion, will he be enough to fight off a telepath that could give Charles Xavier a run for his money?
If you're not familiar with the Shadow King, now is the perfect time to read up! Here are a few important appearances from the Shadow King, available in local comic shops now.
---
ESSENTIAL X-MEN #1
MARVEL COMICS
The X-Men, adrift on the ocean, are picked up by a Japanese ship. Xavier recounts an early adventure where he first met Storm as a thief in Cairo and did battle with the Shadow King.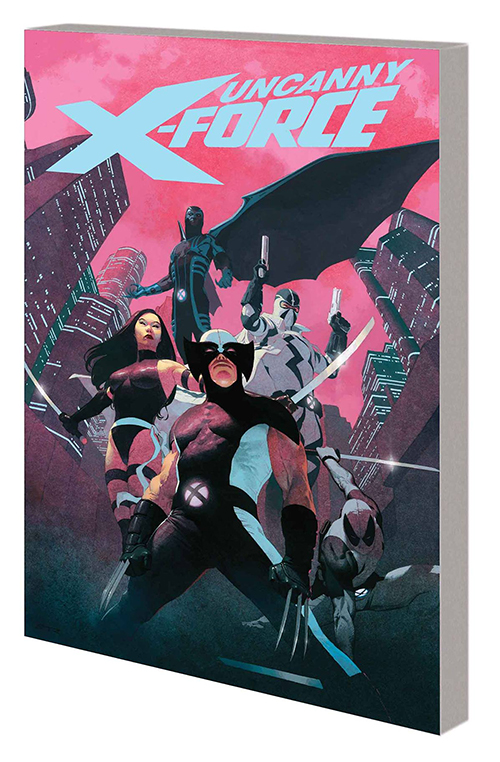 UNCANNY X-FORCE BY RICK REMENDER COMPLETE COLLECTION VOL 1
MAY140943
MARVEL COMICS
(W) Rick Remender
(A) Various
Rick Remender's extraordinary, critically acclaimed X-Force saga is collected across two volumes! Psylocke, Archangel, Deadpool and Fantomex sign up for Wolverine's secret squad of assassins, but their first mission - to deal with the despot Apocalypse, reborn as an innocent child - casts a long shadow. As X-Force struggles to come to terms with their actions, startlingly familiar Deathloks attack from the future - targeting Fantomex for an early execution! And when Archangel unravels, picking up where Apocalypse left off, X-Force must travel to the one place that holds the key to saving him: the Age of Apocalypse! All life on Earth is forfeit if the Dark Angel succeeds, but can even a team of hardened killers assassinate one of their own? Collecting UNCANNY X-FORCE (2010) #1-19 and #5.1, and material from WOLVERINE: ROAD TO HELL #1.
---
Be sure to find all of these at your local comic shop! If you're not sure where your local comic shop is, use the Comic Shop Locator Service.