Sony Announces Venom Movie for 2018
Mar 18, 2017
Sony announced the Spider-Man spinoff Venom and its release date on Oct 5, 2018. Not much is known about Venom, other than Scott Rosenberg (Jumanji) and Jeff Pinker (The Dark Tower) will write the scrip with Avi Arad and Matt Tolmach producing.
Venom originally debuted in 1984, created by Randy Schueller, David Michelinie, Mike Zeck, and Todd McFarlane. The Venom Symbiote first appeared in Secret Wars #8 after Spider-Man's costume was ruined amidst the Battle World. Eventually, after Spider-Man discovers his new suit was alive, with the help of the Fantastic Four, Spider-Man contained it. The Symbiote escaped and bonded with Eddie Brock, a reporter, and thus emerged the first incarnation of Venom.
Venom will release between Spider-Man: Homecoming, coming out July 7 after Free Comic Book Day and Homecoming's sequel, releasing on July 5, 2019. Venom originally came into the films at the request of Arad during pre-production of Spider-Man 3 back in 2007, which also led to including Gwen Stacy. Back in July 2007, Arad revealed there was a Venom spin-off in the works in an interview at Dark Horizons. It then got lost in the shuffle of Amazing Spider-Man projects and the emergence of the Marvel Cinematic Universe.
Before Venom comes out, head over to your local comic book store to see all the Venom comics available now!
---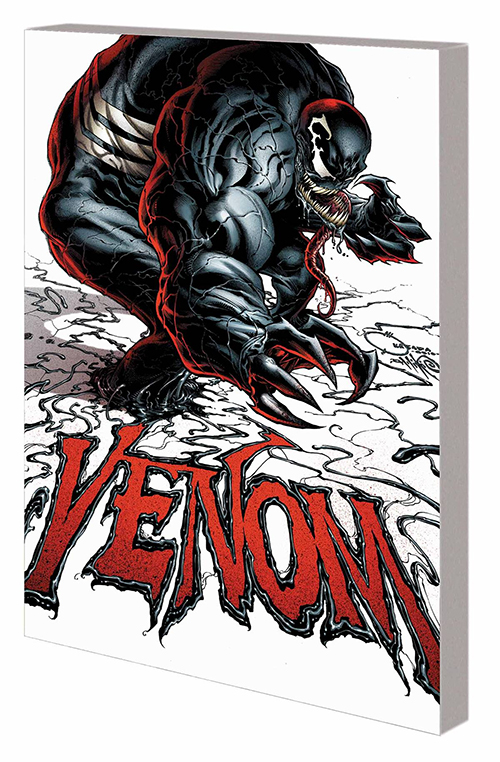 VENOM BY REMENDER: COMPLETE COLLECTION VOL 1
MAR150817
MARVEL COMICS
(W) Rick Remender
(A) Various
(CA) Joe Quesada
Flash Thompson is Spider-Man's biggest fan. That hero worship inspired him to join the Army, where he became a decorated war hero. And though he lost his legs, Flash never lost his dignity - or his desire to serve. Now, the government has offered him a chance to don the alien Venom symbiote and be a hero once again! Flash Thompson is Venom, the government's most lethal special operative. But Flash soon finds himself losing control of his own mind to the symbiote! And when his nemesis, Jack O'Lantern, blackmails Flash into serving the merciless Crime-Master, can Venom complete his mission and save his loved ones? Plus: What if the Venom symbiote bonded with...Deadpool?! Rick Remender's gripping run is collected in two volumes! Collecting VENOM (2011) #1-12 and VENOM/DEADPOOL: WHAT IF?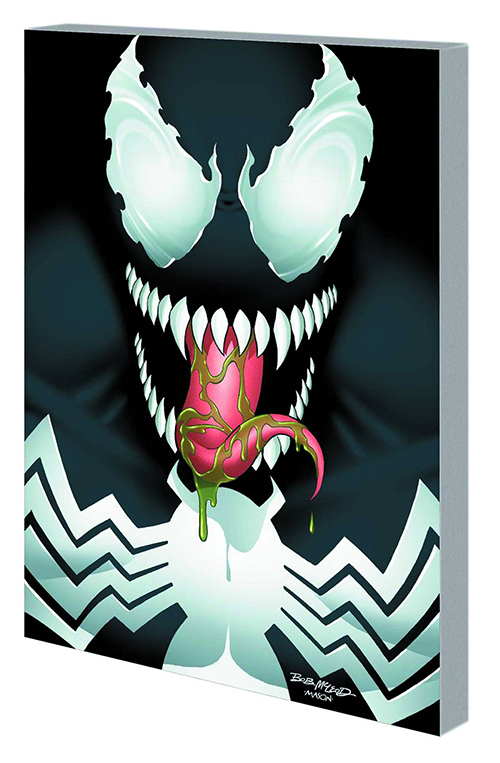 VENOM: THE ENEMY WITHIN
APR130733
MARVEL COMICS
(W/A) Various
(CA) Bob McLeod
Venom goes looking for trouble - and boy does he find it in these action-packed tales! After turning over a new leaf and vowing to protect the innocent, Eddie Brock and his alien symbiote stalk the streets of San Francisco dispensing their own brand of justice! It's a veritable who's who of Spider-Man's deadliest foes as Venom goes toe to toe with the Punisher, Juggernaut, Demogoblin and Morbius the Living Vampire! But when Eddie Brock bonds with yet another parasitic life form, will he succumb to madness - or can he conquer the enemy within? Plus: Venom takes on the ever-incredible green goliath in a rare, never-before-reprinted tale written by legendary Hulk scribe Peter David! Collecting VENOM: FUNERAL PYRE #1-3, VENOM: THE MADNESS #1-3, VENOM: THE ENEMY WITHIN #1-3 and INCREDIBLE HULK & VENOM #1.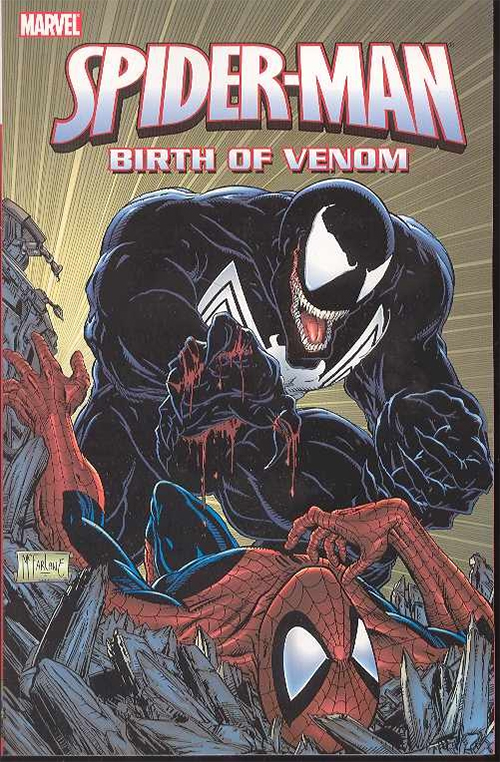 SPIDER-MAN: THE BIRTH OF VENOM
JAN072444
MARVEL COMICS
(W) Jim Shooter & Various
(A) Mike Zeck & Various
(CA) Todd McFarlane

The Beyonder's Battleworld might seem a strange place to get new threads, but it's Spider-Man who becomes unraveled when his shape-changing costume attempts to darken his life as well as his fashion sense! But ridding himself of his riotous raiment proves an even greater mistake when its alien enmity bonds with mortal madness to form our hero's most dedicated decimator! Plus: the first appearances of Puma and the Rose! Mary Jane Watson's startling secret! And the debut of the battling...Bag-Man!? Guest-starring the Black Cat, the Fantastic Four and more! Collecting SECRET WARS #8; AMAZING SPIDER-MAN #252-259, #298-300 and #315-317; FANTASTIC FOUR #274; and WEB OF SPIDER-MAN #1; AMAZING SPIDER-MAN ANNUAL #10.
---
Be sure to find all of these at your local comic shop, and check out Marvel's two Free Comic Book Day comics: Secret Empire/Spider-Man and Guardians of the Galaxy/The Defenders! If you're not sure where your local comic shop is, use the Comic Shop Locator Service.