New Transformers: The Last Knight Spotlights Newcomer Izabella
Mar 17, 2017
A new Transformers: The Last Knight trailer released online, showing off all new action scenes and highlighting newcomer Izabella, played by Nickelodeon star Isabela Moner.
Izabella is an orphan from the battles in previous Transformers films, leading her to live a life of foraging to survive. Her one friend is Sqweeks, a small-sized Autobot who can transform into a Vespa. While off on their own, it appears that Izabella is dragged into the middle of combat where Cade Yeager--the single father and struggling inventor who helped the Autobots during Age of Extinction--happens upon her and begins to watch over her.
Starring Mark Whalberg (Cade Yeager), Stanley Tucci (Joshua Joyce), Izabella (Isabela Moner), Josh Duhamel (William Lennox), Tyrese Gibson (Seymour Simmons), Peter Cullen (Optimus Prime), Frank Weller (Megatron), and John DiMaggio (Crosshairs), Transformers: The Last Knight premieres on Friday, June 23 after Free Comic Book Day.
Before Transformers: The Last Knight, stop by your local comic shops to see the Transformers comics available from IDW now!
---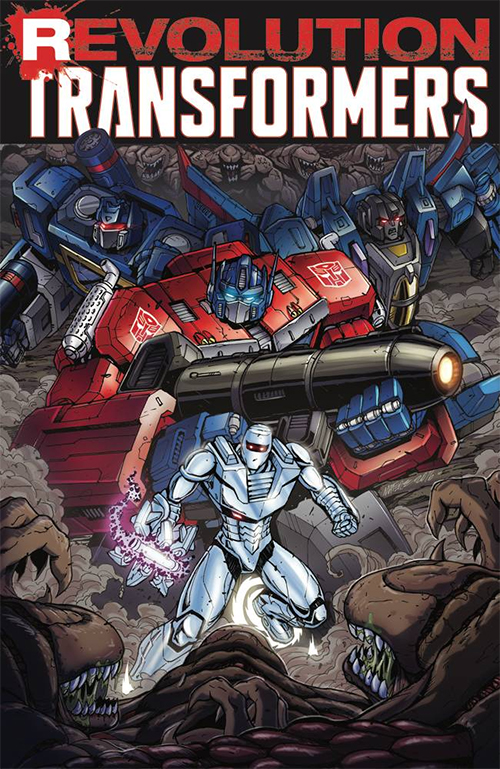 REVOLUTION: TRANSFORMERS
DEC160477
IDW PUBLISHING
(W) Mairghread Scott & Various
(A) Andrew Griffith & Various
(CA) Marcelo Matere
The Revolution continues in The Transformers! Thundercracker and Buster save the World! A White House under siege by Dire Wraiths! Windblade on Earth! And a date with destiny for Krok, Crankcase, Fulcrum, Spinister, and Misfire! Collects The Transformers, More Than Meets The Eye, and Till All Are One Revolution One-Shots plus the 2015 Holiday Special.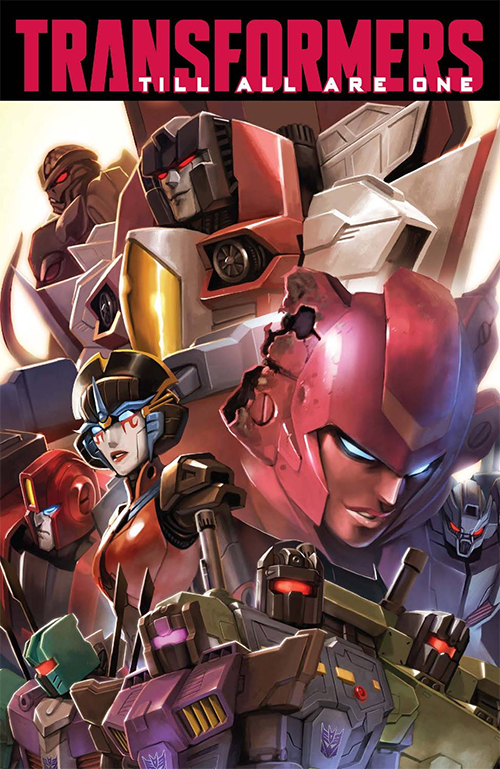 TRANSFORMERS: TILL ALL ARE ONE VOL 1
OCT160434
IDW PUBLISHING
(W) Mairghread Scott
(A/CA) Sara Pitre-Durocher
Starscream rules Cybertron. He and Windblade vie for control of the Council of Worlds, each aligning themselves with as many long-lost colonies as they can. But Starscream's secret police keep increasing the tension, destabilizing the fragile peace that has been established. Collects issues #1-4.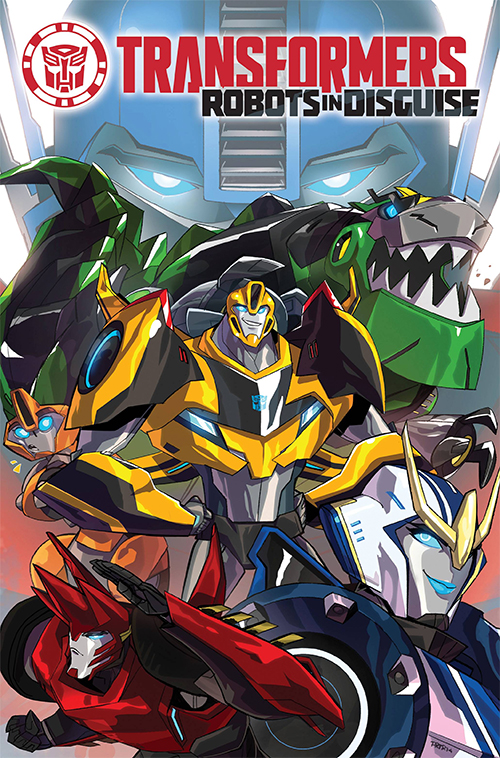 TRANSFORMERS: ROBOTS IN DIGUISE
FEB160387
IDW PUBLISHING
(W) Georgia Ball
(A/CA) Priscilla Tramontano
GO TEAM 'BEE! BUMBLEBEE leads an all-star team of AUTOBOTS to Earth to find rogue DECEPTICONS... but in this all-new story based on the hit Cartoon Network animated series, they're forced to go up against their old friend, ULTRA MAGNUS. What terrible secret can set AUTOBOT against AUTOBOT?!
---
Be sure to find all of these at your local comic shop, and check out IDW's two Free Comic Book Day comics: Star Trek and Teenage Mutant Ninja Turtles! If you're not sure where your local comic shop is, use the Comic Shop Locator Service.