Comic Shop Spotlight: Level Up Entertainment
Apr 05, 2017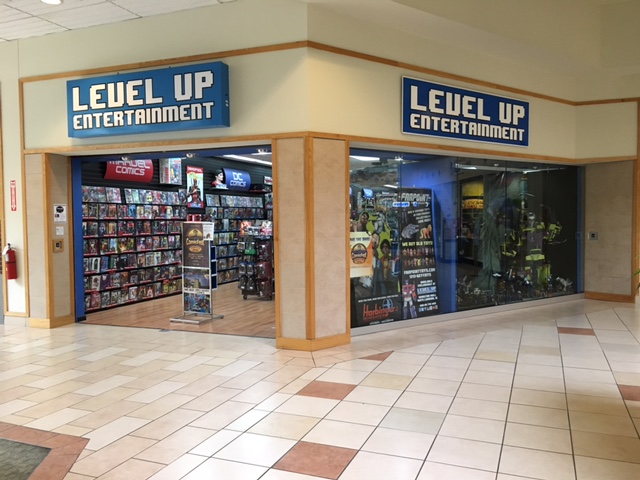 Click to see larger image.
Level Up Entertainment in Mays Landing, New Jersey.

OWNERS: Gregg Mester & Sean Rothwell

NUMBER OF LOCATIONS: 1
NUMBER OF EMPLOYEES: 6
YEAR OPENED: 2007
STORE SIZE (square feet): 2,650

Favorite Recent Comic Book: Divinity
How was your Halloween ComicFest event? We are very proud to have a Diamond Best Practice Award for our Halloween ComicFest event in 2015. We expect this year to be just as good. We bring quite a few cosplayers in to not only have picture opportunities with the attendees, but they also help us judge the costume contest. Overall, it is a wonderful kid's event that works really well for us.
What has been your best promotion or event? Our Beer Fest in the spring held at the Retro Lounge helps kick off the new season and works well to advertise the upcoming Free Comic Book Day. We also have retro movie nights which have been very popular with our customers.
What recent changes have you made in the store? We moved our location within the mall upstairs to a bigger space, and also a better location with the stores around us. We opened our web store too, which now features everything that is currently in the store.
What steps have you taken to expand your customer base or to reach out to individuals unfamiliar with your store or comics in general? We get the word out by partnering with local companies. We do all of the various mall events and hit social media pretty hard.
What are your plans for the near future? We would like to expand our reach through our web store.
How did you choose your store name? It is basically a play on words in the video game world where you are always trying to get to the next level, or level up. We wanted the name to create an open environment to everyone.
What superpower would you most like to have? I'd like to have super speed.