Comic Shop Spotlight: Rock Shop Music And Comics
Apr 05, 2017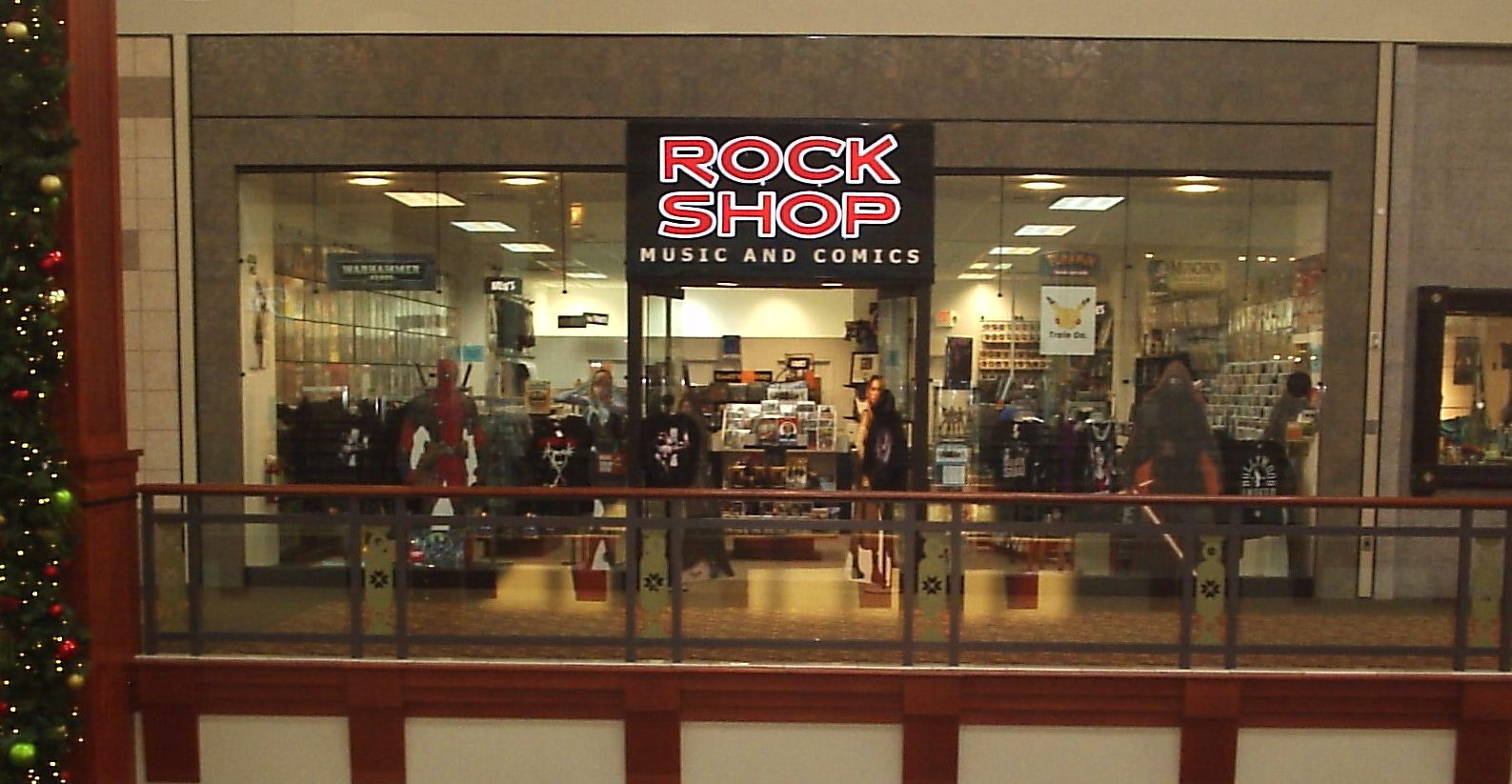 Click to see larger image.
Rock Shop Music And Comics in Buford, Georgia.

OWNER: Brad Owens
MANAGER: Tyler Howard

NUMBER OF LOCATIONS: 1
NUMBER OF EMPLOYEES: 6
YEAR OPENED: 2010
STORE SIZE (square feet): 1,880

Favorite Recent Comic Book: Green Arrow, Reborn, Moon Knight
How was your Halloween ComicFest event? It was OK, considering we did little promotion for it this year. Unlike Free Comic Book Day, which is amazing every year.
What has been your best promotion or event? Free Comic Book Day, by far! It rivals or surpasses Black Friday every year. We're in a mall and Black Friday is also always amazing,..
What recent changes have you made in the store? Our Comics department still grows every month, so we keep expanding it. Since we are also a record store, we have also started selling CDs again, due to customer demand, instead of only vinyl.
What steps have you taken to expand your customer base or to reach out to individuals unfamiliar with your store or comics in general? Being in the mall, we get a lot of non-comic, or comic-curious, customers. We have a customer favorite section of trades, which are great for newbies. We also train our employees so that they are equipped to make recommendations based on the customer's interests.
What are your plans for the near future? We are going all in on the omnichannel experience this holiday season. It will tie our store, website, ebay, amazon all together and our employees will be able to quickly check stock or order items that we do not have in stock, to either deliver to the store, or ship directly to the customer.
How did you choose your store name? Before the store, we were an online seller of mostly music and band apparel and merchandise. I have always collected comics and wanted to open a store mixing the two. Rock Shop Music and Comics sounded catchy. Comics were originally going to be a small part of the store, which is why we didn't give it a comic themed name. Now it makes up the majority!
What superpower would you most like to have? The ability to multiply myself, like Jamie Madrox, as there's always so much to do…But having the powers of Arm Fall Off Boy would be great fun at parties!
Section containing a variety of apparel


A wall of t-shirts


Rack of customer favorites


Rack of various kinds of games


The interior of the store featuring cardboard cutouts


Sections of toys and Pop Vinyls

Lots of trade paperbacks and manga to choose from

Comics for younger readers and more


Click here to see more stores featured in the Comic Shop Spotlight!