Free Comic Book Day 2017 Announces Educational Support Material
Dec 21, 2016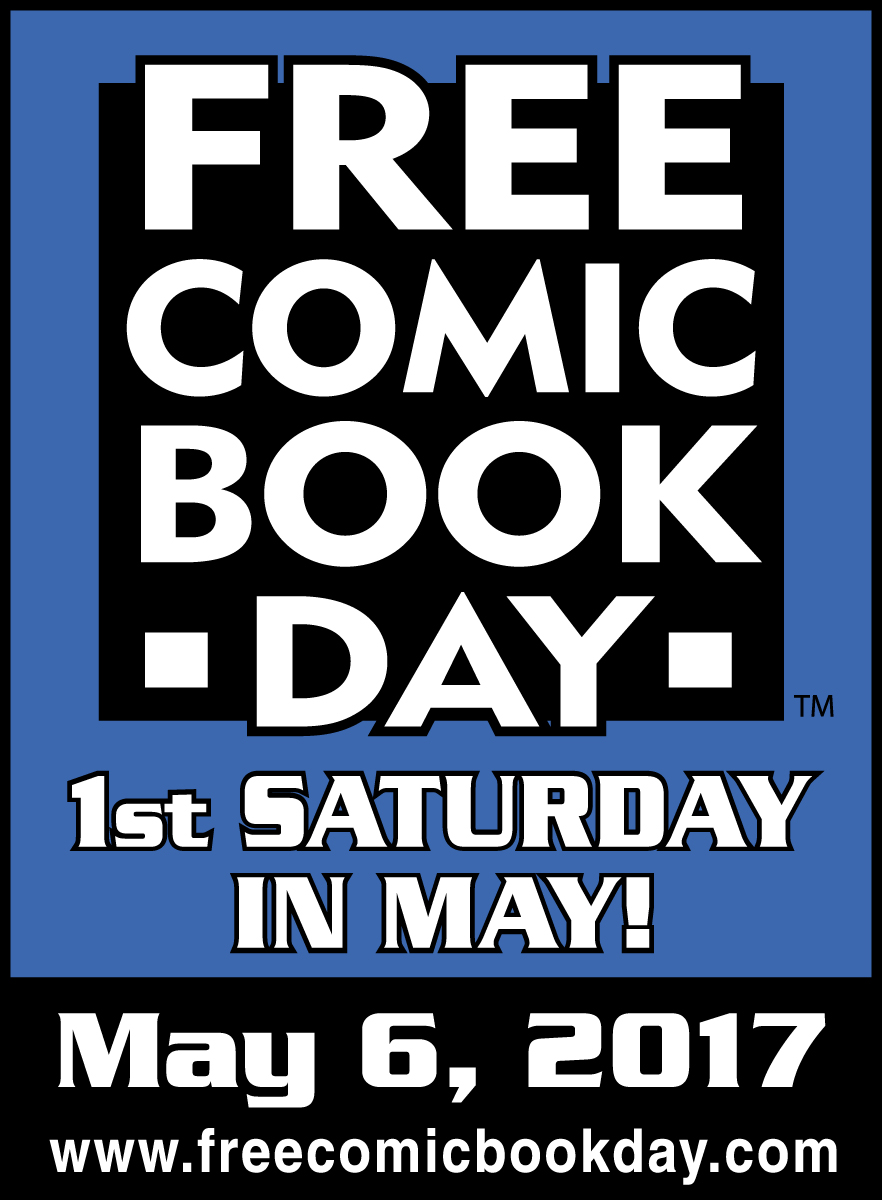 ---
Each year, Free Comic Book Day gives away over 6 million comics from 50 available titles at participating local comic shops. For 2017, in addition to the 50 available titles, we're proud to offer, for the first time, educational support material from the Comic Book Legal Defense Fund (CBDLF) and Gemstone Publishing.
The CBLDF is a non-profit organization dedicated to the protection of the First Amendment rights as it relates to comics; they provide legal referrals, representation, advice, assistance, and education in futherance of these goals. With participation from major comic book creators like Jim Lee and Neil Gaiman, the CBLDF has defended creators, retailers, and other members of the industry for 30 years. Their Free Comic Book Day title features a new Lucy & Andy Neanderthal story and many other terrific all-ages comics while highlighting their important work.
Best known as the home of The Overstreet Comic Book Price Guide, Gemstone Publishing is at the forefront of preserving and promoting the history of the comics medium. They've covered topics such as how to grade comics for collectivility, pricing guides, and overviews of pop culture, all while contributing to Scoop, a weekly e-newsletter that delves into the world of auctions, toys, comics, and everything pop culture. Their Free Comic Book Day titles features information all about collecting--and not just comics--featuring talent from comic creators such as Billy Tucci.
A complete listing of all fifty FCBD titles, including the 12 Gold Sponsor comic books and 38 Sponsor comic books, can be found in the January issue of Diamond Comic Distributors' PREVIEWS catalog, on sale at all comic book shops December 28th, 2016.

---
Free Comic Book Day 2017 Educational Support Materials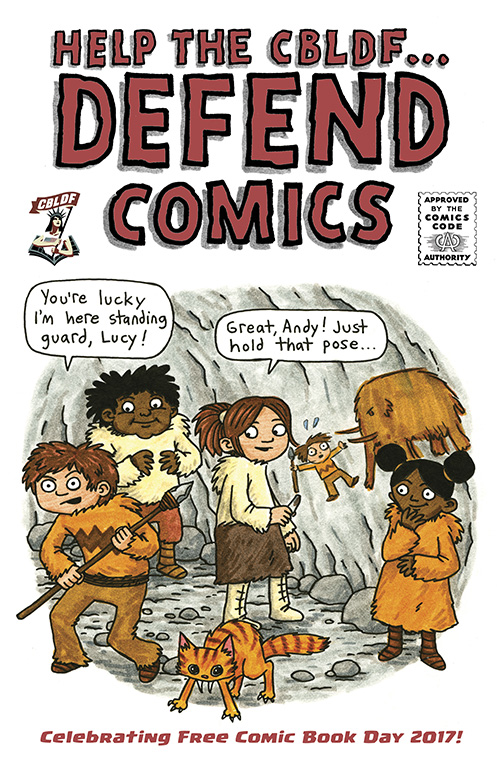 DEFEND COMICS FCBD 2017

COMIC BOOK LEGAL DEFENSE FUND
(W/A) Jeffrey Brown & Various
(CA) Jeffrey Brown
For 30 years, the CBLDF has fought to protect your right to read and create comics. We explore what that means in Defend Comics, with stories from some of today's most popular cartoonists! This anthology features a new Lucy & Andy Neanderthal story from superstar Jeffrey Bown (Star Wars: Darth Vader & Son), along with many more terrific all-ages comics!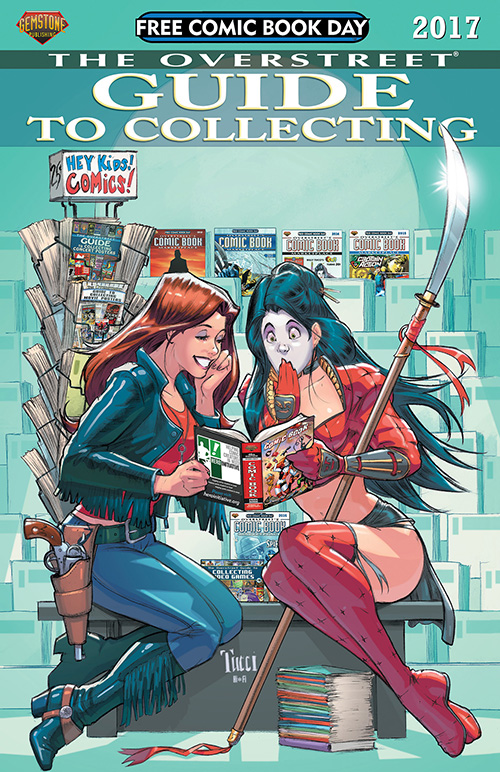 THE OVERSTREET GUIDE TO COLLECTING FCBD 2017
GEMSTONE PUBLISHING
(W) J. C. Vaughn
(A) Brian Fraim, Bendon Fraim
(CA) Billy Tucci
The team behind The Overstreet Comic Book Price Guide bring you a comic book all about collecting--and not just comics--featuring guest stars from Valiant's Bloodshot to Matt Wagner's Grendel, from Billy Tucci's Shi to Archie's Betty and Veronica, and more. Featuring a Shi & Wynonna Earp cover by Billy Tucci.