Edgewater Public Library Celebrated Free Comic Book Day
May 09, 2014
On Saturday May 3rd, libraries and comic book specialty shops celebrated Free Comic Book Day. Check out how Edgewater Public Library participated in Free Comic Book Day!
Libary assistant Mary Thompson talks about how her library prepared for FCBD and how they made it a successful event.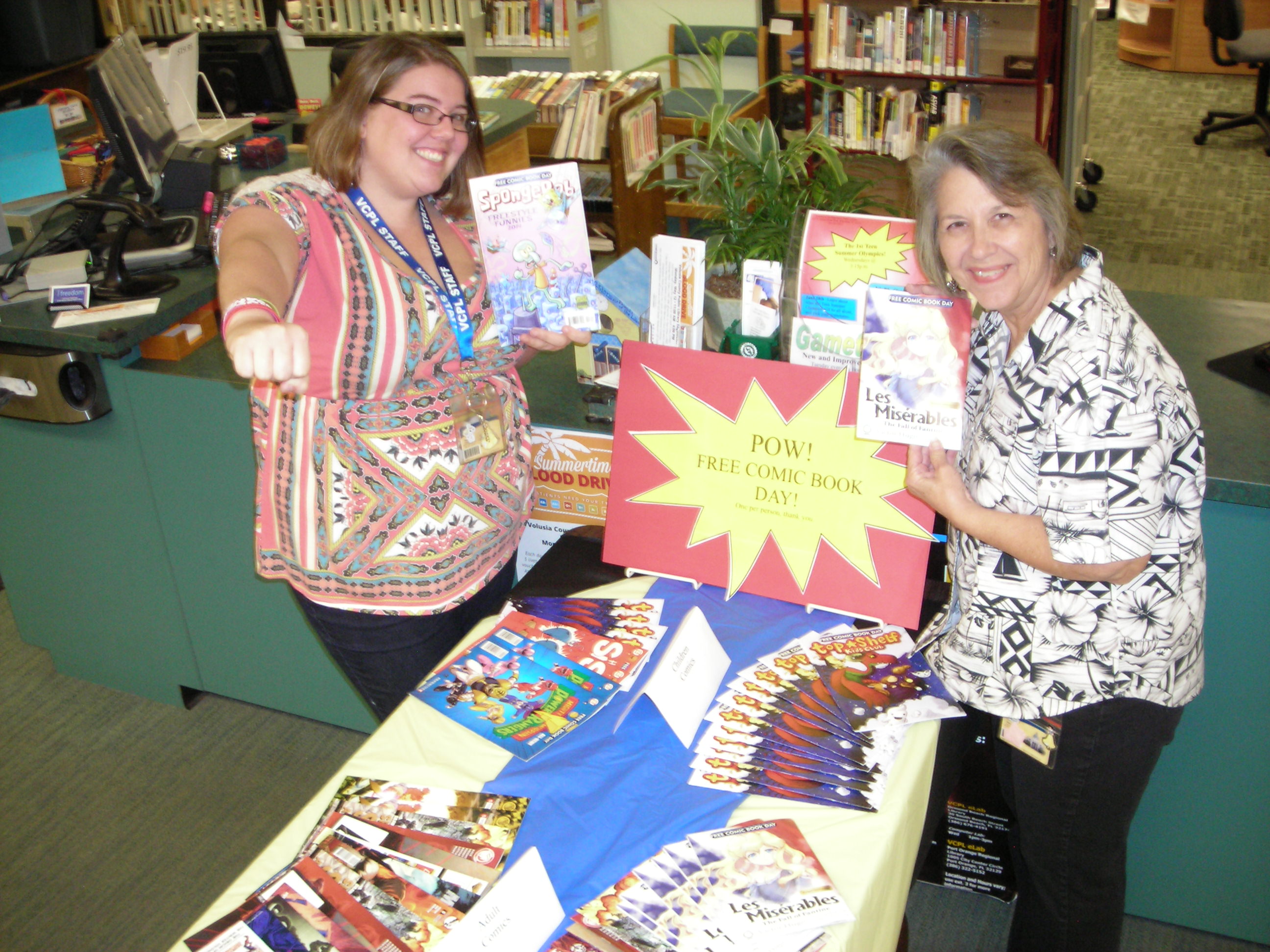 FCBD: How did your FCBD go?
Mary: Our FCBD went excellent! All of our patrons loved the fact that we were celebrating FCBD because the closest comic book store that was participating in FCBD was in South Daytona so this was a lot closer.
FCBD:How did your prepare for the event? Advertising? Flyers? Word of Mouth?
Mary:When we got our promotional package with all the advertisements in it we hung them around our library, but the majority of them were in the Teen Department. We took the large FCBD poster and wrote on the bottom "Teens Only: If you check out a graphic novel, you will receive a prize" then we handed out the buttons, tattoos, and lanyards.

FCBD: What special events took place during your FCBD event?
Mary: We hosted an Anime Program. In the Anime Program we had Candy Sushi which are patrons loved and we also played Scene It!: Anime version.
FCBD: What would you do differently if you participate again next year?
Mary:Next year we plan on advertising more by putting it on our marquee side, Facebook, Home Website, press release, and just word of mouth, along with advertising in the library as well.
FCBD:How successful was your FCBD?
Mary: It was very successful for our first ever FCBD!

If your library would like to participate in Free Comic Book Day, email educators@freecomicbookday.com