Fort Lee Public Library Celebrated Free Comic Book Day
May 09, 2014
On Saturday May 3rd, libraries and comic book specialty shops celebrated Free Comic Book Day. Check out how Fort Lee Public Library participated in Free Comic Book Day!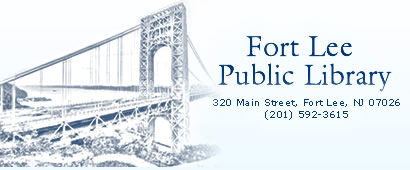 Program coordinator Olga Kuharets talks about how her library prepared for FCBD and how they made it a successful event.
FCBD: How did your FCBD go?
Olga: "Very well! We had a "mad rush" when the library openned at 9:30am. After a "mad rush" from the time the library opened at 9:30am until about 11:30, we had a steady stream of patrons (ages preschool to adult) come make their selection. Young patrons were excited, however, it was the older crowd that remarked how they remembered comic books a long long time ago that caught my attention. My favorite comments came from the adults who stopped by the table in the library and exclaim: "I remember comic books. They were nothing like these." One patron remarked: "I remember when they cost a dime!" Some took a peep and others left them for the younger crowd."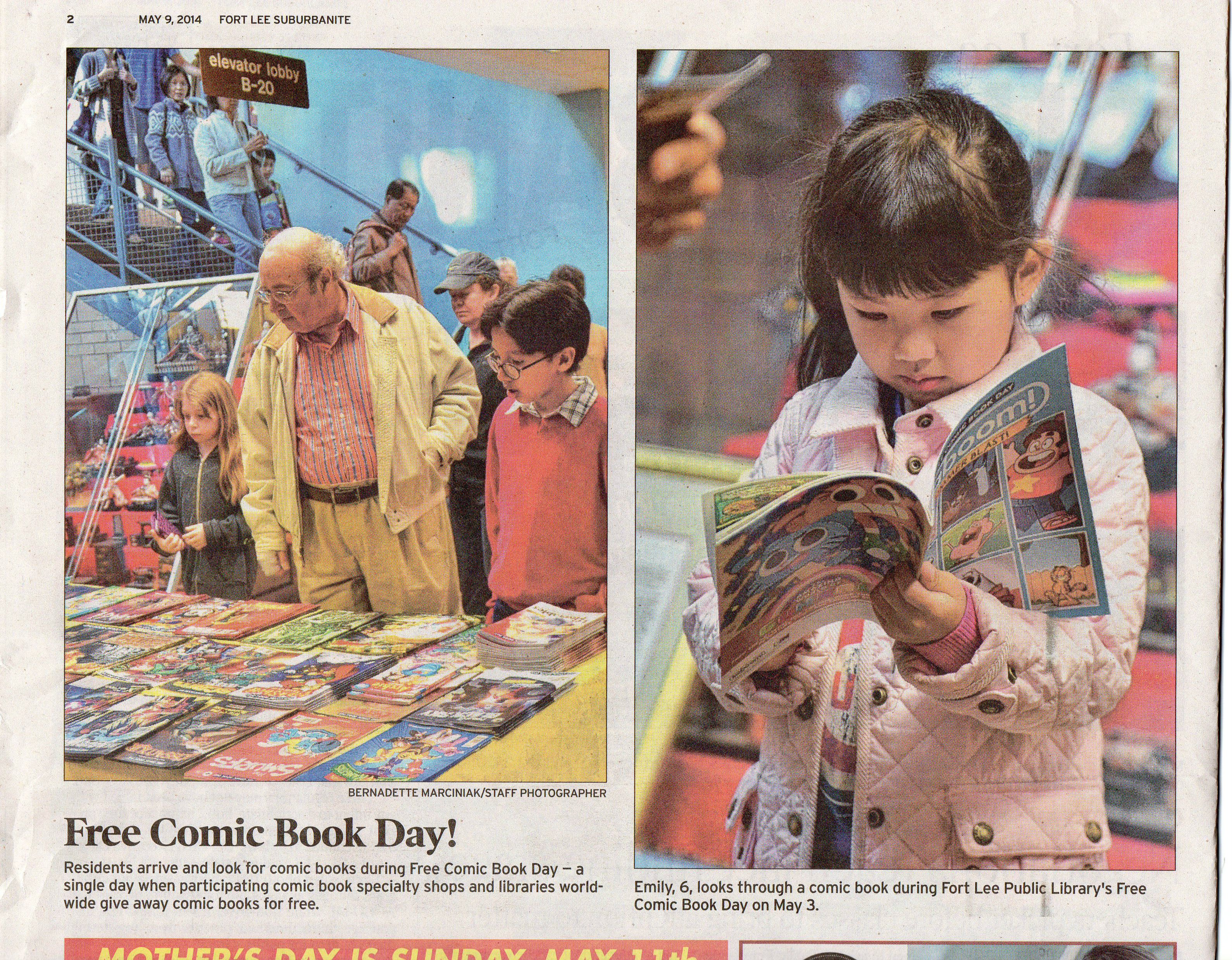 FCBD: How did your prepare for the event? Advertising? Flyers? Word of Mouth?
Olga: "We put out a Press Release, advertised on our website and printed newsletter, posted on Facebook Page and did an email blast."
FCBD: What special events took place during your FCBD event?
Olga: "None. In the past we tried showing a comic book hero movie (Captain America) but it was not well attended. Instead, what we do is set up in an area of the library and discuss Free Comic Book Day with all that will listen."
FCBD: What would you do differently if you participate again next year?
Olga: "Perhaps encourage a "comic book hero costume contest" with a small prize(s)."
FCBD: How successful was your FCBD?
Olga: "All 136 (minus 5) comic books were distributed by 11:30AM."
"Comic books are great tools for all kinds of readers. They encourage literacy in reluctant readers and by the same token their sophistication can be enjoyed on various reading levels. Free Comic Book Day is a wonderful way of putting these marvelous resources into the hands of both children and adults alike." Next year will mark our fourth FCBD and each year the day grows in popularity."
If your library would like to participate in Free Comic Book Day, email educators@freecomicbookday.com