Interview with Cosplayer Bindi Smalls about Free Comic Book Day
May 01, 2014

Cosplayers Celebrate Free Comic Book Day!
FCBD: How long have you been doing cosplay and what got you started?
Bindi Smalls: "I've been cosplaying for about a year and a half now, and I got started by becoming obsessed with my Halloween costumes-- and hating that I could only wear them once a year. I created my first serious cosplay in October 2012, which was Mad Moxxi. I worked countless hours on that costume, and felt satisfied with the outcome. That's when I knew I should be cosplaying!"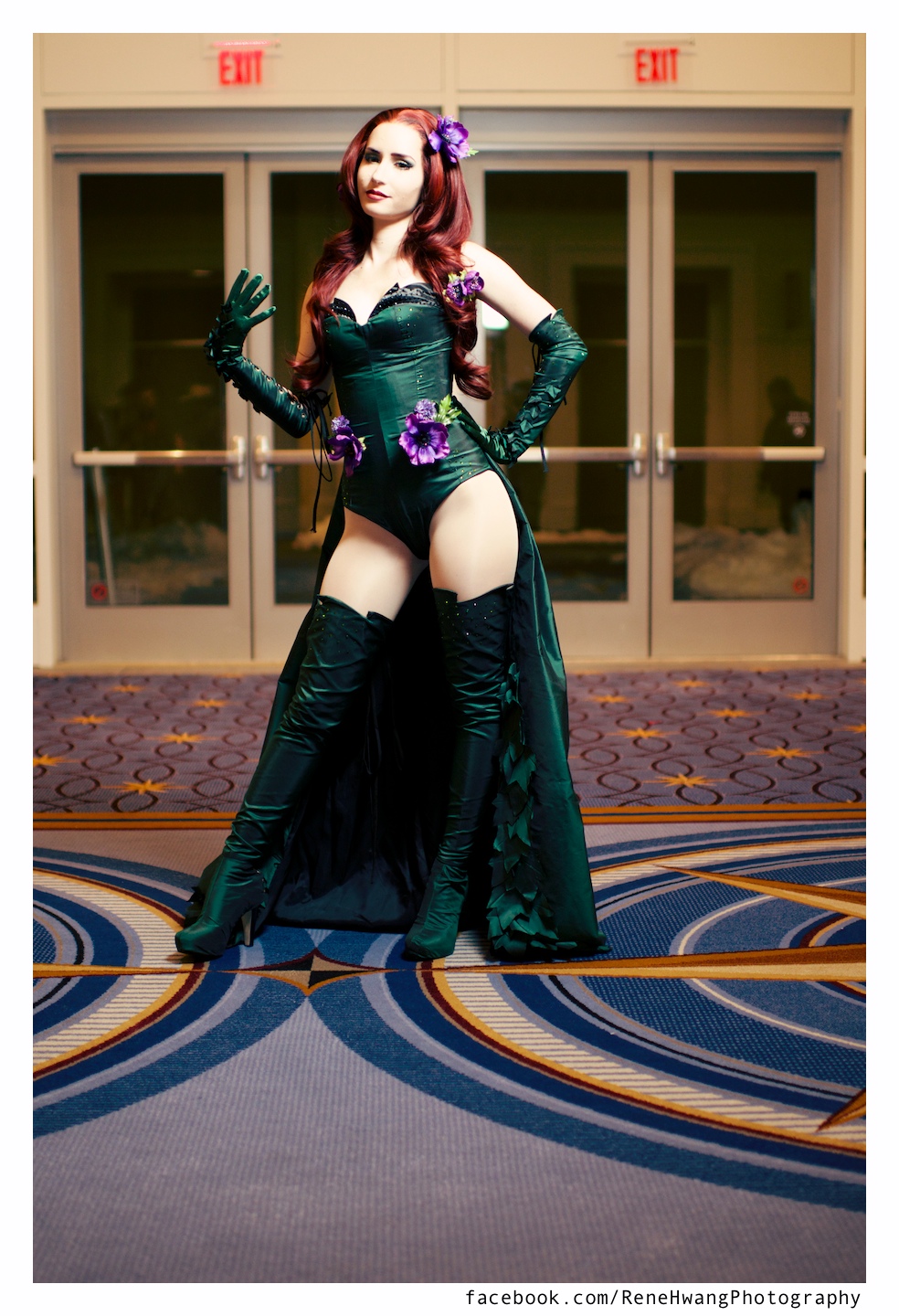 FCBD: Who has been your favorite character to cosplay?
BS: "Poison Ivy! I've always loved her since I was introduced to her character as a child in the 90's with Batman: The Animated Series. Always glamorous, a little mysterious, and definitely deadly."
FCBD: Who has been your most difficult character or costume to create?
BS: "Drow Ranger, for sure. It was a full-armor costume, and the first time I had made armor. It was a learning experience, to say the least!"
FCBD: What are your plans for FCBD?
BS: "For Free Comic Book Day, I'll be at Twilight Zone Comics in Glen Burnie, Maryland. I'm dressing up as Poision Ivy because she's my favorite!"
FCBD: Are you going to be getting any free comics? If yes, what comics are you looking forward to getting?
BS: "Definitely! I'm looking forward to getting the Archaia Hardcover Anthology, as Mouse Guard is one of my favorite series."
FCBD: What is your favorite part about doing cosplay?
BS: "My favorite part about doing cosplay is meeting fellow cosplayers and fans of the series I'm cosplaying from. I could talk for hours about this stuff!"
FCBD: What is your favorite part about FCBD?
BS: "My favorite part about Free Comic Book Day is how great this is for kids. I remember many FCBDs as a kid, and how much it meant to me to get a comic book that I could read over and over again."
To see more of Bindi Small's cosplay, check out her Facebook page.
Also visit The League of Hot Geeks Facebook page to see even more cosplayers and Laughing Orge Comics for news about comics, cons and other special events.