Interview with Cosplayers Jessica Merizan and Holly Conrad about Free Comic Book Day
Apr 21, 2014

Cosplayers Celebrate Free Comic Book Day!
FCBD: How long have you been doing cosplay and what got you started?
Jessica Merizan (JM): "I was really involved in theatre from a young age so I started cosplaying as soon as I realized that I didn't have to wait for an audition or the next play to roll around to pretend to be someone else for a little while. Performing and dressing up is in my blood - my living room coffee table is a big antique trunk that was actually my great grandfather's. He was an opera singer and stored his costumes in it. During the 1906 Earthquake, he dragged it through the city of San Francisco to escape the fires. Now I keep my sewing machine, fabric, and notions in there!"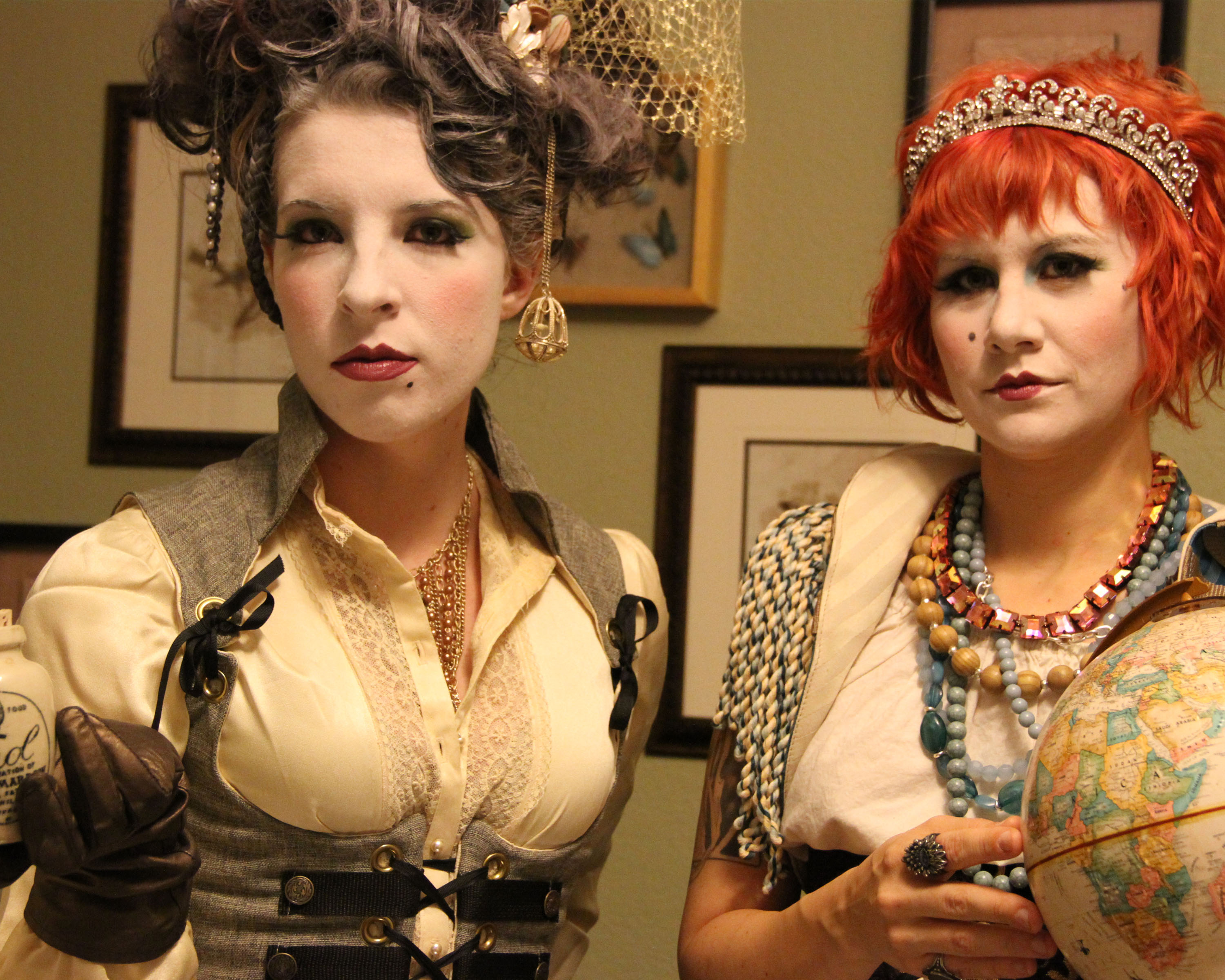 Holly Conrad (HC): "I started cosplaying ever since I could walk around! I didn't know what it was then, but I would dress up as the Koopas from Super Mario Brothers by taping a pillow to my back when I was 5. After that I just evolved over the years making costumes for the Renaissance Faire and other historical events, then moving into making costumes for comic con!"
FCBD: Who has been your favorite character to cosplay?
JM: "A few months ago, I did a Tank Girl cosplay and wearing it has to be one of my proudest moments. She doesn't care what anyone thinks of her because she just wants to have fun, all while saving the world. I actually discovered the Tank Girl series years ago on Free Comic Book Day too! You never know what you'll find when you wander into a comic shop not quite knowing what you're looking for."
HC: "I still love cosplaying Commander Shepard from Mass Effect. Any awesome strong female character that has her own space ship is pretty much the coolest in my book."
FCBD: Who has been your most difficult character or costume to create?
JM: "There have always been challenges for every costume that we've undertaken and I always walk away with a new skill. Once, I had to make two costumes for Holly and myself in only a week and a half ("Cats the Memesical") in hotel rooms at two different conventions before arriving at the third convention. YouTube tutorials on how to make a wig and paint leotards were my salvation!"
HC: "We've done a lot of challenging costumes in the past, a lot of them very different from the next. One of our biggest challenges was one we did just for fun, a giant parade-float like representation of The Lady of Pain form the Planescape D&D setting. We built her onto a scooter and made her 12 feet tall and took her to SDCC. It was a fun project!"
FCBD: What are your plans for FCBD?
JM: "I'll be going with Holly to "Secret Headquarters" in LA or I might try to stop at my hometown shop "Comic Quest" in Redlands. My plan is to dress as Snow White from the series Fables, which I've been getting really into recently and just devouring it. If I'm lucky, I'll convince my husband to let me make him a Bigby Wolf costume. I love doing that style of cosplay costume because if you know the series I'm dressing from you'll freak out, but otherwise you'll just think I'm in normal clothes. It's like a secret club."
HC: "Getting comics! My favorite comic store is on Sunset here in LA, it's called Secret Headquarters. I'll probably do some casual cosplay since its most likely going to ridiculously hot outside. Or I may just wear my Doctor Strange cosplay just because."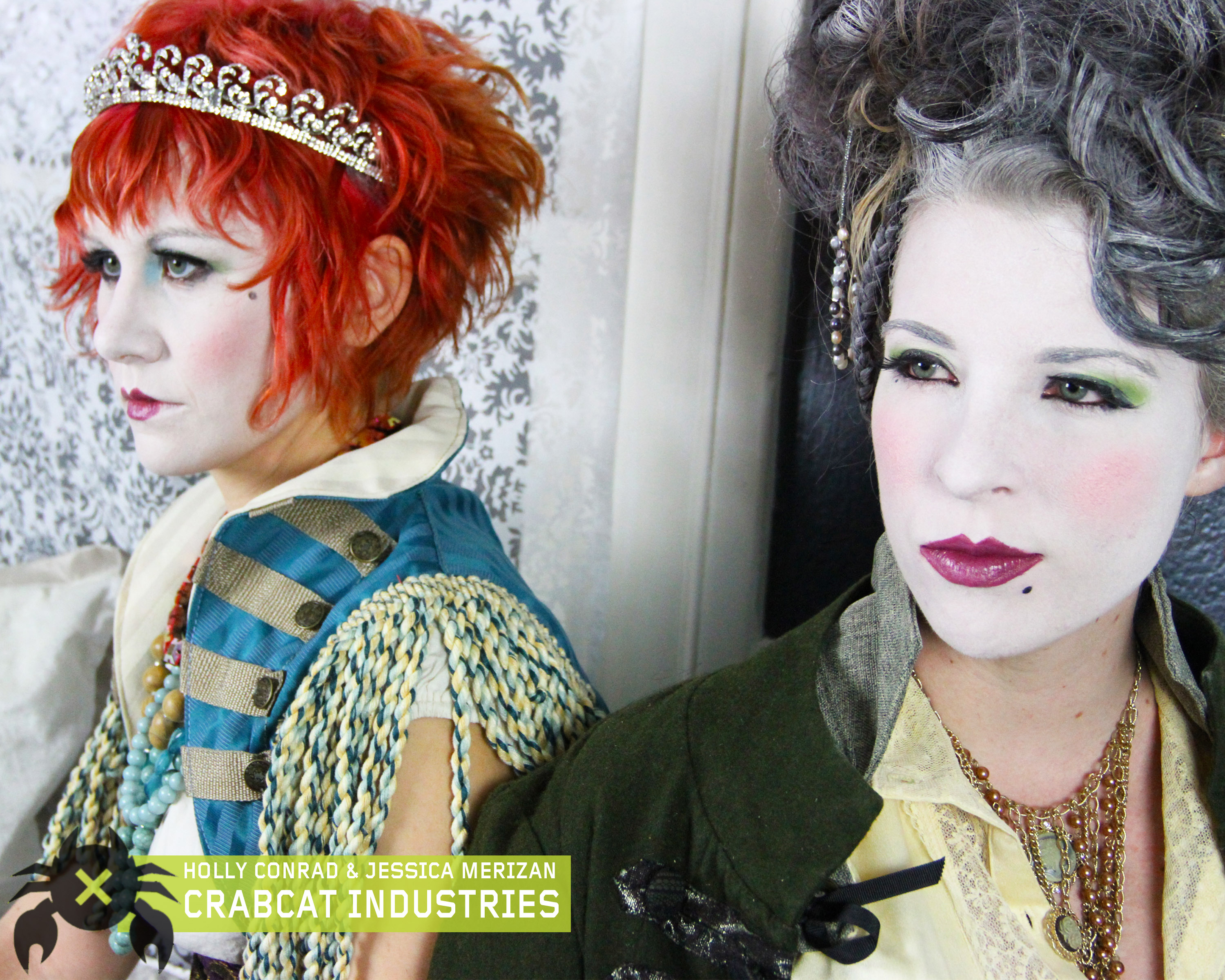 FCBD: Are you going to be getting any free comics? If yes, what comics are you looking forward to getting?
JM: "I loved that there was a Hello Kitty comic! I've already found a place in my office for it! While I'm at the comic shop, I'm going to stock up on Fables, Tank Girl, and I want to pre-order the hardcover Dragon Age Library Edition which bundles every comic to date by Dark Horse comics."
HC: "I love getting as many comics as I can on Free Comic Book Day. I know what I like, so I'll always go for Dark Horse and Marvel. I'll definitely pick up the new Rocket Raccoon comic and Guardians of the Galaxy! I've been away of them in the Marvel universe for years, but I've never read any of their books, so I'm excited to give them a read before the new movie comes out. And of course anything with Hellboy in it I'll grab! But discovering new comic is important too, so sometimes I'll get whatever catches my eye and then fall in love with it!"
FCBD: What is your favorite part about doing cosplay?
JM: "My favorite part of cosplay is stepping into someone else's shoes and bringing that character to life for a day (or a moment depending on how uncomfortable the costume is!). I also love the craftsmanship and fun that goes into making and admiring costumes."
HC: "I love learning new ways of making costumes and then bringing a character to life. It's so great to see people get excited about a character that we both mutually appreciate, or a fandom we're both a part of. It's the sense of community that's really the best."
FCBD: What is your favorite part about FCBD?
JM:"Free Comic Book Day really opened me up to new comics that I wouldn't have known about because I wasn't going into the shop to get one particular thing and leave. Like a comic convention, it's an exploration based around the love of the art form where you find new things you wouldn't have known about otherwise. There are awesome people who come out and it's a really joyful day."
HC: "My favorite part about FCBD is getting introduced to new comics, seeing kids and their parents reading comics for the first time in stores, meeting up randomly with friends at the comic store, the list goes on. It's really a great thing to bring comic fans of any community together and have a reason to celebrate comics no matter where you live!"
To see more of Jessica's and Holly's cosplay, check out Jessica on Facebook and Twitter and Holly on Facebook and Twitter.
Also visit The League of Hot Geeks Facebook page to see even more cosplayers and Laughing Orge Comics for news about comics, cons and other special events.