FCBD 2014 Interview with Author Dan Jurgens of The New 52: Futures End #0
Jan 31, 2014

FCBD: For those who might be new to your comic book, give a quick rundown. What can we expect to see in terms of story and art?
Dan Jurgens (DJ): "Once Dan DiDio committed to our first issue as being DC's FCBD offering, we knew we had to do something that would blow people away." "We had to come up with an immediate hook, something that made an emphatic statement saying, "This is not what you've seen from the New 52 before." So we created a story setting, in the future, that will provide the set-up for the rest of the series, featuring both very familiar and less familiar DC characters. We'll be dropping tidbits of enticing information designed to make readers say, "I need to see more of this.""
"But it isn't just about story. Part of the fun here has been seeing Ryan Sook's incredible character/environment design work and covers. It's an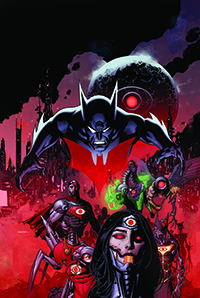 immediate visual challenge for our artists to give it their best, and that's what we're getting." "Ethan Van Sciver's art for this first issue--#0--is magnificent. He zoned in on what we were looking for and elevated it to what I consider to be his best work ever. When his pages came in, every single one of us were thrilled."

FCBD: What has been your favorite part of the book or specific character
to tackle?
DJ: "It's been a couple of things." "First is the nature of doing a book like this. The general theory is that, with four writers, the whole should be greater than the sum of the parts. It's fun to kick ideas around, create overall direction and get the feedback and give-and-take from other talented people who can make your own work better." "In terms of character, I'm focusing a lot on Firestorm at the start. When we last saw him, he was composed of two high school kids, Ronnie Raymond and Jason Rusch. Now we get to see them five years down the road, at the end of their college experiences, which has changed them quite a bit."
FCBD: Tell FCBD fans why they should pick up [THE NEW 52: FUTURES END] first on Free Comic Book Day!
DJ: "Because, if you're like me, you put the books you want to read first on the top of your stack. And if you take a second or two just to flip through the pages, you'll realize this will be the one you want to read first."
FCBD: What other titles would you associate with your FCBD book? If a comic reader likes _______ , they should pick up my title"?
DJ: "The New 52. Seriously, if you like the excitement DC has generated with The New 52 launch, this takes it all to a whole other level, both in terms of character development and story concepts."

FCBD: What's your favorite part about working in comics?
DJ: "I get to dream up wild stories and draw them, all the while working with some incredibly talented people. At the end of the day, I even get a check." "Wouldn't trade it for anything."
FCBD: Many newcomers will pick up comics for the first time on FCBD, what was the first comic you remember reading?
DJ: "Superman #189. I was attracted to it because, on the cover, it looked like Superman was on Krypton with everyone around him, dead. Even worse-- Krypto was about to attack!"

FCBD: Where will you be for this year¹s FCBD? Do you have any annual FCBD traditions?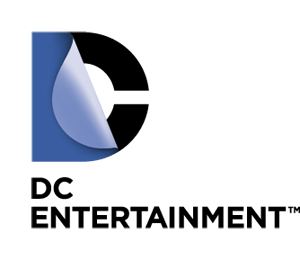 DJ: "I always hit one of the local stores and join in the festivities. Haven't quite decided for this year."

FCBD: Looking to the future of the book, is there anything you can tease about what's upcoming?
DJ: "We're going to build in some very major developments for a lot of these characters, all the while supplying some expansive new directions and concepts for the DCU. I really believe that readers will have a lot of fun following the story."

FCBD: Tell us why everyone should read comic books?
DJ: "Comics offer a form of entertainment unlike anything else. The blend of words and pictures is really different from any other medium. The mix of concepts, story, characters and technique now available in the marketplace is really stunning. I don't think there has ever been a better time to be a reader."
To see more of Dan's comics, go to www.dccomics.com. You can also follow Dan on Twitter to see what projects he is working on.