FCBD 2014 Interview with Creator of the Avatar Comic, Gene Yang
Jan 24, 2014

FCBD: For those who might be new to your comic book, give a quick rundown. What can we expect to see in terms of story and art?
GY: "For the past couple of years, Dark Horse Comics has been publishing a comics continuation of Nickelodeon's Avatar: The Last Airbender. For Free Co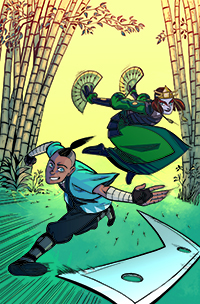 mic Book Day 2014, the immensely talented Faith Erin Hicks and I did an Avatar short story featuring Suki and Sokka. Faith drew it, I wrote it. Faith and I have been friends for a while now, and we're both huge Avatar geeks. It's great to finally work with her."
FCBD: What has been your favorite part of book or character to tackle?
GY: "Suki is a member of the Kyoshi Warriors, a centuries-old organization of women warriors. Bryan Konietzko and Mike DiMartino, the creators of Avatar, told Faith and me about how the Kyoshi Warriors were founded. They'd come up with the concept while working on the original animated series, but were never able to incorporate it into any of the episodes. Faith and I are happy to be able to share at least a small piece of it in our story. That's one of the reasons I love Avatar. Mike, Bryan, and their team built such an elaborate world, with a deep history and an even deeper mythology. There's so much behind what we saw on our television screens."
FCBD: Tell FCBD fans why they should pick your book first on Free Comic Book Day!
GY: "Well, it's Avatar: The Last Airbender, of course! Plus, it's Faith Erin Hicks! Faith is one of the rising stars of her generation of cartoonists. And here she is, drawing some of her favorite fictional characters in existence!"
FCBD: What other titles would you associate with your FCBD book? "If a comic reader likes _______ , they should pick up my title"?
GY: "If you like the Avatar FCBD short story, you should definitely check out Dark Horse's Avatar: The Last Airbender graphic novels. They're written by me and drawn by an amazing Japanese art team called Gurihiru. We've done two series so far (The Promise and The Search) with a third (The Rift) on the way."
"If you like Faith's artwork, you should check out Dark Horse's The Last of Us, a comic she created with Neil Druckmann, based on a popular video game. Bleak, creepy, dystopian fun. Faith and I also have graphic novels from First Second Books. She wrote and drew a wonderful teen book called Friends with Boys. I recently did a two-volume graphic novel about the Boxer Rebellion called Boxers & Saints."
FCBD: What's your favorite part about working in comics?
GY: "Using cartoon drawings to tell stories. What could be better?"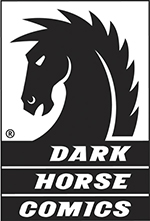 FCBD: Many newcomers will pick up comics for the first time on FCBD—what was the first comic you remember reading?
GY: "DC Comics Presents #57, featuring Superman and the Atomic Knights. The world gets blown up by an atomic bomb, and my mind got blown up by that story."
FCBD: Where will you be for this year's FCBD? Do you have any annual FCBD traditions?
GY: "Last year, I did a signing at Joe Field's legendary comic shop Flying Colors in Concord. FCBD was actually Joe's idea way back in 2001, so he and his staff really know how to do it up. Cakes, comic books, cosplayers, little kids wishing strangers "Happy Free Comic Book Day." It felt like Christmas in May." Afterwards, my kids and I went home with a big stack of free comics and read through them on our couch. It was geek heaven."
FCBD: Looking to the future of the book, is there anything you can tease about what's upcoming?
GY: "In 2014, Dark Horse will release Avatar: The Last Airbender - The Rift. The series of three graphic novels will focus on Toph's friendship with Aang. Toph was missing from The Search, so we were eager to bring her back as one of the lead characters of this year's story. We'll touch on the tension between technology and tradition as the world of the Last Airbender slowly evolves into the world of Korra."
FCBD: Tell us why everyone should read comic books?
GY: "Because comic books are awesome! Many of the most innovative, most intimate, most challenging stories being told today are being told through comics. Read one if you don't believe me."
To see more of Gene Yang's comics, go to www.darkhorse.com.
You can also follow Gene on Facebook and Twitter to see what comics he is working on.