A Dream Come True with A Comic Book Wedding
Jan 10, 2014
What shouts "I'm a super comic book fan?" A geeked out comic book wedding!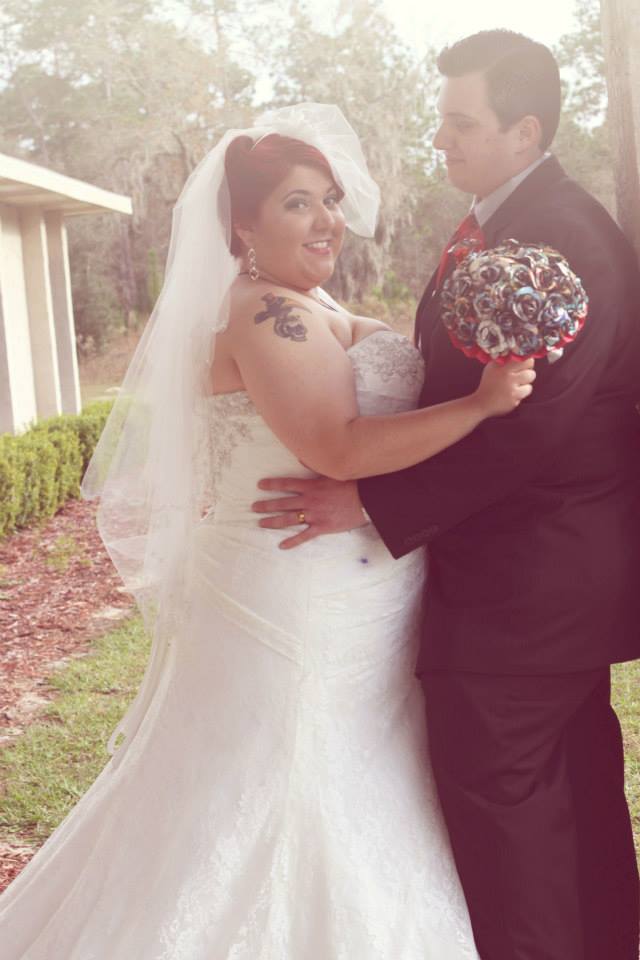 John and Mandi Roxey combined their love of comic books with their love for eachother at their comic book themed wedding on December 28th, 2013.
Check out the details of this super hero wedding that all began at a local comic book shop!

FCBD: How did you and your husband meet?
Mandi: John and I both worked in a local hospital. He was a security guard, and I worked in the kitchen. (Oh, so glamorous!) I had my eye on him for a few weeks, but wasn't gutsy enough to say anything. We were both members on a dating site and I saw him and almost died with excitement! I noticed his Superman tattoo he has on his arm and used that sort of as a way to break the ice through our messages. We ended up talking for a few weeks and then finally meeting up for the first time at our local comic book store, 7th Inning Stretch in Dunnellon, Florida. We have been basically inseparable since.
FCBD: What made you want to have a comic theme wedding?
Mandi: The building blocks of our relationship were set with superheroes and comic books. Our first date was in a comic book shop, we would buy each other little geeky things all of the time, watch Superhero movies together, and read comic books together all of the time. I even bought us matching Aquaman Chuck Taylor shoes for Valentine's Day! When we got engaged in August it didn't take any type of thought or consideration, we just knew our wedding would be comic book themed.
FCBD: Did you get a comic book proposal?
Mandi: Surprisingly no! He got me a beautiful white gold and opal engagement ring, and put on a suit and proposed to me under the stars.
FCBD: What about your wedding is comic book themed?
Mandi: All of the guys are wearing Superhero t-shirts underneath their dress shirts for optimal nerdy photo opportunities after the wedding. My dad is wearing an Aquaman shirt for me since I love Aquaman, John is wearing a Superman shirt since it's his favorite, and John's dad who is also the Best Man in the wedding is wearing a Jor'El shirt since it's only fitting. My dress is a pretty traditional wedding dress, nothing particularly geeky about it.
My bouquet, the girls bouquets, and all of the boutonnieres are made by hand from comic book pages. My bouquet is probably my absolute favorite part of the wedding, aside from the whole getting married thing, haha. Our cake appears to be a traditional wedding cake at a first glance, but if you look closely, you'll see an incredible geeky surprise, the top layer of the cake is peeled back exposing a Superman shirt underneath. The topper is of Wonder Woman lassoing Superman of course! On all of our tables we have various comics featuring couples/marriage on the covers. We had to do a lot of hunting through hundreds of back issues, and websites to find the perfect issues.
There's nothing particularly geeky about our food. We're having it catered with delicious Cuban food! Although we're having a dessert/candy buffet and the bags our guests can take the treats home in are adorable Spiderman bags.

Our rings are replicas of The Ring from Lord of the Rings. Our engagement pictures were taken at the comic book store we first met at, so that was really fun and exciting.
FCBD: What is your favorite comic?
Mandi: I can't really pick a favorite comic, although my favorite cover of all time is Aquaman Vol. 6 #33 which features Aquaman and Mera in a very loving embrace. I'm a huge Aquaman fan, and I'm really loving the new Harley Quinn comics. I'm also a really big Sandman fan.
FCBD: What is John's favorite comic?
Mandi: John's favorite graphic novel is Kingdom Come. He really love the Justice League New 52 comics, Action Comics, and Batman.
FCBD: Are you going to participate in Free Comic Book Day?
Mandi: Of course! It's like a holiday here. We get up early and head to our local comic book shop and get our treasures!
FCBD: What do you like about Free Comic Book Day?
Mandi: Well, obviously getting free exclusive comics is a huge perk. DC comics normally previews their "big crossover event" for the following year in their free comic which is really exciting. It's also just a fun thing to do as a family. John, myself and my son, who is six, like to go and pick our comics and come home and share them and check out all of the special things we get.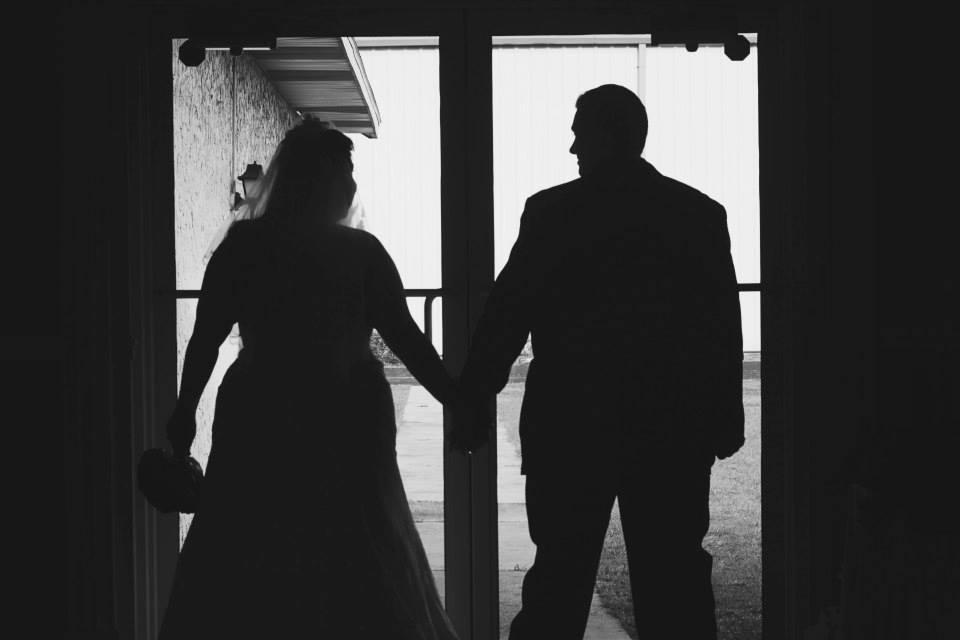 To celebrate Free Comic Book Day like Mandi and John, find a comic shop to get FREE comics! Find a shop at www.comicshoplocator.com.Who knows, maybe you will find your true love at the comic shop on FCBD!