Halloween Eats and Treats:The Healthier Alternatives to Candy
Oct 23, 2013
People are trying to be healthier nowadays, and Halloween can be a heathly holiday too! Check out the recipes on the Halloween ComicFest Pinterest Board to make your Halloween a healthy and happy one!
Halloween-theme fruit is a good alternative to sugary candy. Making jack-o-lantern oranges and fruit cupcakes, along with vampire mouth apples and ghostly banana pops is a great idea that kids will love. Another alternative is creating jack-o-lantern stuffed pepper recipes which are cute and fun to make with a healthy surprise inside. Instead of handing out candy this year, why not try a cute popcorn filled clear glove with candy corn as the finger nails for that sweet and salty mix. Various types of popcorn can be used and instead of the candy corn, almonds work too! Pretzels are also healthy, and if you are craving some sweetness, try dipped pretzels with ghostly faces for some Halloween pretzel fun. Other great recipes include cheese eye balls using miniture cheese wheels, peanut butter spiders, breadstick bones, carrot jack-o-lantern platters and many more!
Click on the titles to see these snacks!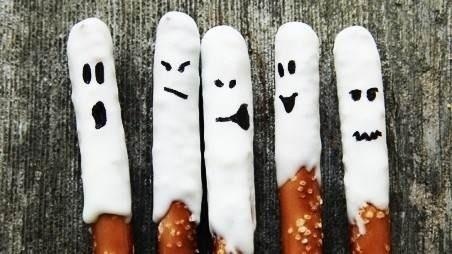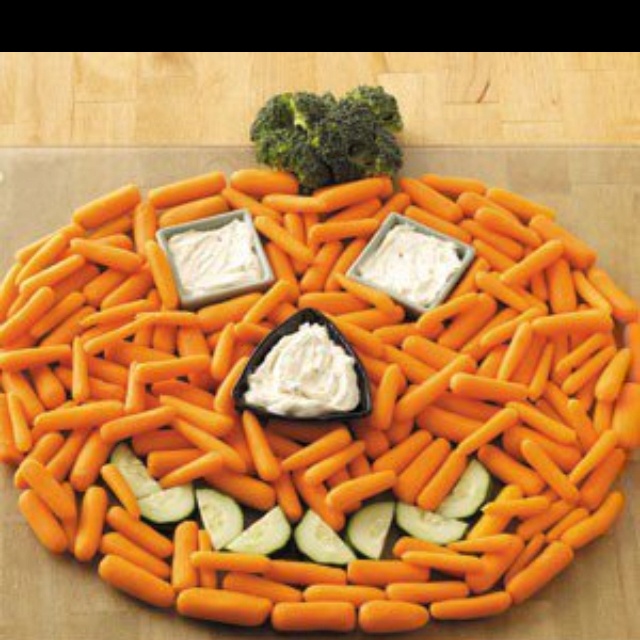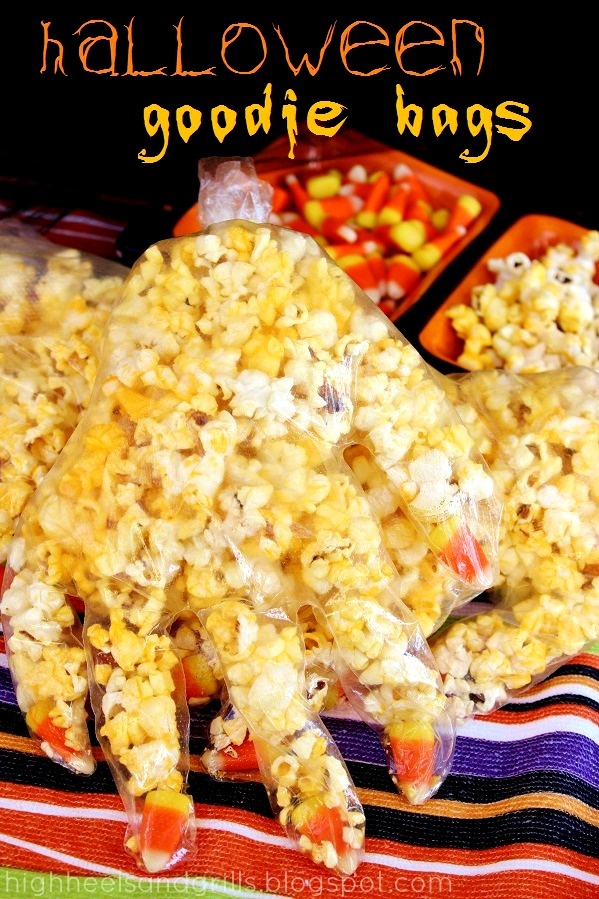 For more healthy Halloween recipes and ideas visit Halloween ComicFest's Pinterest at http://pinterest.com/halloweencf/boards/ and look for Heathly Halloween Alternatives.