FCBD13 Interview: Senior Editor Tom Brevoort Discusses Marvel's FCBD Book
Jan 17, 2013
The Free Comic Book Day 2013 Gold book from Marvel Comics is still Classified but we were able to get some hint of what it will be about from Senior Editor Tom Brevoort in this Freecomicbookday.com exclusive interview.
_____________________________________________________________________________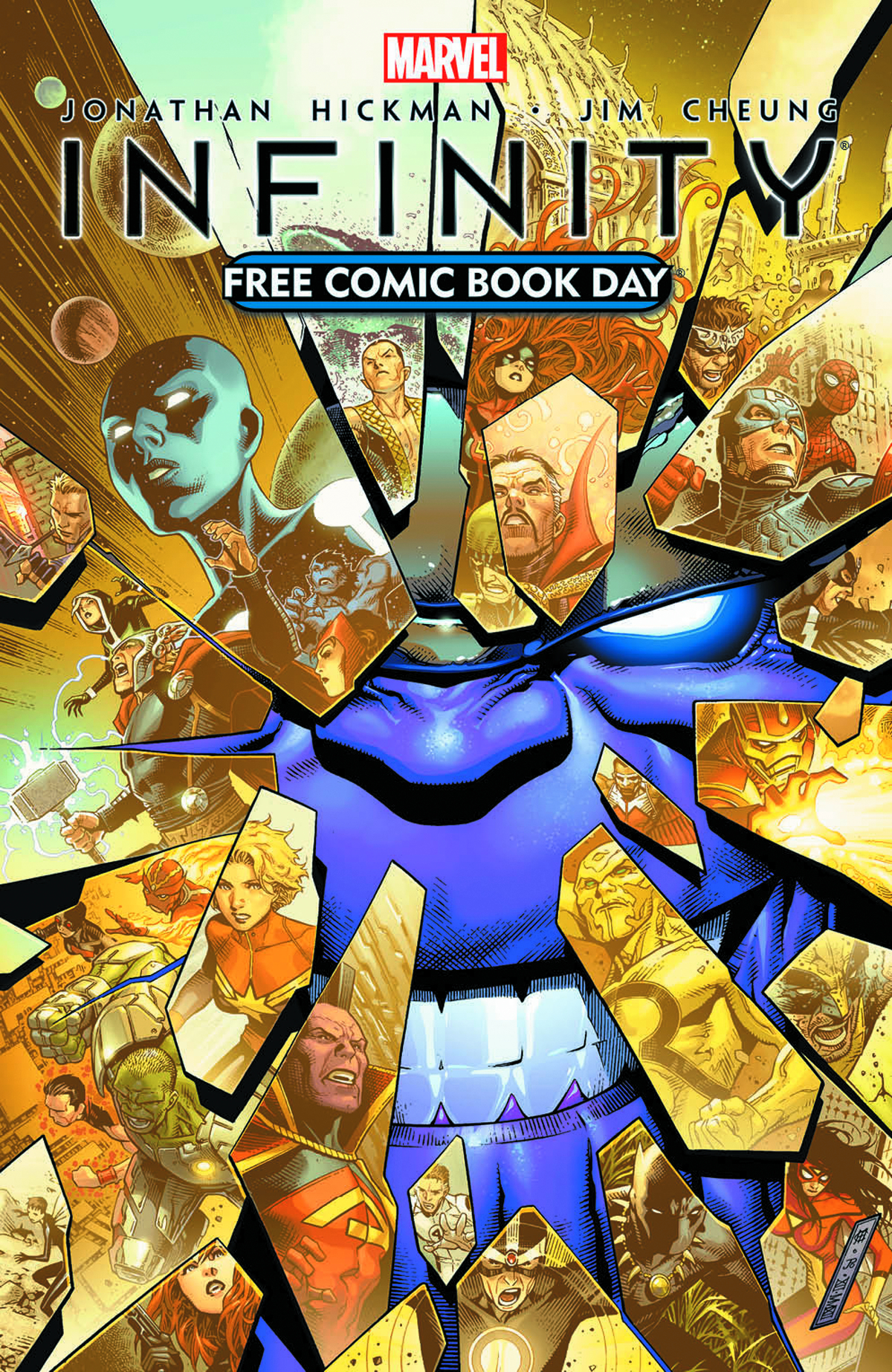 FCBD: For those who might be new to your comic book, give a quick rundown. What can we expect to see in terms of story and art?

Tom Brevoort: We haven't entirely announced what our book is about, but I can say that it provides an advanced look at a huge upcoming Marvel storyline featuring a bunch of familiar characters. It'll also include a classic tale of Thanos, the Mad Titan, who'll be familiar to those who saw the AVENGERS film last summer, and a preview of another cool initiative we've got coming up shortly.

FCBD: What has been your favorite part of the book or character to tackle?

Tom Brevoort: The end of it!

FCBD: Tell FCBD fans why they should pick your book first on Free Comic Book Day!

Tom Brevoort: It's a thrilling adventure that sets the stage for the next big event within the Marvel Universe—and what could be more exciting than that? It's the best characters, in stories produced by the best talents in the field.

FCBD: What other titles would you associated with your FCBD book? "If a comic reader likes _______ , they should pick up my title"?

Tom Brevoort: The creative team on the main story is Jonathan Hickman and Jim Cheung, so it couldn't hurt, if people like this story, to pick up Jonathan's regular work on AVENGERS and NEW AVENGERS.

FCBD: Many newcomers will pick up comics for the first time on FCBD—what was the first comic you remember reading?

Tom Brevoort: The first comic book I ever read was SUPERMAN #268 in 1973.

FCBD: Where will you be for this year's FCBD? Do you have any annual FCBD traditions?

Tom Brevoort: I like to pick people's pockets while they're distracted by all of the pretty comic books. What, too much information?

FCBD: Looking to the future of the book, is there anything you can tease about what's upcoming?

Tom Brevoort: Seems like that's all I've done here! But you'll hear more about it as we get closer to FCBD time!


_____________________________________________________________________________
Be sure to visit Freecomicbookday.com often to check out previews of this year's books and to learn more about the creators involved. You can also follow all the latest FCBD news on Facebook and Twitter.