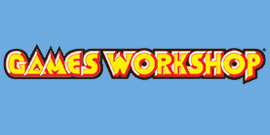 Table Top Miniature leader Games Workshop has signed on to be one of the proud sponsors of Free Comic Book Day (FCBD) 2014.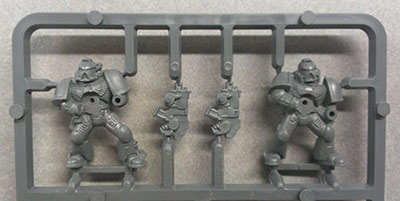 Games Workshop is sponsoring FCBD by sending 200 comic book specialty shops packages of WarHammer 40K Space Marine miniature sets for retailers to hand out to interested fans and customers during Free Comic Book Day on Saturday May 3rd.
The free mini-sets include one frame of Space Marine Snap Fit Models that are easy to build. The sets are going to be distributed to interested FCBD attendees to raise awareness about the model kits and games, showing off Games Workshop's high quality products. These models are finely detailed and are designed for both ease and enjoyment of construction.
"We are pleased to be working with Games Workshop who is sponsoring Free Comic Book Day this year, as a large amount of comic book fans also have an interest in the hobby of building models and strategy games," said Free Comic Book Day spokesperson Jason Blanchard. "Not only will fans be able to get comics for free during the Free Comic Book Day but with the help of Games Workshop, they will be able to discover and learn more about the Warhammer games, leading them to invest more time and effort into this new found hobby."
"Free Comic Book Day is the most exciting promotion for comic retailers and fans all year and Games Workshop is thrilled to make our Hobby part of such a great promotion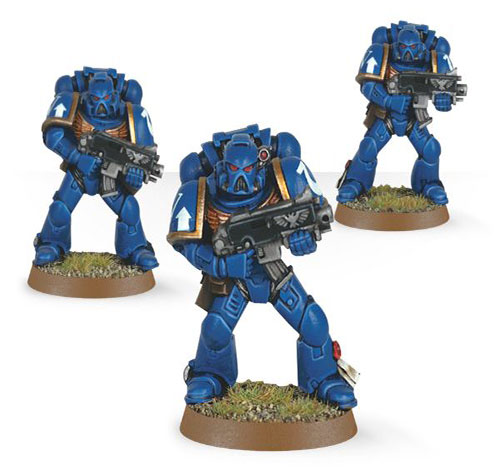 ," said Games Workshop Trade Team Manager, Brendan Bell. "Over the years we've found that many of our retailers and customers have both enjoyed Games Workshop and comics. We are thankful to Diamond and 200 of their comic book specialty retailers for giving us the opportunity to introduce the Games Workshop Hobby to their customers."
These Snap Fit Models are an example of Games Workshop's high quality miniatures. Once the FCBD fans interested in the Space Marine sets are given a free sample model to take home and customize, the next step in their journey is to visit their favorite local comic book retailer and find out how they can get started collecting, building, painting and playing with Citadel Miniatures.
To see more from Games Workshop, visit their website at www.games-workshop.com.
To celebrate Free Comic Book Day and possibly get a free Space Marine set, find a participating comic shop at http://bit.ly/FCBDStoreLocator.
---
ABOUT GAMES WORKSHOP- Games Workshop is the largest manufacturer of fantasy miniatures in the world and we have been in business for over 30 years. The Games Workshop product line is diverse and includes plastic miniature kits and a complete paint and accessory line (Citadel). Hobbyists collect, build, paint, and play strategic games with Games Workshop's fantastic models. The brands represented by Games Workshop's products are: Warhammer 40,000, Warhammer Fantasy, The Hobbit and Citadel.