Comics have always held a lot of appeal for kids, with action-packed visuals and engrossing storylines. For those in search of age-appropriate material, here is a sample of publishers and imprints devoted to entertaining and educating comics' youngest readers:
For all ages fun with the world's best known superheroes, Marvel Comics and DC Comics offer all-ages imprints Marvel Adventures and Jonny DC, respectively.
Gemstone publishes classic Disney comics, featuring beloved characters such as Mickey Mouse and Donald Duck. Archie Comics Publications also publishes all-ages adventures, featuring the Archie gang from Riverdale, Sonic the Hedgehog and Sabrina the Teenage Witch.
Dark Horse Comics publishes a number of high-interest comics for kids featuring licensed properties such as Star Wars and Indiana Jones.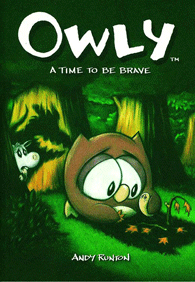 Independent publisher Top Shelf Productions has a number of beloved graphic novel series for young readers, including Owly, Korgi and Johnny Boo.
Graphic novel publisher First Second produces a number of titles for young readers, including Sardine in Outer Space, Tiny Tyrant and Adventures in Cartooning.
TOON Books is an imprint of RAW Books and Graphics, specializing in easy reader comics for ages 4 and up. Featuring unique creators from both the comic book and children's book worlds, TOON books are designed to help children who are just beginning to read.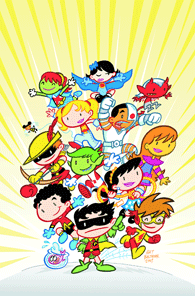 For fans of manga and anime, publishers Viz and Udon offer age-appropriate fare under the imprints VizKids and Udon Manga for Kids, respectively.
IDW's Worthwhile Books also specialize in unique comics just for kids.
With these and many other publishers creating kid-friendly material, kids should have no problem finding an introduction to the exciting world of comics!